Most of us are guilty of having too much fishing tackle, even if it's just for day sessions. But we might need it. To ensure that you are well prepared down on the swim you may need a helping hand. Barrows are an easy means to transport your carp tackle. We are going to look at some great suggestions and offer a little advice as to features that you really can't do without.
Bison Heavy Duty One Wheel Fishing Barrow, with Barrow Bag and Y Bar
Bison Heavy Duty One Wheel Fishing Barrow, with Barrow Bag and Y Bar
The Top 5 Best Carp Barrows of 2022 Reviewed
Best Heavy Duty Carp Barrow
If you are one of those anglers making your way over different terrain on your day sessions then you are going to need something that is rugged and up to the task.
The Bison heavy duty barrow is ideal.
We'll kick off by mentioning the substantial puncture proof wheel. It is pneumatic giving lots of cushioning, suspension and a smooth ride. It is chunky enough to manage any terrain.
The folding mud feet will enable the angler to place the barrow wherever suits, ideal for muddy conditions and soft ground.
At 80cm long and 60cm wide you will be able to carry a lot of carp tackle around the steel frame, and the folding front-facing V front bar allows the angler to stash even more.
This substantial barrow is topped off with included barrow bags, useful for smaller bits and pieces.
Priced around: £79
Colour: Black/Green
Size: 14 x 60 x 80cm
Foldable: Yes
Best Extending Carp Barrow
No products found.
This first barrow is full of interesting ideas.
Its key feature is that it is entirely customisable to suit the amount of tackle you have. No space will be wasted as you can make it longer or shorter.
The barrow has a solid construction and is manufactured using quality parts, so it is well balanced and you shouldn't get any rattles.
You'll find that the good carp fishing barrows have folding V bars at their front. This allows for easy rod holdall storage.
An excellent feature of this barrow is its size. When set up, you will be able to fit lots of tackle on, ready to make your way down to the swim. When folded it is equally as impressive, it is compact and easy to transport or stow in your bivvy.
The barrow is complimented by a chunky pneumatic single wheel which is replaceable, meaning this barrow is built to last.
Priced around: £63
Colour: Green
Size: 54 x 720 x 145cm
Foldable: Yes
Best All-Round Carp Barrow
Leeda is an established name with carp anglers, and for good reason. They produce quality solutions, custom made for fishing. This barrow is no exception.
It is strong and robust and the substantial pneumatic tyre will make short work of mud and rocky ground.
The steel frame is manufactured from hard-wearing steel and considering its size is super light. Weighing in at just over 9kg.
You'll find this barrow lacks side bars. This is a good thing as it gives you the flexibility to stow your tackle, it might take a little fine-tuning to find your perfect setup.
This barrow can be taken apart and stowed in a relatively small space. The wheel is removable so you can fold the frame flat. A forward V front bar completes the setup to make this one of the best barrows for fishing.
Priced around: £69
Colour: Green
Size: 17 x 65 x 82cm
Foldable: Yes
Best Multipurpose Carp Barrow
And now for something a little different.
The MAP X2 is a really versatile barrow. You have the option of changing the wheel configurations dependant on the terrain. Front-wheel or mid wheelbarrow, or a two-wheel or four-wheel fishing trolley. the choice is yours!
It doesn't stop at the wheels. The barrow is also extendable, allowing you to tailor the length depending on what you are bringing on the day.
A substantial rear mounted storage bag is the ideal solution to stow your bits and pieces.
The barrow is custom designed to accommodate most seat boxes.
What we really like is that when it is not being used, it comes with its very own custom-fitted storage bag, which is easily stowed in either a car boot or your fishing shelter.
Priced around:  £130
Colour: Black
Size:
Foldable: Yes
Best Budget Carp Barrow
No products found.
If you are on a budget then this could be the choice for you.
It is basic, tough and extremely durable. The large front wheel will make pushing even a heavy load effortless.
For those anglers who have a lot of small accessories, the barrow comes with a mid-mounted pouch, perfect for keeping this safe. The accessories pouch is removable if you are going to use the barrow to only transport bigger equipment.
Chunky anti-slip handles ensure that you can keep a firm grip even in the wet.
As with all of our suggestions for the best carp barrow, this folds down making transportation to the venue easy.
Priced around: £55
Colour: Dark Green
Size:
Foldable: Yes
Best Premium Fishing Barrow
If you're an angler considering the best carp barrow, then you've probably got a lot of tackle. You are probably going to need an all in one barrow transport solution. This is the barrow for you.
It's at the upper end of the budget, but trust us it's worth it. It just sings quality.
The JRC barrow is one of the largest fishing barrows on our list, perfect for a long session. Aside from being fully foldable, it comes laden with extra features.
For a start you won't have to think about where you are going to put your gear, it comes with 3 barrow bags included, and a couple of hard-wearing universal barrow straps to tie everything down.
A solid mesh lid will keep your gear in the barrow bag nice and secure, no disgorgers or spare spools falling out along the way!
The barrow is extendable too. If you have a little extra gear just slide the barrow until its longer.
The side frames and front fold down so if you are having a really 'heavy' session you'll be able to make even more space for your tackle.
Priced around: £200
Colour: Dark Green
Size:85 x 96 x 138cm
Foldable: Yes
The Lightest Carp Fishing Barrow
If you have just too much tackle but don't want to go the whole hog it might be worth considering something a little smaller.
Allow us to introduce the Oxbridge folding box barrow.
The sturdy frame will allow you to fit plenty of tackle on board. It even has enough room for a seat box. The beauty of using this barrow is that it can be pushed or pulled, giving you options if faced with steep-sided banks.
It has two pneumatic tyres, which are essential in preventing excessive, potentially tackle shedding, bumps and jolts.
The barrow is fully foldable and as lightweight solutions go it is one of the top barrows for carp fishing.
Priced around: £200
Colour: Dark Green
Size: 47 x 50 x 110cm
Foldable: Yes
Best Fishing Barrow for Storage
Trekker are one of the carp anglers favourite brands. If you've got lots of pieces of smaller gear you may want to invest in something that keeps it relatively compact. This barrow is the answer.
It comes fitted with removable side bars that will keep your tackle compact and in one easy to transport unit.
Key features about this particular barrow include a handy forward-facing arm system, which would be ideal for stowing things such as bivvies or bedchairs.
There is no space wasted on this barrow. Aside from having a solid and sturdy deck, the entire underside of the barrow is fitted with bags. Making it easy for you to get organised.
A good grip is essential, especially in the wet. The barrow comes fitted with chunky foam handles as standard, making transporting your essentials even easier.
The substantial pneumatic tyre also has a mudflap. If you are manoeuvring through puddles the last thing you want is for your items to get wet by being splashed by spray from the wheel.
This high-quality barrow is topped off by two wide and height adjustable mud feet, so there is no chance of the barrow tipping when you leave it unattended.
Priced around: £290
Colour: Dark Green
Size: 47 x 50 x 110cm
Foldable: Yes
Buyers Guide
Now that you have read our carp barrow reviews you will know there's a reason why we don't just use a standard wheel barrow when fishing. A carp barrow will have a few features, let's talk about them: –
An Easy to Transport Carp Barrow
We mean this in a couple of ways. It isn't just about getting your gear down to the swim. It's about getting your barrow to the venue in the first place and making sure it fits into your car.
As you'll see from our suggestions, the top carp barrows are all foldable. Ideally, you want to look for features such as removable wheels and sections that won't make transporting your barrow a logistical effort in itself.
Look out for barrows which fold entirely flat. One really nice feature which makes all the difference are included storage bags, as they give you a 'template' in which to stow your barrow, instead of a pile of components.
Dealing with the Terrain
There is one thing, and one thing only, that all of the best quality carp barrows have. A substantial all-terrain wheel (or maybe even two) is key to ensuring that it is easy to push. Whilst slightly heavier, a thick wheel will spread the weight of the load, making your barrow much easier to push.
If you have a lot of gear you might want to consider a barrow with a removable wheel. That way you'll be able to change it to something really wide and heavy-duty. There are plenty of places that you can get replacement wheels, we've got a guide just here with some really good suggestions.
Carp Barrow Storage Solutions
As a general rule, the more gear that you can fit on your barrow the better, especially for a long session. There are a few things to look out for that make storing and carrying, a lot of gear even easier.
You will have noticed that most of our suggestions make use of a 'V frame' at the front of the barrow. Rod holdalls, fishing brolly systems and fishing poles are obviously all quite long. As a result, you will need some method to ensure that they stay facing forward. A V frame allows you to ensure that the weight of these longer items is centralised, crucial to stop your barrow tipping.
Other items to look for are storage pouches. Many barrows come with a centralised storage pouch, which is great. If you are looking to supplement your storage, panniers and side bags are often really useful too for things like your fishing water carrier.
Adaptable Carp Barrows
Sometimes you'll want to take 'everything but the kitchen sink' and other days you might need half as much gear. A good option is to go for a barrow that you can change in size and optimise dependant on how much gear you have. You'll see in some of our suggestions above that there are extendable models to suit various amounts of tackle.
FAQ
What Does a Fishing Barrow Do?
It is designed to make carrying a large amount of tackle to the swim easily. The benefits of a carp barrow over a fishing trolley are that you can pretty much manoeuvre them over any terrain.
Think about other places where you have seen wheelbarrows used? Building sites aren't known for being nice smooth areas. If it works for a builder to move half a tonne of bricks, it will definitely work for you to move half a tonne of tackle.
How Do You Load a Fishing Barrow?
The answer is 'very carefully'.
In all seriousness provided you follow a few simple principles, you should be able to get the most out of your barrow. Here are a couple of videos to show you how the professionals do it.
https://www.youtube.com/watch?v=FXZ5SqcqmkA
https://www.youtube.com/watch?v=4xl2OeLaD5E&feature=youtu.be
What Type of Wheels do The Best Carp Barrows Have?
You'll generally see two types of wheels on barrows for carp fishing. There are solid moulded rubber wheels, and there are pneumatic wheels.
Moulded rubber wheels are pretty bulletproof. It is impossible to puncture them. However, the main downside is that they can be a little heavy. Due to complexities in the manufacturing process, you may also find that moulded wheels tend to be a little thinner.
Pneumatic wheels are exactly the same as the tyres on your car. They are filled with gas. They tend to be nice and thick, and easier to push. They also offer a degree of damping, acting as a buffer when going over rough terrain. This is useful as it stops your gear becoming shaken about and dislodged. The downside to pneumatic wheels is that they can be punctured.
What is the Best Carp Barrow?
All of our suggestions will dot he job adequately. For an angler on a budget then the X2 Carp trolley is the cheapest available and will offer performance very similar to premium models.
If you are going to be traversing different terrain, you will want a multipurpose carp barrow, such as the MAP X2 Barrow.
For the best all-around barrow, the Leeda specimen would be a really great choice.
Conclusion
If you are looking for the best carp barrows in 2021, our suggestions should see you right. You will need ample room to transport your gear, wheels that are up to the task, a car big enough and the ability to stow it easily when you aren't using it. Have you got any great tips for people new to using a barrow for fishing? Why not leave a comment below, we love hearing from you.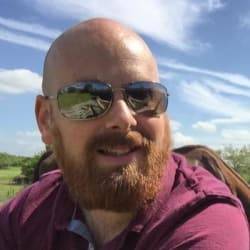 Mike has over 30 years of fishing experience in carp fishing and general coarse fishing. He is always looking for the latest fishing kit to try out and talk about and needs a bigger shed due to all the fishing tackle he owns. You can read more about him here.