About Carp n Bait
Hello, I'm Craig.
Welcome to my small corner of the internet!
Carp n Bait was formed as a place to write and share interesting carpy articles.
Although I don't enjoy writing too much – the passion to help other carp anglers matters to me more! (I do like building websites mind you)
Whether you're thinking of buying your first carp rod, or just wanted more information on an item of carp tackle – I wanted to create something that people would actually find useful!
Carp fishing is expensive, and it can be daunting for a newcomer – especially with all the tackle available these days (the internet is full of tackle sites!)
From anglers I've chatted to on the bank, or something I've picked up reading an article, it felt like sharing this knowledge would be a good idea!
I really hope the content is up to scratch – and thank you for visiting and checking everything out.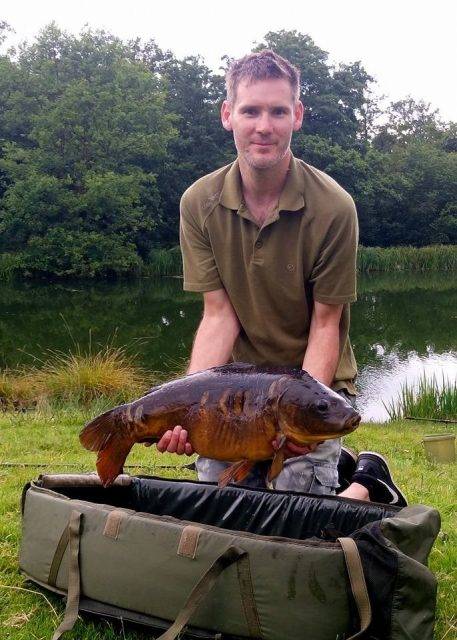 About me then….
Well, I first picked up my first fishing rod when I was 10 years old.
It was at a park outside Aldershot, and after watching other fishermen for days on end, I used to go around and find any bits of tackle left behind and save these up!
After a while, my grandad actually gave me an old 10ft rod he had in his garage…I think it was actually custom made now I think about it!
After tieing some line to the end (I had no reel!) and digging up a worm or two, I casted out and waited……
…and waited, and waited……
Then BAM!
It was fish on!
I somehow managed to pull the line in, and then lifted a small roach out of the water!
It was my FIRST EVER FISH!
I was so excited that from that point on – all I wanted to do was go fishing.
Instead of sweets and crisps from the shop,  I wanted carp tackle!
I'm 35 now, and I try to hit the bank as often as I can.
Thing is, you grow up and family life , friends and work tends to takes priority!
I have managed to build up my gear over the years, and I still get excited in the days leading up to a session……
Luckily, even Today, the magic of going fishing is still there for me!
Craig – Website Owner
[metaslider id=4522]
Save
Save
Save
Save
Save
Save