Bait boats have long divided the angling community, in fact, many carp lakes have banned them (so check this beforehand if you intend on using one!)
Bait Boat Comparison
Model

Features

Carp Madness Phantom







Digital 2.4 GHz Technology
2 Feed Chambers
Up to 3L of Feed
19 inch Dirty Devil 655 Motor
4 LED's Front/Rear/Side
Latest LiPo battery 10 A
Automatic LiPo Charger
10km Range

HYZ-842 Bait Boat







500 Metre Range
Rechargeable 12V/11AH lithium battery
8kg Bait Hold
Anti-Leaking System
7 Channel 2.4Ghz Controller
3.5 Hour Sailing Time
Speed: 1-2 Metres Per Sec
Low Battery Warning Light

JABO-1AL Bait Boat







300 Metre Range
500g Bait Capacity
Speed: 1meter/second
2 Hour Working Time
3.7v/10Ah Manganese Acid Lithium Battery
Radio Frequency: 433.92MHz

GR-Tech Wirless Bait Boat








Double 380 Motors
3.7V/ 10Ah Manganese Acid Lithium Battery
Speed: 1m/s
Digital 8 frequency 2.4Ghz
300 Metre Range

Grandslam Shuttle Bait Boat








400m Range
1.5 Hour Running Time
Patented Hook Release System
Front/Rear LED Lights
1.2V 1500mAh Ni-MH Rechargeable Battery
4-Channel Remote Control
There are many pros and cons of course, and we'll talk about those in a minute.
Technology is everywhere these days, from smart phones to drones – why should carp fishing be exempt from all of this?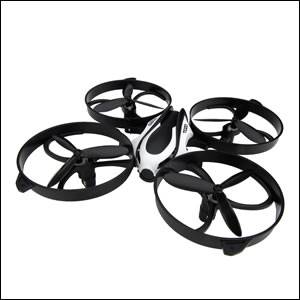 "Drones – great for taking photos – but not for fishing?"
The term angler is "a sport where rod and line are used to catch fish" – it's a technique in a way and requires skill, luck, and patience.
Fly fishing is a good example where a great degree of skill is required to be successful.
What we are trying to say is some people have embraced them, some haven't.
Using a remote control 'boat' to delicately place your rig and bait, often long distance areas or in a spot where you just couldn't cast to normally from the bank can be seen as 'cheating' in a way.
It's can also a lot of fun though – but on the flipside, boats can be a nuisance to other pleasure anglers who just want to enjoy the tranquillity without any disturbances (ridiculously loud bite alarms still anger us!)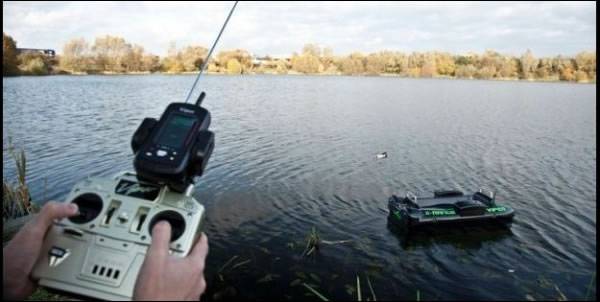 In a nutshell, better anglers tend to catch more carp – bait boats, to a degree, close that divide by cutting out the precision and accuracy needed in angling.
Everything about carp fishing was an art – and bait boats aside, you still need the knowledge and experience as far as we're concerned.
From bait selection to understanding weather patterns, carp fishing will always be challenging.
We get the feeling there is more to come from using technology in the sport we love.
---
Bait Boats – Yes or No?
Let's run through a few of the pros and cons of using a bait boat in your carp angling –
Pros
They enable precise placement of bait
You can use a LOT of bait – making it quicker to build up a swim
Targeted rig delivery
Reach areas where a traditional rod can't (under snags, tree lines etc)
Reduces tangle frequency
Increased confidence that your rig is presented just right
Cons
Expensive to buy – and run.
Takes away the 'skill' of casting
Can be a nuisance to other anglers
Interfere with other swims
Not allowed on some lakes
So, there you have a few pointers to make up your own mind!
---
Bait Boat Etiquette
So, if you already own a bait boat, or have yet to decide – here are some simple do's and don't's to keep you, other anglers and most importantly carp safe!
Try not to fish more than halfway to another angler on the lake – this is a common occurrence, you should have plenty enough water in front of you.
Never fish in areas where carp can't be landed safely – if you've placed your rig down somewhere tight (like deep lying snags) think about how you can land the fish safely.
Don't fish at ranges you can't cope with – when a carp bites, it can kite off very quickly. Not only could you lose the fish, but tangles with other lines or snags are common place when caught at range. Beware other anglers in the area too.
Don't light up the lake like a Christmas Tree! – honestly, bait boats can have many LED's and you'll disturb other anglers or even wildlife. Switch to night-mode if you can or resist using your bait boat.
Stay in control – if you're inexperienced with RC boats, try it out on a quiet lake in the day so you can be sure you have full control at all times.
Standby – if you're not using your bait boat, you should remove it from the water. If the wind is rough, it can drift off without you noticing!
---
Summary
That just about rounds up our discussion on the use of bait boats.
There are many pros and con's as you've just read, but the decision, of course, rests upon you.
Learn how to use your boat, and be safe with it!
Oh – and make sure you check they are allowed on the lake that you fish.