Buying a new rod is always a treat. But to make sure you get the best carp rod, you will need to do your research. There are quite a few factors involved in choosing carp rods. There are test curves, different handles, not to mention the price point. Carp anglers all have their own opinions about what goes into the best rods, and it can be confusing.
Fortunately, today we have done the hard work, so you don't have to, and produced a great guide for the best carp rods for 2021. Read on to see what has made our list…
The Best Carp Rods in 2022
Blank: Carbon
Test Curve: 3lbs
Length: 12ft
Rings: Ceramic
DPS reel seat. Yes
Handle: EVA
Daiwa doesn't mess about when it comes to carp rods. They are an established brand that produces the best. If you are looking at a range of carp rods, you won't go far wrong to start here.
The Daiwa Black Widow g50 rod features a lightweight carbon blank. With a test curve of 3lbs, it is strong enough to throw out a decent-sized lead and easily lands most fish sizes.
The rod is a little shorter than we would expect. However, one great benefit is that you will get great casting distance and accuracy due to the slightly stiffer blank.
The Daiwa black widow g50 features a through action and the latest carbon fibre technology, meaning any load is spread throughout the rod, making it powerful and strong enough to hold and land fish quickly.
We like the little touches. The laser-etched butt cap polishes off the Daiwa Black Widow g50 rod nicely.
Blank: Carbon
Test Curve: 2.75
Length: 10ft
Rings: Braid friendly TS rings
DPS reel seat. Yes
Handle: cork
Now, this is a truly beautiful rod. It is designed to be stealthy and offers a great deal we like in the best carp rods.
This carp rod is a great all-rounder. The blank is stiff enough to chuck out a decent sized weight, but it would be equally useful as a float rod if you want something quick and responsive to fish the margins with.
The rod features an anti-frap tip ring to stop snags and snap offs. This is especially useful when casting big weights and baits.
The rod also features a slightly longer handle. This improves control, both when casting and playing the fish.
We love the look of the rod too. The matt black finish and carbon weave create a really stunning visual effect.
As value for money goes, you are getting a lot of rod with premium performance.
Want to see the rod? Check this out…
Blank: Carbon
Test Curve: 3lbs
Length: 12ft
Rings: Ceramic
DPS reel seat. Yes
Handle: EVA/Shrink wrapped handle
FOX has produced one of the best carp rods on the market for such a low price bracket. It is a budget model, but its performance puts it well above a range of carp rods that are much more expensive.
The rod is of full carbon construction, offering real pulling power, which is exactly what you could want for big carp.
One feature which we really like is the length of this rod. At 12ft, it has the muscle to help you cast a long way.
The 18mm DPS style reel seat will fit all standard reel sizes and ensure that they stay firmly attached regardless of how much punishment they take. You could even consider pairing it with a bait runner for the ultimate carp setup.
Blank: Carbon
Test Curve: 3lbs
Length: 12ft
Rings: Ceramic
DPS reel seat. Yes
Handle: EVA/Japanese Shrink Wrap
If you are looking for the best rod performance but want to stay on a budget, this Sonik Vader X could be a worthy option. Let's take a look at the rod's features.
The tip action of this rod is progressive. This means that it is quick and responsive but has enough backbone to really flex when you need it during casting or playing a fish.
Again, the Sonik Vader X rod features an anti-frap tip. This ensures that you can really put your back into a cast without worrying about crack-offs, especially when casting rigs requiring a stop knot.
The visuals on this rod are really stunning too. The slim shrink wrap handle and DPS Style reel seat make the rod a joy to hold. This Sonik Vader X rod would be perfectly paired with a big pit reel, making a great combo for battling with specimen carp.
The carbon fibre blank comes in a matte black finish, stopping reflected flashes of light that might spook a cautious carp.
Blank: Xt40 Carbon
Test Curve: 3lbs
Length: 12ft
Rings: Stainless Steel
DPS reel seat. Yes
Handle: EVA/Japanese Shrink Wrap
Shimano carp rods, like their reels, offer serious performance. This is rod is rock solid and is one the best rods for catching carp.
A DPS reel seat keeps everything nice and tight, with little play, giving you the perfect feel when handling bigger fish.
The action is slightly tip weighted. This is great for fighting big carp as it provides a little 'suspension' for all of those runs and pulls.
There are other quality elements in the rod. The stainless steel guides are durable and corrosion-resistant, meaning the rod should last for a good while. For the money, it is a real investment.
Best Premium Carp Rod
Blank: Toreon Nano Composite Carbon
Test Curve: 3lbs
Length: 12ft
Rings: G-lite guides
DPS reel seat:
Handle: EVA/Japanese Shrink Wrap
Greys is a name traditionally associated with fly fishing. But they have also applied their expertise to this cracking carp rod, called the Greys prodigy.
The Greys prodigy rod itself is lightweight and really agile. Using built-in Toreon technology, you'll find a really nice blend of fast action handling characteristics, but with strength underneath to put pressure on the fish.
When it comes to casting, this rod is sublime. You will be able to thump out most baits without too little difficulty.
The Japanese shrink wrap handles and Nanocomposite construction (with carbon fibre armour finish) really stand out. This is one of the best-looking carp rods that we have seen.
As premium carp rods go, this is an absolute beauty.
Best All round Fishing Rod
Blank: Carbon
Test Curve: 2.75lbs
Length: 12ft
Rings: Minima 4 alloy
DPS reel seat: Yes
Handle: EVA/Japanese Shrink Wrap
When the Carp catcher Danny Fairbrass puts his name to something, you know that it will be one of the best carp rods available. For a great all-round rod, this could be ideal.
The rod features a really great mid responsive action. The casting performance is excellent. The test curve is around 2.75lbs. While this isn't the most powerful on our list, you will gain a great deal in control and versatility. If you are worried about casting, we found it threw out around 4oz leads with ease.
At the closer end, the rod has a metal butt cap and trim rings, this twinned with a Fuji DPS reel seat and fast taper profile makes it feel fantastic in hand and to fish with.
The Matt black finish makes sure you keep a low profile on the bank. Whether you want to indulge in a spot of stalking the margins or prefer to throw out a good-sized rig, you should be covered with this excellent carp rod.
Blank: Carbon
Test Curve: 3lbs
Length: 10ft
Rings: Stainless steel
Handle: EVA/Japanese Shrink Wrap
If dot spod and carp work is your thing, then you are in the right place. This is for serious fishermen who are after big fish.
The blank on this rod is a little stiff. It is more suited to heavy work than for a  'light and fine angler'. However, when you get something on your line that puts a bend in it, it really is a great performer.
The casting distance isn't as high as some other rods, but given a gentle overhead thump, you will still achieve plenty of distance.
We prefer to use the 10ft version. This gives us a little more flexibility and does soften the rod slightly. But it is still small enough to be considered a 'compact' carp rod.
Whichever you choose, for a solid carp rod that is light and compact, this might make a worthy choice.
Blank: Matt black carbon
Test Curve: 3lbs
Length: 12ft
Rings: SIC guides
Handle: EVA/Japanese Shrink Wrap
This is a classic looking rod that would be great for a beginner. It offers great value in a relatively low-cost carp rod.
The handle is slightly more traditional and is a cork handle. This is surprisingly durable and pretty weatherproof too. The 50mm Butt ring gives you plenty of scope with your reel choice. They work most efficiently with big pit reels or carp bait runners.
The laser-etched butt cap adds a nice quality touch.
This rod's action is progressive, so it could be ideal for throwing a spod or marker out a considerable distance, and with accuracy too!
Best Value Carp Fishing Rod
Blank: Carbon
Test Curve: 3lbs
Length: 12ft
Rings: Stainless steel
DPS reel seat: No
Handle: EVA/Japanese Shrink Wrap
Shakespeare has long been associated with quality fishing gear that isn't going to break the bank. As budget options go, this is one of the best carp rods that we have seen. In a blind test, it performs just as well as many other premium options.
If you invest in this rod, you'll be buying into reliability and performance. It won't win any innovation awards, but with a strong action and shrink wrap handle, it certainly looks the part.
Carp anglers like getting value for money. Considering this rod is the budget model, we were impressed with the performance.
Choosing a Carp Rod | Buyers Guide
OK, so there are plenty of choices there, but which is the best carp rod for you? Well, here are some things to consider when buying?
What Makes A Good Carp Rod?
Well, this all depends on what you intend to use it for. What you define as the best carp rod will depend on how good it is in different roles. However, it is possible to look for some common features.
Eye Width
What difference do the eyes make? Well, actually quite a lot in a carp rod. Especially if you are hoping to catch a specimen. How are the two related? Allow us to explain.
Generally, if you are catching bigger fish, you will want to use a bigger reel. For carp fishing, something like a big pit reel is ideal. Big pits have large spools and a large line 'throw'. If your rings are too narrow, then the line will come into contact with them.
At best, this will lead to a reduction in casting distance. At worst, if you are using a shock leader, you may end up with a crack off or even damage the rod itself.
Bigger rings (especially the butt ring) allow the line to flow freely off the spool with minimal friction. 50mm butt rings are fast becoming the standard for carp fishing rods.
DPS Reel Seats
These are an important part of a good carp setup. When you are battling a 25lb mirror, the last thing you need is for your reel to disappear off the rod and into the deep.
DPS reel seats allow you to screw the reel onto the handle and effectively 'lock' it in place. An additional benefit is that there is no 'play' in the rod and reel. You get a better feel of what is going on with your line.
Shrink Wrap handles
We think there is merit in a traditional cork handle. After all, it has worked for the past century. However, a more modern approach is to use a shrink wrap handle.
With a shrink-wrapped handle, you'll only find EVA foam in the areas where you will be gripping the rod. Namely, the butt section and up near the reel when you are casting or playing the fish.
Bu reducing the amount of 'grip' on the rod, manufacturers can make a really nicely balanced carp rod. It reduces weight, and we'll be honest, it also looks pretty cool too!
Carp Rod Test Curves
Test curves of carp rods play a really important part in your setup. This is for two reasons.
The first is obvious. The stronger it is, the more strain the rod will take. However, be aware that test curves are not just about how 'bendy' the rod is, don't confuse it with stiffness. We've fished with really stiff rods with a low test curve and bendy rods with a high test curve.
A bigger one will allow you to play bigger fish. This is useful for pulling carp out of weed beds or stopping them from diving under that fallen tree branch.
The second area where they play a role is in casting power. Bigger test curves allow you to tie on a bigger weight, and a bigger weight equals more inertia. What this equates to is a longer costing distance.
Have a watch of this two-minute video to see how they calculate carp rod test curves.
Line Clips
What is its purpose?
If you like using bite alarms, a line clip is ideal. It stops the line from flowing off the spool. They make ideal companions for when you are fishing using a carp baitrunner too.
Other benefits of using a line clip are that you'll likely get more hookups, especially when using rigs such as a running rig.
If you are fishing close to weed or obstructions, a line clip can be invaluable. You can create a little bit of 'slack' in the line. This will give you time to get to your rod when you hear your bite alarm goes off, hopefully allowing you to set the hook before the fish reaches cover.
You can see more about line clips just here
Rod Action
Action is a really vital attribute to look at when choosing the best carp rod for you. If you are looking to fish margins or cast a relatively lightweight float out with pinpoint accuracy, you ideally want a rod that offers a mid to tip action.
This means that most of the bend in the rod takes place from halfway up to the last third. The rod will probably be slightly more whippy, great for propelling a float a fair distance. However, tip action rods are not the best for putting pressure on really big fish. Nor are they good for throwing a heavy weight a long way.
If you are looking to snag a monster, your best bet is something with a 'through' action. As you'll see from our suggestions above, a through action is where the entire rod bends and flexes equally through the carbon fibre blank. This spreads the weight and pressure equally. It is a really good option for those intending to throw out huge rigs and baits.
Carp Rod Price
Now, this is a biggie.
You are looking for a real value for money carp rod. Obviously, your budget is up to you, but spending the most money doesn't always equal the best rod. Our advice is this…
First, only spend what you can afford. An average rod and reel will fish better than a really expensive rod and poor reel (or vice versa). Second, choose a rod based on its features and the things you like. Not just it's the price tag. Some of our suggestions above fish just as well (if not better) than some really premium brands. One of our suggestions is moderately priced and is designed by professional angler Danny FairBrass!
Carp Fishing Rod FAQ
Here are some questions that we get asked often…
What Is the Best Size Carp Rod?
For us, we like a little flexibility. 12ft gives us a dedicated carp rod that has just a hint of being a useful 'all-rounder'. You will see carp rods going all the way down to 9ft. These tend to be specialized.
If you are unsure, anything between 10-12ft will cover you for the majority of situations
What Test Curve Carp Rod Should I Buy?
We like to catch carp because they tend to put a good old bend in the rod. Too much bend might be a bad thing, however. As a minimum, we would recommend a one of 2.75lbs.
For us, 3lbs is the optimum for a carp rod. That offers a decent cast, the flexibility to throw out a fair old weight or bait and give us the grunt required to fight a feisty carp.
How do I Choose a Carp Rod?
Well, hopefully, our suggestion of the best carp rods has made it slightly easier?
Joking aside to make it easy, consider these things: –
How do I like to fish? Float or bottom fishing? The answer will set you on the right path. Float fishing, you can afford to go lighter. Heavy bottom fishing, pick a rod that has a bit of muscle.
Consider your budget… We all know what we want, but what can we afford? Ultimately this may be one huge deciding factor.
Consider a carp rods features… If we want a line clip, wide rings, and a strong rod with a through action, we will only look at rods with these features. As we have said, it isn't all about spending the maximum amount.
Our Final Thoughts
Well, there was our review of the best carp rods on the market for 2021. There is a great deal to choose from, and a rod is a personal choice. The best rod for one angler might be different than that for another. Think about your fishing style, what you want to achieve, and how much you're willing to spend, and you won't go far wrong. Tight lines!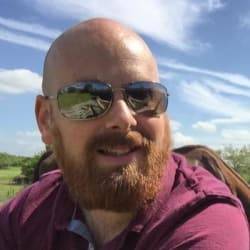 Mike has over 30 years of fishing experience in carp fishing and general coarse fishing. He is always looking for the latest fishing kit to try out and talk about and needs a bigger shed due to all the fishing tackle he owns. You can read more about him here.