Carp Bite Alarms Guide

Welcome to our bite alarm guide!
Before we continue with our bite alarm reviews, we thought our beginners may want to know what a bite alarm is and what it is used for.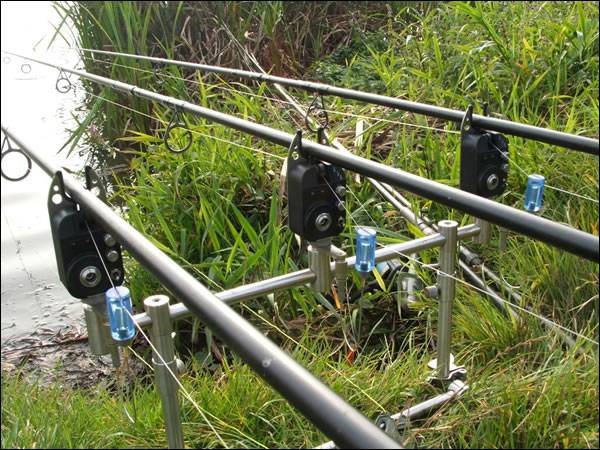 The theory behind an electronic bite alarm is simple – to detect, and then indicate to the angler any line activity just like that of a float when it ducks under the water (except you can see your float of course!)
Bite Alarms are designed to relay this information to you, usually via sound and light or even vibration through a wireless receiver if you have one as part of a bite alarm kit.
Most alarms have built in settings that you can control for volume, tones and sensitivity.
We mentioned a 'wireless receiver' which is a device that you can carry with you. This is ideal if you prefer no sound to be emitted from your bite alarms (which can get annoying) especially more so at night.
Bring some style to your setup with a good quality carp rod pod to compliment your bite alarms!
Bite Alarm Guide 
Compare bite alarms in a handy table format.
Model

Features

Nash Siren R3


[ Our #1 Choice ]




Read Our Review




One-touch mute function
Adjustable volume and variable tones
Pulsing fibre optic output for indicators
Integrated rubberised snag ears
Protective PVC case

Delkim EV+


Read Our Review




Twin clear high visibility LEDs
High volume and wide tone range
Unique Delkim bite indication system
NO Moving Parts!
Fully Adjustable

Fox Micron MR+


Read Our Review




Ideal Entry Level Bite Alarms
Unique D-Tec Sensing System
Tru Run Roller Wheel
Power OUT Socket to rear
Piezo speaker and adjustable volume

ND Bluetooth Bite Alarms



Read Our Review




Wireless Bluetooth Bite Alarms
Remote Control Mode
App for Mobile & Tablets
Illuminating Snag Ears
Ultra Long-Range Signal

Leeda Wireless Bite Alarms


Read Our Review




Wireless Bite Alarms
Volume & Tone Control
Night Light Function
Detachable Snag Ears
Memory Saves Settings
---
How to use a Bite Alarm
Let's explain how a bite alarm actually works.
You would mount a bite alarm underneath your rod (or as part of your rod pod) with your fishing line resting between two prongs.
You should notice the line sitting on either a rolling 'disc' or in between electronic sensors (the more expensive alarms use the latter).
These rollers or sensors 'detect' movement and thus you would hear an audible sound.
We would recommend adjusting the sensitivity dependant on how windy it is or whether you are using tight or slack lines.
That's how a bite alarm works!
For instrutions on how to setup your bite alarm, we highly recommend watching this video.
---
Bite Alarm Accessories
OK, before we move on to our bite alarm reviews – we wanted to quickly mention accessories because there are plenty of add-ons available to you that can be purchased alongside your alarms.
Bite Alarm Cases
Naturally, if you've decided to fork out for the more expensive alarms, you'll most certainly want to protect them when not in use.
There are plenty of options for you – if you purchase a bite alarm kit often these will come with a presentation case such as the one below or you could keep them in individual 'covers'.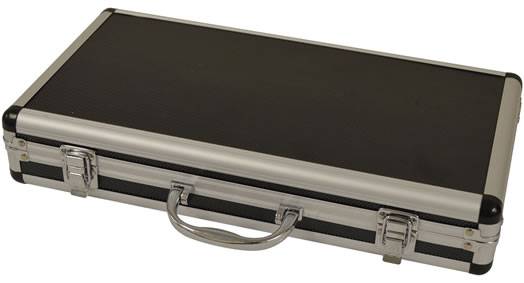 Bobbin Indicators
Using bobbins (or swingers) as part of your bite indication system is useful for two things really.
If a fish picks up your bait and swims towards you, your alarms may not register correctly.
If you are using bobbins, it will drop to the ground informing you that this has happened.
The other is the added layer of another visual indicator as well as your bite alarms – just a quick glance and you know which carp rod to strike!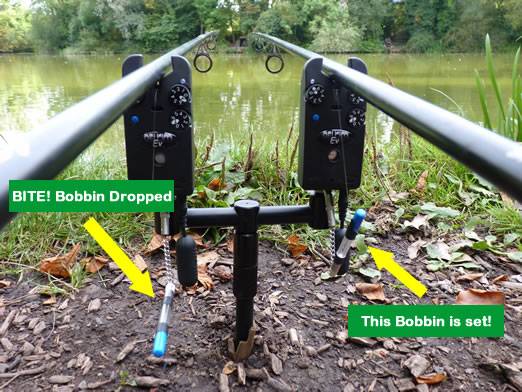 Bite Alarm Batteries
Almost all bite alarms will require a battery of some sort.
We just wanted to quickly mention that you should always check what batteries you need (some alarms may not be packaged with batteries at all) and always carry spares!

---
Nash Siren R3 Review
Setting new standards in bite indication, the R3 bite alarms and wireless receiver by Nash Tackle features intelligent sensing technology so you really know what's going on down there.
Long gone are false indications due to undertow or wind.
The look sleek, out-perform similar alarms and they really connect the angler to carp like never before.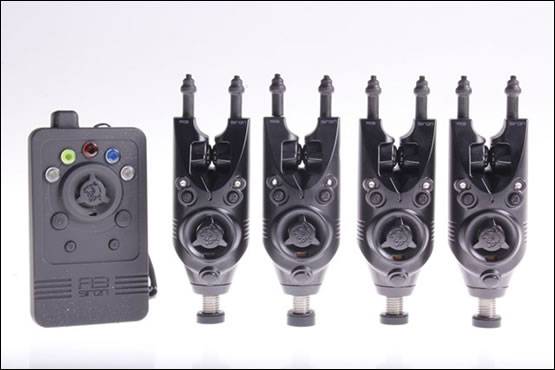 The Review
Whether you want 2, 3 or even 4 Siren's – these are fantastic alarms.
They look slim and tough (waterproof casing as you'd expect) and packed with the latest technology including patented sensitivity control, fibre optic outputs for connecting Nash Siren Optics and market leading remote control performance.
Mind you, when it comes to carp fishing – we like the basics and Nash have incorporated a 'one-touch mute button' which allows you to set your bobbins without disturbing others around you (and the fish of course!)
What a great addition!
How To Setup Your Bobbins Correctly

At the top end of the Siren's, you'll see a pair of rubber snag ears which integrate well into the body – fear not though, because these can be removed if you desire.
For the ravers amongst you – there are 3 colour options for the heads; blue, red, green or clear
As far as sounds go, they come with a high output volume and variable tones. The pulsing LED's also look sharp.
Other notable extras include an integrated line guard, ultra long battery life and a low battery warning signal.
Key Features
One-touch mute
High output adjustable volume and variable tone.
Patented sensitivity control utilising microchip Intelligent Sensing
High impact casing
Pulsing fibre optic output for Nash Siren Optics indicators.
Integrated line guard and rubberised snag ears.
Heads available blue, red, green or clear LEDs.
Protective PVC case included
*Batteries not included (1 x CR2 – 3V battery)  
Ultra long battery life
Overall, our opinion is that these bite alarms are tremendous – you just cannot go wrong with a set of Nash Siren R3's.
Maybe you're after a sturdy rod pod to pop these beauties on?
Want to know more?
Check out the instructional demo below.

---
Delkim EV+ Review
The Delkim EV+ bite alarms are billed as 'entry level' but in our opinion they are much more than that.
In the 'bite alarm' world –  Delkim is a hugely popular brand, thanks in part to there no moving parts bite indication system.
This means there are no rollers as found in other bite alarms which in time can often break or malfunction.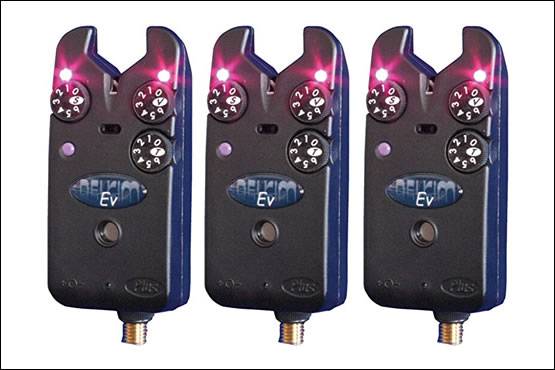 The Review
Emblazoned with the unmistakable 'Delkim logo', the EV plus alarms are very affordable making them great starter alarms or if you just want to sample the Delkim brand.
If offering you a 2-year guarantee isn't enough – they truly provide all season reliability coupled with a long battery life, both important factors to consider when choosing which bite alarms to go for.
They are weather proof (check), contain twin high visibility clear LED's (check) and offer complete adjustability as far as volume and tone selection go (check)
NB: Volume can be set from 0 to 100db.
If we delve a little deeper now, they include micro-controller technology as well as 3 subtle dials for volume, tones and sensitivity (range from 0 to 6) so you never miss a fish.
Lastly, there are plenty of LED colour options (6 we believe) including red, yellow and blue.
 Key Features:
Unique Delkim bite indication system – no moving parts
Full 2 year guarantee
Total adjustability to cover all conditions.
 Fully weather proof
Twin clear high visibility LEDs (continuous night glimmer)
High volume and wide tone range
All season reliability and long battery life
* Batteries not included (uses 1 x PP3 9v battery)
There isn't too much more we can say about these really – but trust us when we say if you're after bite alarms with a mix of quality, longevity and reliability – you cannot go wrong with a set of Delkim bite alarms!
Are there any accessories
There certainly is – optional extras include a bite alarm case, or if you wanted to enhance your bite indication system you could opt for the Tx Plus Micro Transmitter together with the Rx Plus Pro Receiver to make a full on cordless radio system!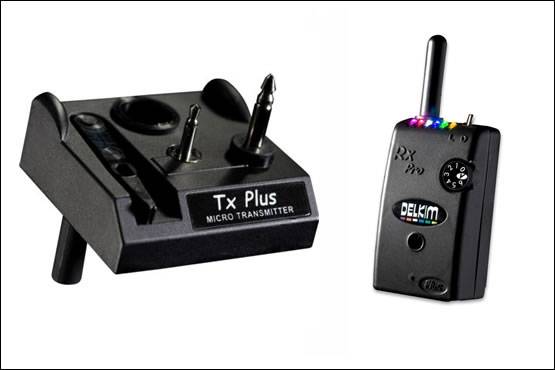 ---
Fox Micron MR+ Review
Another entry-level bite alarm kit, this time from legendary tackle makers Fox, the MR plus was born from their top end N-series alarms.
Typical of Fox, you know these alarms are going to pack some great technological features.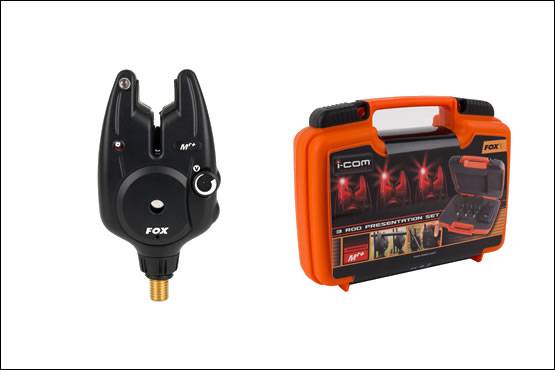 The Review
We shall begin with looks because the Fox MR+ alarm doesn't at all bare any resemblance to the usual style of alarms around – these are more round and chunky looking, almost squashed really!
We do like the minimal fascia to the front though.
Inside the weatherproofed sealed case, there is some top quality digital circuitry going on – this contains Fox's unique 'D-Tec Sensing System' (or DTSS) which eliminates the need for reed switches found in most other alarms.
NB: If you're interested, a reed switch is an electrical switch operated by an applied magnetic field.
One element taken from the N-series is the presence of a machined 'Tru-Run' roller wheel to give you improved reliability and bite indication.
If you wanted to attach illuminated swingers to your setup, you can do this by way of a power out socket to the rear of the alarm.
Illuminated Swingers In Action
The Mr+ receiver is incredibly easy to sync to your alarm heads and with a range of up to 200m to boot! (We don't condone being this far away from your rods though).
One final thing to mention quickly is the inclusion of I-Com Transmitter Technology built-in to each alarm so you easily move from a 2-rod setup to 3 rods etc.
Key Features
Available as a 2,3 or 4 alarm kit
Piezo speaker with adjustable controls
Power Out Socket
I-Com Transmitter Technology
Weatherproof sealed case
D-Tec Sensing System
Digital circuitry
Low battery drain
Alarms & Receiver take AAA batteries
Finally, renowned carp angler Mark Pitchers takes you through all you need to know about the Fox Mr+ Bite Alarms if you're still undecided!
Thats all folks – we really hope you've found our bite alarm reviews useful and informative and we've helped you think about what bite alarms to choose.
If you'd like us to review your favourite bite alarms, don't hesitate to contact us!