Snag Ears are a very useful innovation in the field of angling. A great tool that is designed to make your fishing easier, snag ears are used to secure your rod, and keep it in place in case of a big catch and a violent tug. There are many cases in which anglers have lost their rods, when a particularly big catch unexpectedly comes and the rod is snagged out of place and lost in the water. That's why we get snag ears. So how do snag ears work? Simple – these nifty little tools come in several models, and are generally fixed on your rod rest.
In case of a tug in either direction, the rod is prevented from flying off by the snag ears. It is kept secure and you have plenty of time to react. But why use snag ears? You want to keep your equipment secure, to keep the fishing venue clean, and to ensure a successful catch. With the help of snag ears, you can do all this – and more! So join us in our latest guide, as we present you with the top snag ears models on the market today. Don't hesitate to add one of these to your equipment.
Our Snag Ear Choices
1. New Direction Illuminated Snag Ears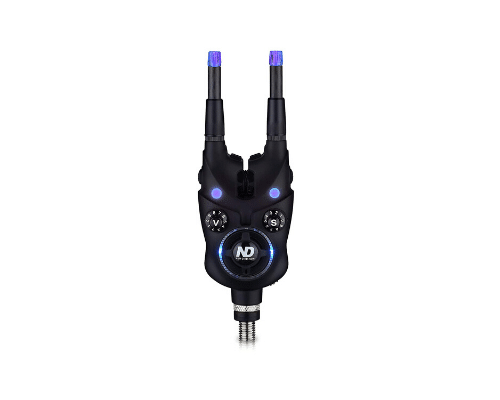 Carbon snag ears are a great innovation when it comes to equipment material, and New Direction once again proves that they are one of the leading brands in the sphere. Their latest output comes in the form of revolutionary snag ears that are illuminated! These peculiar ears work great in combination with their bite alarm. Not only do they protect the rod and keep it in place, but they also flash and sound when a catch is registered. This really gives you a hands free approach to angling, and allows you plenty of space to shift your focus to something else. Adjust the volume to hear the alarm, or simply keep an eye out to spot the flashing snag ears. With this piece of equipment you can really bring a revolution into your angling.
2. NGT Snag ars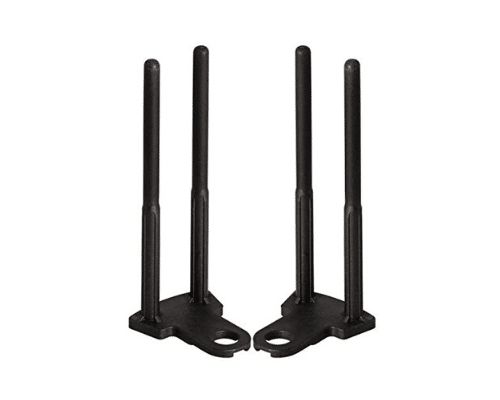 NGT delivers a pair of solid, straight forward snag ears that are more than adequate for their intended role. Their interesting design features a stumpy lower portion with a patterned base, which ensure a strengthened snag ear and really keeps that rod secure. These are attached to your rod rest or alarm with simple screws, and are really helpful if you are angling at an acute angle. NGT offers good quality and nothing particularly innovative. A good price and a serviceable product are all that is needed though. Recommended!
3. Delkim Safe-D Carbon Snag Bars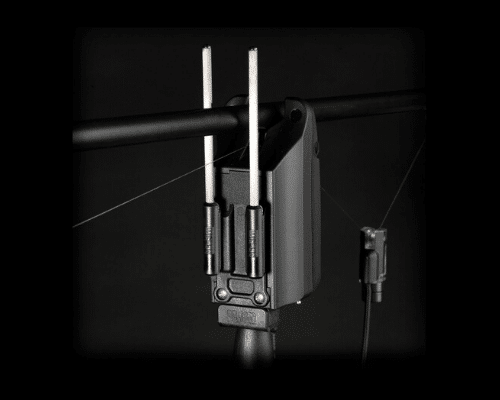 Delkim is a renowned brand when it comes to fishing equipment and these brand new Delkim snag ears are really a fantastic addition to their output. These are created from tubular carbon fibre, a unique and fresh material that ensures pliancy but sturdiness as well. The snag ears can stainless steel caps, with nylon slider holders. These are built into a completely new and especially designed battery door, that comes as a replacement for your current Delkim alarm battery door. Replacing these is a quick job and in no time your Delkim alarm is totally refreshed with the addition of these snag ears. A part of their new Snag-D system, the snag ears can be adjusted in height based on your preference, and are really incorporated in a unique way to fit with the Delkim alarms. They can also be adjusted individually if you prefer it so. Great quality from an already proven company, these nifty tools can definitely be a rewarding addition to your kit if you are a fan of Delkim equipment. You never know when that big catch might come tugging – so better safe than sorry!
4. New Direction Tackle Snag Bars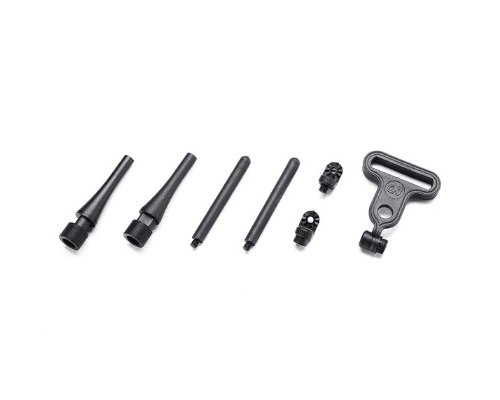 New Direction's work in tackles and angling equipment is amongst the best known and most admired in the market today. And these snag ears are a perfect example of a good design and a fantastic product. These snag ears are perfectly designed to fit easily into your current alarm system. This whole tool is interestingly fully modular, with all pieces coming separate and fully interchangeable, meaning that you have full freedom as just how you want to set them up. Snag ears don't always have to be parallel – you can only put one side up. The ears themselves are rubber molded to ensure protection for your rods, and the whole design is sleek and modern – fitting perfectly with most equipment today. Certainly putting New Direction at the forefront for angling equipment, these snag ears are really fit for the job.
5. Fox Black Label Aluminum Snag Ears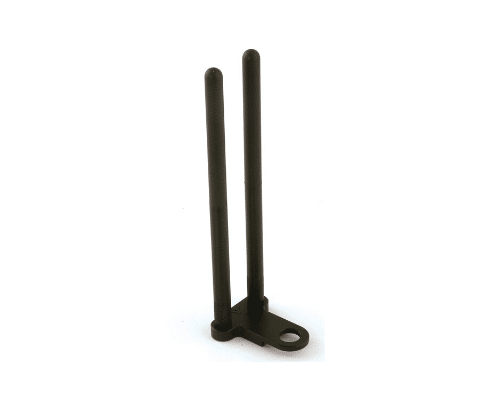 Fox snag ears have quickly become some of the best in the market and are really one of the pioneering in the angling community. A sleek and simple design, these snag ears are straight forward and cut out for the task. They are easy to adapt for use on every alarm, with particular emphasis on Fox Micron N & M series of alarms. These are almost 13 centimeters long, and made out of rubber molding to protect the rod when in use. The little bars themselves can be unscrewed when not in use to ensure their protection.
This simple piece of equipment can really be an important addition to your kit. Especially when angling for the big ones. Keep your rod safe!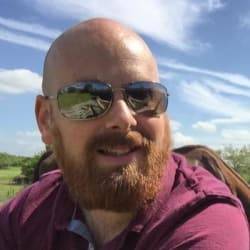 Mike has over 30 years of fishing experience in carp fishing and general coarse fishing. He is always looking for the latest fishing kit to try out and talk about and needs a bigger shed due to all the fishing tackle he owns. You can read more about him here.