Booton is a lovely little town located East of Cawston, in the Broadlands (Norfolkshire). It's tiny, with a population of just 100! It was also the childhood home of the renowned actor and comedian, Stephen Fry. If this hasn't peaked your interest already, there's a fishery there to try!
Booton Clay Pit has one lake of about 4 acres. Within you can find Bream, Carp, Perch, Pike, Roach and Trench. The Carp are up to 30lb. It's a beautiful setting to fish in, with trees surrounding the lake and beds of reeds topping the shallow waters.
The fishery has parking and toilets on site.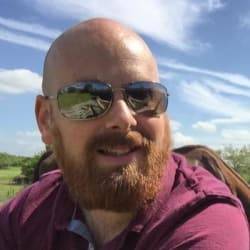 Mike has over 30 years of fishing experience in carp fishing and general coarse fishing. He is always looking for the latest fishing kit to try out and talk about and needs a bigger shed due to all the fishing tackle he owns. You can read more about him here.