Located north of Leeds, in Yorkshire, Brickyard Lakes is a four acre lake and caravan site built on the site of an old brickyard, from which the lakes takes its eponymous name. It's a beautiful area, with the Yorkshire Dales National Park to the West, and the North Moors National Park to the East. In both parks you can find a range of hiking and outdoor activities. To the south, the city of Leeds is a a bustling, vibrant modern city with a fascinating industrial past. You can find everything from theatre, music, dance, award-winning restaurants and stunning architecture. York, meanwhile, is a beautiful historic town, famous for its York Minister, Cathedral, city walls and winding streets. The area is the perfect spot for a holiday or day-trip, and Brickyard Fishery should be added to your itinerary!
Variety Of Fish
There is one lake, with water of 7 feet deep and plenty pegs. The lake is stocked with Bream, Carp, Tench, Roach, Rudd and even Eels! All baits are accepted but they ask visitors to use barbless hooks, and for fish not to be held in keepnets for more than 6 hours – and Carp to not be held at all.
Caravan Site
The lake is part of Brickyard Lakes caravan site, so fishing is available at a discounted rate for all residents. Otherwise, day passes are available.
Brickyard Lakes is the perfect spot for a country-retreat, allowing you to stay on-site, fish all day and not worry about getting home in the evening. Night-fishing is also permitted!
Surroundings
The park and surrounding area are incredibly peaceful, with an array of wildlife to see – these include weasels and roe deer. Migratory birds return every year to nest and raise their young, and there are 7 species of dragon fly to be seen
All the amenities you would expect of a caravan site are there – toilets, parking, disabled access and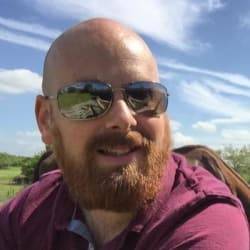 Mike has over 30 years of fishing experience in carp fishing and general coarse fishing. He is always looking for the latest fishing kit to try out and talk about and needs a bigger shed due to all the fishing tackle he owns. You can read more about him here.