A fishing hoodie can be a valuable asset for every avid carp fisherman. When the summer's gone and and a t-shirt isn't warm enough then you know its time a warm winter hoodie when you're on the water.
We are bringing you the very best carp hoodies that are on offer – blending quality, style, protection, and price. Because a carp anglers fishing tackle is not only his rod, box and all sorts of gadgets. It is also his carp clothing as he needs to look good on the bank. We will now take a look at a collection of carp hoodies.
Best Carp Hoodies
1. Trakker Earth Carp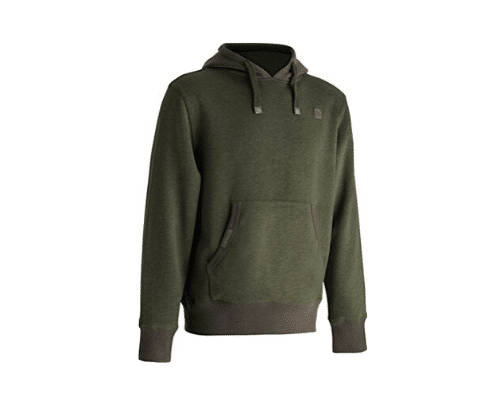 Successfully blending purpose and style from Trakker is a great hoodie. Coming in a typical army green colour, the hoodie has some stylish and functional finishings. The hood has drawstrings, while the sleeves are tapered.
There is a large double front pocket/hand warmer – perfect for the chilly days or some extra storage. The space is good for your phone or anything similar. You can pair this with the Trakker Earth Joggers in the same colour, combining the two into a single set which is warm, functional, and quite stylish.

2. Kombat UK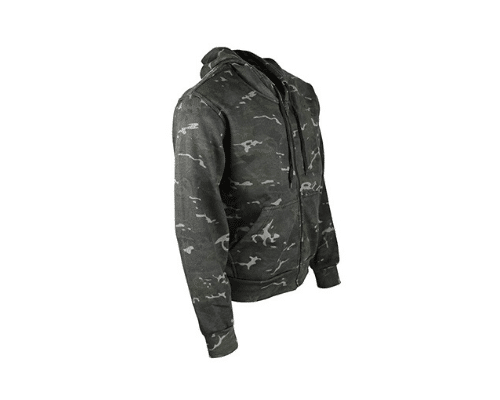 Camo and fishing really go hand in hand. Granted, you won't have to hide yourself, but blending in with your surroundings can come in handy. That's why the Kombat hoodies are perfect for fishing.
These 300g hoddies are sporting a large, full-length zip across the front, with two large pockets at either side. The zip makes it possible to wear it a bit lighter, as an early autumn "jacket", and that makes it great for the long days on the lake. The material is half polyester and half cotton, perfectly combining elasticity and warmth.

3. Fox Chunk Camo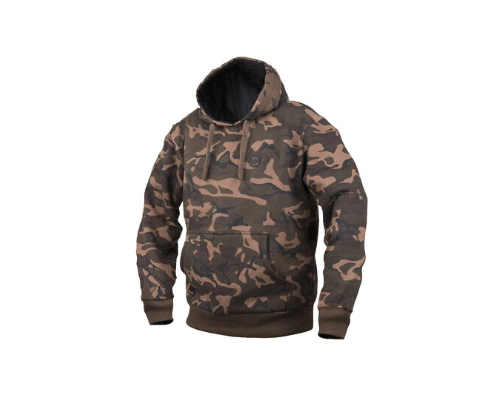 Just like the name suggests, the Fox Chunk is a really chunky and thick piece of carp clothing. This camouflaged hoodie is specially designed for cold weather and angling, protecting the wearer from the elements with great success.
At the front is a large single pocket and hand warmer, and the hood is draw strung. With good insulation and double, thick padding, with the Fox Chunk, you can get out on those cold days and fish without worry. And with all the positive reviews, you can be certain that it lives up to the reputation.

4. TACVASEN Military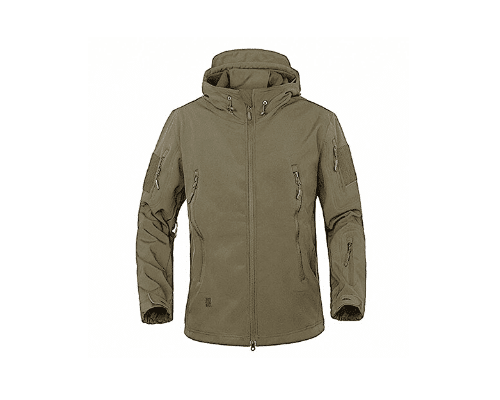 This jacket from Tacvasen is much more than just a fishing hoodie. Durable, modern, and above all – weatherproof, this military-style jacket offers a great balance between protection and functionality. Being windproof and waterproof, this hooded jacket perfectly caters for bad and cold weather.
Inside it is lined with warm fleece, and it has a ton of pockets both outside and in. This is a real outdoorsman's jacket, and as such perfectly fits into the wardrobe of carp anglers. If you are a fan of autumn angling but dread the infamous English drizzle, then this is the jacket for you!

5. HotScamp MTFBWY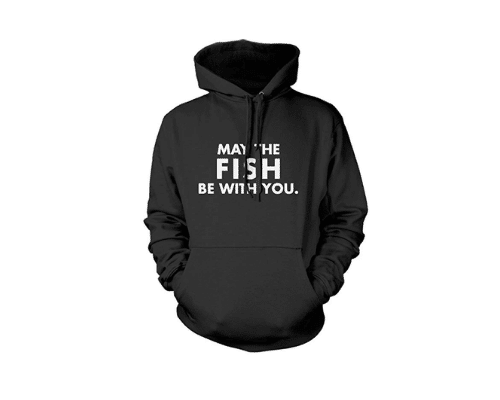 Coming in plenty of different colours and stamped with a trademark goofy slogan, these HotScamp hoodies are the bargain deal, and have a very light price tag. But even so, their quality is commendable and will be a great piece of carp fishing clothing for the rainy days.
A super large front pocket and hand warmer ensure good storage for your tidbits, and the 80% cotton, 20% poly mix will provide durable for a long time.

6. Jack Pyke Fieldman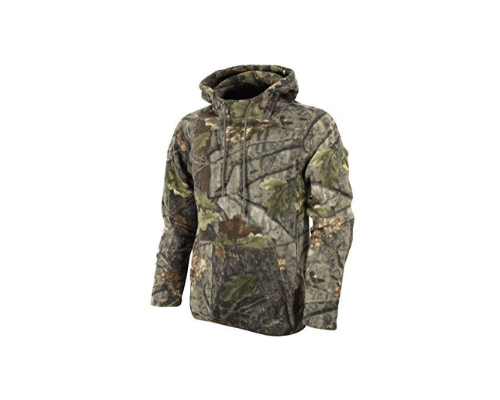 The Fieldman from Jack Pyke is THE ultimate camo winter hoodie. Just look at that camouflage pattern. Made from 250g polyester fleece, this warm and comfortable top is the perfect choice for keeping cold weather at bay.
At the front is a perfectly designed "kangaroo" pouch and hand warmer. The waistband is elastic and ensures a tight fit. A great design for fishing, outdoors, camping, and woods, it is designed to keep you warm, and that is exactly what the countless positive reviews are confirming.

7. Fox International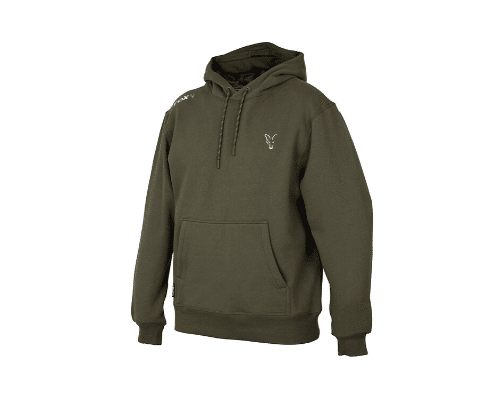 Fox International is a brand loved by carp anglers and they deliver a great quality modern hoodie that deservedly takes its place in the market. A smooth army green colour and a few peculiar design elements quickly draw the eye.
The pouch at the front is included here as well, and the hood itself is lined with a protective mesh material to prevent sweating. Elasticized sleeves and waist adapt easily to your body shape. And best of all, it goes well with all other clothing in this Fox International line. And all that at an affordable price.

8. Avid Carp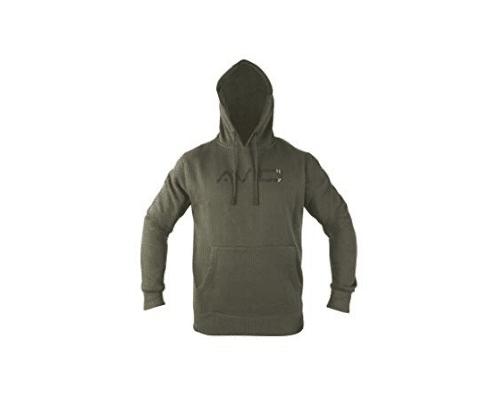 Avid is a trusted brand that ventures to deliver an appropriate outdoors and carp hoodie which interestingly comes close to a sport design. Of course, the needed elements are all there – drawstring hood, big front pouch, and elastic sleeves. A modern take on the hood, it makes it slightly angled and a little shallower, but nonetheless protective.
The hoodie is made into a tight fit, so all you fit lads might want to try it out. But either way, it makes for a good and affordable choice.

9. Korda Hoody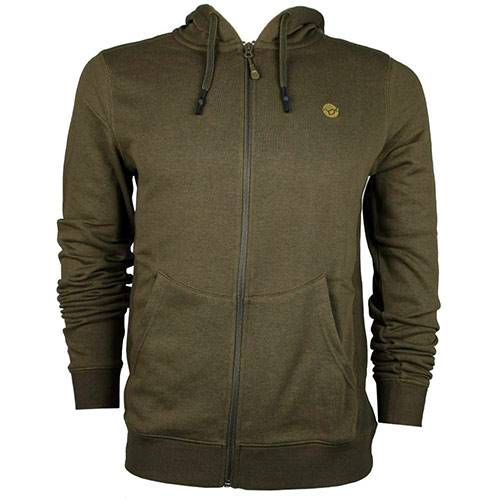 We are big fans of Korda here at Carpnbait as they really are one of the best carp companies out there. I really like this Korda hoodie as it has a zip up the middle which means you can easily unzip it if you are getting too hot. Being a carp angler in the UK means you can never second guess the weather.

10. Nash Green Hoody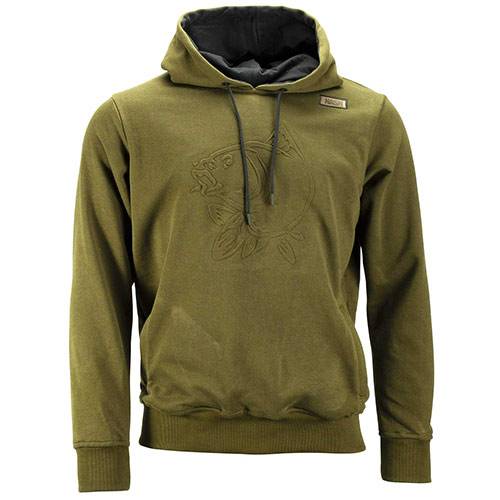 I love how subtle the logo is on this hoodie and it's probably my favourite of all the carp hoodies on the list. Nash are well known and respected amongst carp anglers.

Final Thoughts
So there you have it, that's our top 10 carpy clothing hoodies perfect for the trendy anglers who like to look good on the bank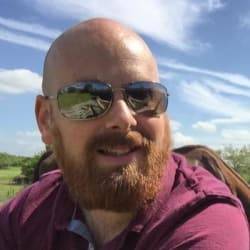 Mike has over 30 years of fishing experience in carp fishing and general coarse fishing. He is always looking for the latest fishing kit to try out and talk about and needs a bigger shed due to all the fishing tackle he owns. You can read more about him here.