What do you use even more than your rod and reel? That's right. Your seatbox. The best seatboxes allow the angler to sit in comfort and be really organised, making the chances of success much more likely. In this article, we'll look at 8 of the best fishing seatboxes and offer some practical guidance on features to look out for. Are you sitting comfortably? Well, let's begin.
Best Value Fishing Seatbox
Expect to pay: £290
Colour: Black/lime green
Leg Width: 25mm
Modular: Yes
Let's start strong with the Matrix F25 seatbox. If you want good value and a really good pole fishing seatbox then this makes for an ideal choice.
This pole seatbox is lightweight, but the sturdy aluminium H-frame will give you rock-solid stability. This is only further enhanced by the adjustable round legs and swivelling mud feet. To make sure you are sat exactly level Matrix have been kind enough to include an integrated spirit level.
Comfort is important, the MK2 fishing pole seatbox features a well-padded pole seat cushion. An adjustable non-slip footplate will allow you to optimise your seating position.
In addition to all of the above, it is highly adaptable so that match anglers can add or remove the side drawer unit from the basic unit to suit your fishing style.
This is on budget to be one of the best fishing seatboxes, offering great value at a relatively low price point.
It looks even better in real life. See it here.
Best Professional Fishing Seatbox Setup
Expect to pay: £680
Colour: Black
Leg Width: 36mm
Modular: Yes
If you liked our first suggestion then you are going to love our second. This is like the Matrix F25, but a beefed-up version.
The one-piece aluminium tube design is rock solid. It is supplemented by non-slip 36mm legs, each of which can be adjusted to suit any terrain. Substantial mud feet will stop you sinking in soft ground.
The threaded caps on all legs unscrew to allow the angler to attach accessories with standard screw mounts.
The underframe stacker unit will allow you to add draws, perfect for getting organised before you start your session.
As premium fishing seatboxes go, this is one of the best. It is adaptable and would be a great choice for the serious match angler. See how great it is here.
Best Low Profile Seatbox
Expect to pay: £680
Colour: Black
Leg Width: 36mm
Modular: Yes
This Matrix box is practically identical to our previous suggestion. The only main difference being the colour.
Lime green is eye-catching, but if you prefer to keep a lower profile and go full-on 'stealth' mode you might want something a little darker.
If this is the case and you loved all of the features of the Matrix XR36 pro lime fishing box, then this is a great alternative.
Best Quality Seatbox for Fishing
Expect to pay: £599
Colour: Black
Leg Width: 30mm
Modular: Yes
If you want something built in the UK and with a serious wow factor then this could be the best box for you. The Z style aluminium frame gives great strength whilst saving weight.
Arrange this fishing box your way with stackable draws and trays, which feature a unique rubber seal system to ensure a perfect fit every time.
The legs system has 30mm diameter legs and they are fully extending, so you'll be able to tweak the position of the box to your liking and have ample room to fit other bars and accessories, of which there are plenty available.
Other neat features to note are the sliding footplate and unique QRS hand wheels which can be rotated out of the way to save space.
This isn't for the faint-hearted, but if you are serious about your fishing and want to invest in something truly professional in looks and design, this is a worthy contender.
Best Seatbox for Storage
Expect to pay: £395
Colour: Black
Leg Width: 30mm
Modular: No
If you are a regular reader of our site, you'll know that we hold Preston Innovations in very high regard. This high-quality fishing seatbox is a prime example of why.
It's absolutely rock solid, in performance and looks.
The padded pole seat unit on this box should leave you sitting comfortably all day. The size of the box has also been increased to store larger items such as reels. This box is unique in that it is not modular, the 'box' is one piece, however, due to its size, it offers adequate storage.
The side drawer unit is neatly divided into different partitions, so you can stay organised throughout the day.
Maglock clips will keep all of the draws and trays secure when you are transporting the box down to the swim.
Comfort is really important, thankfully the locking footplate can be adjusted in seconds allowing you to get nice and settled.
This is a mid-priced box that will suit intermediate anglers or beginners looking to upgrade.
Its got plenty of room, Here is the entire seatbox explained.
Best Value Fishing Seatbox
Expect to pay: £350
Colour: Black
Leg Width: 30mm
Modular: Yes
Sometimes you want a quality product at an affordable price. This is it.
The H30 competition box is perfectly suited to the intermediate angler looking to up their game. It has many similar features to the more expensive Elite unit mentioned in our fishing seatbox review above. It has an aluminium frame, which reduces weight and offers excellent corrosion resistance.
As with our previous suggestion, it is modular and compatible with the QRS range of accessories, meaning you can upgrade it as you progress in skill and requirements.
As with all of our fishing seatboxes it is fully adjustable to ensure comfort.
Deep draw units and a large box will enable you to store most fishing tackle items you will need for a serious session.
The seatbox comes with a padded shoulder strap making it easy to carry down to the swim.
See more about this fishing seatbox in this video
Best All Round Fishing Seatbox
Expect to pay: £599
Colour: Black/Orange
Leg Width: 36mm
Modular: Yes
No products found.
There's nothing nice than fishing gear that works and is good looking. This fishing seatbox is a prime example.
Whilst the orange and black are eye-catching, the design on this box isn't just for show, the draws are colour coded, this makes it easy to remember where you have put various essentials. They are made of steel, offering long life and durability.
A patented open leg system will allow you to make quick adjustments on the go without needing to move the box.
The front two legs feature an open cap system, this will allow you to put buzz bars, rod holders or any other accessory as you see fit.
There is also a sliding non-slip footplate. The height of this can be tailored to precision.
If you want to see just how good looking this seatbox is, have a watch of this video rundown.
Best lightweight Fishing Seatbox
Expect to pay: £329
Colour: Black/White
Diameter legs: 25mm
Modular: Yes
No products found.
This box looks super futuristic and has the performance to match. It is minimalist in form and light, for those of you with a long walk down to the swim, it would be great.
As with most of our models, this fishing box has a sliding footplate with a purpose-built mount to attach a keepnet. Adjustable 25mm can be individually tweaked to get a comfy position.
Large adjustable mud feet ensure you keep an even keel on any terrain.
This isn't the highest rated in terms of technology, but for a mid-priced, lightweight offering it could be ideal.
Buyers Guide
When you invest in the best seatbox you can, you want it to last a while. Not just in terms of quality but suitability. If you outgrow it or it isn't fit for the purpose you bought it for then it will be a waste of money… and fishing enjoyment. It pays to think about what you want to get out of a box for fishing. In this guide, we are going to look at some areas that you will want to consider:
Fishing Seatbox Weight
Now, it may be obvious, but you may be wondering why weight is so important? You are just going to be sitting on your seat box, so what's the big deal?
Well, you do have to get it down to the swim first. We don't know about you, but our ideal start to a day of fishing isn't feeling like we have run a marathon. The ideal weight for a box should be somewhere in the region of 10-20kg. Don't forget all of your fishing tackle that goes inside the box may add up to a fair bit, so by choosing the lightest fishing box you are minimising any further weight that you have to carry.
Leg Size and Diameter
The size of the legs. We mean this in two ways.
Firstly the height of the legs. The best fishing seatboxes should give you ample room to adjust the height that you want to sit. Two low down and you won't' be comfortable. Too high and you'll be constantly stooping to pick up your rod, or bait, or any other gear. This is a sure-fire way to end up with a bad back, which is the opposite of what we want to achieve.
When discussing legs, we also need to think about the diameter of the legs. Thicker legs offer more stability, which is precisely what you need in a fishing seat box. Whilst talking about diameter, we also need to discuss accessories.
Most multi-legged fishing seatboxes come with the optional extra of being able to clip and screw extra things to the seat box frame. Things such as rod rests, bait trays, side tables, the list is almost endless.
Make sure that the legs are the correct size for your chosen accessories. You'll find that big names like Matrix, Map and Preston Innovations offer a range of accessory kits that work perfectly with your choice of seat box.
Is your Fishing Seatbox Adjustable?
The key to getting comfortable is being able to adjust your fishing seatbox to an optimal position. There is no such thing as 'one size fits all' when it comes to fishing seatboxes. Different body shapes and sizes mean that you will need the ability to get it 'right'.
It isn't all about body shape either. It will come as no surprise to you that it's rare to find a peg that is completely on the level. Any lean, regardless of how slight, may manifest itself with a backache. You will need the means to ensure that your fishing position is perfectly level.
Adjustable legs go a long way to achieving this. You'll notice that some of our suggestions have integrated spirit levels. This may seem like overkill, but it does make a massive difference.
Setting your seatbox correctly is half of the fun. Here's a quick video on how the professionals do it.
One feature that makes seats easy to adjust are hand wheels. These are basically large screws that you turn by hand to make small adjustments on your seatbox. Generally, the bigger the better.
Modular Fishing Seatboxes
Ask 100 anglers how they set their box up, and you'll get 100 different replies. Some like to stow everything in one compartment, others prefer to have an allocated draw for every type of tackle. You'll find that the latter is more organised, and will catch more fish too! If you are looking for a great storage unit solution go for a modular box.
'Modular' means that you can add or remove compartments or add a side drawer to suit your requirements. If you need a section for ready-made rigs, then a thin draw for rigs is perfect. If you are wanting to go for a light day, where you need less tackle, having the ability to remove sections is also really useful.
Modular seat boxes tend to only work with official modules from the same manufacturer, they aren't universal, so make your choice accordingly.
When purchasing the best modular systems for fishing will include a means of locking the sections together, making it much easier to transport, and without the risk of your box coming apart and spreading gear all down the bank.
Compartments
In addition to modules, another great feature in the best fishing seat boxes is the ability to organise within each side drawer unit. You'll find that many draws are divided into sections. These are great for keeping your various floats, lines, and weights arranged neatly and to hand.
Footplate
You'll notice that our suggestions for the best fishing seat boxes all have one thing in common. A nice footplate. It may not seem like a big deal, but a footplate aids comfort and ensures that you are sitting in the correct position. It must be adjustable. Other things to look for with footplate are the ability to slide them and stow them safely away when you are not using them.
You'll see from our suggestions that non-slip footplate are the order of the day. Many have additional features too as they are in a prime location to position a keepnet.
Seat Cushions for Fishing Seat boxes
Last but by no means least. We hope this is the most obvious, but you'll be amazed at how many anglers have spent years sitting on top of a hard-plastic fishing seatbox and just assume that it's the 'norm'.
If you've set your seatbox up in the correct way you should be able to fish all day in a seated position, without getting up at all. If you haven't got a bit of padding it is going to get rather uncomfortable. Make sure you pick a fishing seatbox with a fair bit of cushioning. Your bottom will thank you for it.
Conclusion
Our list of the 8 best fishing seat boxes all has a few things in common. Aside from being comfortable, they are also extremely practical. The best fishing position is a deeply personal thing and by choosing the best seatbox for fishing, you'll be able to tweak and refine it until it is just perfect. Success in fishing relies on being comfortable and consistent. A good fishing seatbox will allow you to realise your potential.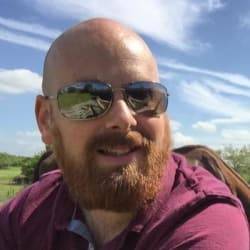 Mike has over 30 years of fishing experience in carp fishing and general coarse fishing. He is always looking for the latest fishing kit to try out and talk about and needs a bigger shed due to all the fishing tackle he owns. You can read more about him here.