Preview
Best Price
Best Choice
Title
Timber Ridge XL Folding Fishing Bed Chair, Portable Waterproof Camping Bed with Side Pocket Adjustable Backrest Non-Slip Feet, Supports 140kg Fishing Accessories, Green
NGT Specimen Fishing Camping Anglers Reclining Lightweight Bedchair with Pillow
Carp Fishing Bedchair TF GEAR Chill Out Bed Chair 3 legs with adjustable feet
Material
Polyester seating and durable steel frame with Smooth foam
Featherweight and easy to transport Luxurious padded strung mattress
Best Price
Preview
Title
Timber Ridge XL Folding Fishing Bed Chair, Portable Waterproof Camping Bed with Side Pocket Adjustable Backrest Non-Slip Feet, Supports 140kg Fishing Accessories, Green
Material
Polyester seating and durable steel frame with Smooth foam
Preview
Title
NGT Specimen Fishing Camping Anglers Reclining Lightweight Bedchair with Pillow
Best Choice
Preview
Title
Carp Fishing Bedchair TF GEAR Chill Out Bed Chair 3 legs with adjustable feet
Material
Featherweight and easy to transport Luxurious padded strung mattress
If you've ever been tired, you'll already know that things don't go well if you haven't had enough sleep. The key to getting a good rest is to choose the best bedchair sleep system that you can. In this article, we are going to show you a range of options on the bedchair market and show you what features really matter.
The Top 8 Best Carp Fishing Bedchairs
Best Budget Carp Fishing Bedchair
This first best carp bedchair on our list is affordable and comfortable. It is really well made and good quality offering a decent night's sleep at a low price point.
Six stable adjustable legs will keep the angler off the ground and they have adjustable feet to ensure that you can get comfortable on a variety of terrain.
Weighing in at just 11.6kg you'll have no problem carrying down to the swim and it folds up to 1/3 of its original size, making it easy to carry to and from the car.
The adjustable back and foam inserts will allow the angler to find an optimal position.
Extra features include a handy side sling which is useful for mobile phone storage, drinks or any other things that you might need close to hand when fishing, such as a torch.
Costs around: £90
Legs: 6
Colour: Grey and Black
Comfort: 3/5
Best Lightweight Carp Fishing Bedchair
With a weight bearing capacity of 180kg this best carp bedchair will be suitable for all carp anglers. One of the best features is the included pillow, ensuring that you don't wake up with a stiff neck.
This carp fishing bed is solidly constructed using a durable oxford fabric. It is also easy to clean.
When you are in your bivvy you will want something that isn't too bulky. This bed folds down for maximum space-saving, and is easy to transport.
Six adjustable legs will keep the bed stable even on uneven terrain and there are mud feet on the bottom of the legs. The bed is fully adjustable, this even includes the height of the bed, this is great as it will allow you to store gear under the bed. Being comfy is obviously a factor and the mattress of this bed is lined with thick sponge.
Costs around: £115
Legs: 6
Colour: Green and Black
Comfort: 3/5
A Good Carp fishing Bedchair if You Have a Bad Back
For the money this bed offers really great value and that's why its on our best carp bedchairs list. It is ergonomically designed to keep you comfortable all night long.
If you choose this bed, you'll be getting quality construction at a really low price point, it uses high quality fabric and top-grade parts to ensure that it offers a high degree of reliability.
You'll get superior comfort. The mattress is custom strung to ensure complete lumbar support. It is also really thick, which is vital for ensuring a great night's sleep. One other great benefit is that the mattress is really wide so you'll be able to turn to find your ideal sleeping position.
Transportation is important too. This bed weighs a mere 9kg, so you will be saving a considerable amount of weight on your way down to the swim. Just bring your own sleeping bag and away you go.
Costs around: £90
Legs: 6
Colour: Olive green
Comfort: 4/5
Best Budget Carp Fishing Bedchair Sleep System
Here is another quality product from Next Generation Tackle. If you are on a budget, but still want something hardwearing and of good quality, you are in the right place. This is a really great bedchair fishing sleep system.
Starting from the ground up, the large and adjustable swivel mud feet will stop you sinking, even in softer surfaces. The height is adjustable too, ensuring that you can keep your bed level even if your swim is on a slope.
We really like the quick lock reclining system. Meaning you can easily switch between sitting and lying down. During the day you will be able to have it in an upright position giving you lots of support where you need it most.
The built-in pillow will save space as you won't have to bring one separately but there is no built in sleeping bag and that's reflected in the price tag.
When it comes to weight, this is one of the best carp bedchairs. It weighs just 8 kg!
And don't worry about comfort. The thick and sturdy mattress will keep you as snug as a bug.
Costs around: £100
Legs: 6
Colour: Dark Green
Comfort:4/5
Best Carp Fishing Sleeping Bag and Bedchair Combo
Let's get into some serious Carp bedchairs! If you are willing to spend a little extra you can expect to get upgraded comfort.
This bedchair sleep system offers a quality night sleep far in excess of its price point.
For starters it comes with a 5 seasons sleeping bag included. You'll be able to keep warm regardless of the weather. The duvet is also fleece lined, which is kind to your skin and improves warmth.
Why?
The mattress features a customisable lumbar adjustment meaning you can alter the mattress to fit your exact requirements.
Double folded hinges allow you to fold and carry the bed with relative ease. And six solid steel reinforced mud feet will give it a stable stance on most terrain.
Costs around: £270
Legs: 6
Colour: Olive
Comfort:5/5
Best All Weather Bedchair Sleep System for Fishing
With a premium price tag comes premium comfort. If you are looking for one of the warmest carp bedchairs then you have found it.
What makes this so great?
Well, this bedchair offers superior warmth. However, you can alter the level of insulation depending on the conditions, so you don't need to bake on those warm summer nights. In fact, it offers the option of 7 different configurations, ideal for all conditions. A fleece-lined top cover and peach skin mattress lining will ensure that you are drifting off in no time. Even though I guess it is an integrated sleeping bag it feels more premium than that.
We really like the adjustable 8 leg design. You can adjust the height of each leg individually meaning ensuring excellent stability. When paired with the substantial foam mattress you have got leading comfort from this fishing sleep system.
It is super convenient too. You can leave all blankets and covers attached and at the flick of a catch fold the bed up to be easily transported as is.
Costs around: £400
Legs: 8
Colour: Green
Comfort: 5/5
Best Intermediate Lightweight Bedchair for Fishing
This bedchair is really easy to clean as it has a nylon coated mattress. Speaking of the mattress it offers great comfort as it is really wide.
Other things which will make you super comfortable are the incorporated pillow system.
Transportation can often be a bit of a hassle when carrying carp fishing sleep systems, however, as this weighs just 9.7kg you'll have no problem manhandling it into your bivvy.
One feature that you should always look out for is lots of adjustable legs, this fishing bed has 8 of them and they are all fully adjustable. On the bottom of them are mud feet to stop you sinking.
There is no integrated sleeping bag with this bedchair.
Costs around: £100
Legs: 8
Colour: Green and Tan
Comfort: 3/5
Best Premium Bedchair Sleep System for Carp Fishing
The Nash Indulgence might be the Rolls Royce of fishing beds is up there was one of the best carp bedchairs. It is one of the best bedchair sleep systems we have seen. It is an all in one with an integrated sleeping bag. Choose this and chances are you will never want or need another. This bedchair system is absolutely packed with cool features.
Warmth and comfort are important when you are pursuing a good night's sleep. This sleep system for fishing includes body baffles which trap heat and keep you really toasty. The lumbar support under the mattress will allow you to tailor your level of comfort.
All items of the bedchair are removable and fully washable with special quick-release toggles.
The thick duvet is lined with non-slip nylon allowing you to move within the bed without snagging or discomfort.
There are valuables pockets located on the side of the sleep system which is really great if you have anything that you want to leave lying close to hand whilst you rest.
A nice extra feature that we are a fan of is also a detachable USB power pack which can be used for charging phones or even plugging in a night light.
Stability is important. This bed is rock solid and features a unique 'one-touch' adjustable leg system.
The Nash Indulgence bedchair is custom-built for fishing. One really great feature that you don't always see is that it has got crash zips. Allowing you to throw off your sleeping bag and spring out into the night as soon as you hear your bite alarm.
Costs around: £420
Legs: 8
Colour: Tan/Green
Comfort:5/5
Buying Guide
Sleep is important. To be successful in your angling you have to be alert and well-rested. Choosing the best bedchair fishing sleep system can be a little tricky. We have assembled a list of things that you may want to consider when you invest such as memory foam mattress or one that's suitable for all seasons.
Size of Fishing Bedchair
This will normally be dictated by two things. The first is the size of your bivvy or day shelter. If you find that all of the room in your bivvy is occupied by the fishing bedchair then you will have storage trouble elsewhere.
The second thing to think about when deciding what fishing bed chair, you need is how big you are. Pick one that will easily accommodate your body size. If you go too small, you may end up cramped, leading to a bad night's sleep and a poor days fishing.
Shape of Fishing Bedchair
The best bedchairs for fishing are normally an oval shape. Whilst you may not realise it, this gives you a little bit more room. Aside from the fact that this will give you a better night's sleep you will probably find that a bedchair with curved sides fits into your bivvy more neatly, which will actually free up space for the rest of your tackle.
More space and a better night's sleep? That sounds like an overall win to us.
Fishing bed chair weight
If your bed chair is too heavy, then you'll be ready to use it by the time you have got down to the swim. Pick something that is relatively light and portable. If you can find a good compromise between the comfort factor and weight then you'll have a better experience.
Number of Adjustable Legs
As a bare minimum, we would suggest going for a fishing bedchair with 6 legs. By choosing this number you can be reasonably assured of good stability.
Whilst we are on the subject of legs keep a lookout for these extra features. Adjustable legs are particularly useful. They allow you to sleep in a level position. Even the slightest incline can lead to discomfort.
Another great feature on bedchair sleep systems is wide adjustable feet. They will stop you sinking into the mud overnight and waking up on a slant.
Insulation
Generally it is better to be too warm than too cold, so if in doubt go for thicker insulation where possible. Other things which will transform your experience are fleece linings, and soft touch mattress covers. Peach skin finishes are really cosy and nice.
Occasionally you may see bedchairs rated in terms of seasons. As a general guide the more seasons the more versatile your sleep system will be. Many of the bed sleep systems for fishing offer removable layers so that you can alter the level of warmth depending on the ambient conditions.
4 Season – If you are wondering what a 4 season sleeping bag is then its quite simple. A 4 season bag simply means its suitable for spring, summer, autumn and winter!
Extra Features
Budget aside many of the best bedchair sleep systems will have a few little extras that will make your experience great. Keep an eye out for things like storage pockets. It's great to know your most prized possessions are close to hand in the middle of the night.
Other things to look for are charging systems for phones and peripherals. They make your bed chair feel like home from home.
Remember that you are there to fish as well as sleep. For bedchair sleep systems that include sleeping bags, look for things like crash zips. These will allow you to spring up out of bed at a moment's notice if you have a bite!
FAQ
How many legs are on the best bedchair sleep systems?
As a general rule the more legs that you have on your carp fishing bedchair, the better. As we suggested, six should be the absolute minimum. Eight legs are even better. The more legs that you have the more stable and supportive your bed will be, meaning the better the quality of your sleep.
What is the lightest fishing bed chair?
From our line up the Timber ridge fishing bed chair is really light. But that said it depends on how much insulation you are going to be needing, which depends entirely on when and where you like to fish.
What is the best carp fishing bed chair?
For the money we would have to go with either the Nash indulgence or the JRC extreme. Both offer superior comfort and warmth which is exactly what you are looking for in the best bedchairs for fishing.
What shape of fishing bedchair is the best?
An oval Bedchair is what you need if you can find it. It will give you more room to sleep in and you'll probably find that you can stow it away much easier inside your bivvy.
Will I need a pillow and blankets for my fishing bedchair?
Depending on the model you choose you might, or you might not. Most of our suggestions include an integrated pillow, and some come with their own sleeping bag included. We would recommend getting a waterproof bedchair cover. The last thing you want is a wet bed.
Conclusion
A good day follows a good night's sleep. It really is that simple. With the best Carp fishing bedchairs you will have enough room to move around and it should be strong and stable enough to keep you comfortable. Extra insulation and padding are never a bad thing either. Provided you can get reasonably comfy you will be able to relax, and the only thing waking you up will be a huge carp tearing line off your baitrunner.
If you are after the best carp bedchair for a bad back then we also have an article on that.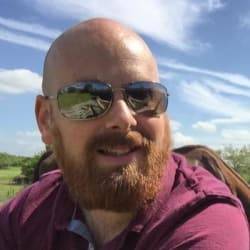 Mike has over 30 years of fishing experience in carp fishing and general coarse fishing. He is always looking for the latest fishing kit to try out and talk about and needs a bigger shed due to all the fishing tackle he owns. You can read more about him here.