The angler of today is far from the old school angler of the past. Today fishermen are modernized, with plenty of useful fishing tackle at their disposal, plenty of quality equipment that will help them bag that catch of a lifetime. And in our latest article, we will show you the piece of equipment that is perhaps the most important of all – a portable power pack.
In carp fishing, the ability to keep all your various gadgets running at all times is very important. Smartphones quickly charge out, laptops too, tablets, torches, and various electronics. And with these fishing power packs, you can make sure that a power supply is always near at hand. Not all venues have the option of a charger, so having one of your own is really an advantage.
So with these tools, you don't have to worry anymore. Recharge your phone on the go, power up a laptop for some lakeside fun, or enjoy a spectacular night fishing experience with plenty of light. There is a ton of uses for these packs, and that's where the secret lies. Join us and discover your own best power pack for fishing.
Best Sellers
Fishing Power Packs (Our Choices)
1. Ridgemonkey C-Smart Powerpack 77850 mAH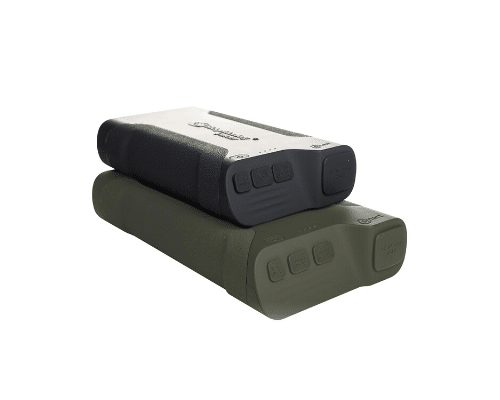 Ridgemonkey remains one of the most popular brands in the market, and all due to the sheer quality of their products. This C-Smart power pack is one of two variations of this model and comes in two versions – a 42,150 mAH, and a larger 77,850 mAH. Both variants provide great service time and can be an invaluable addition for a fishing trip – especially over weekends. and can help charge essentials like your bivvy light. You can expect your power pack to last for approximately 17 iPhone chargings for the smaller ones, and up to 30 for the big one. These can also fully charge a laptop in just 2 hours.
The C Smart Ridgemonkey boasts a very small size, and it also has a variety of different outlets, including a USB and a DC port. Certainly one of the key power packs on the market now. Worth it.
2. ALLPOWERS Portable Solar Generator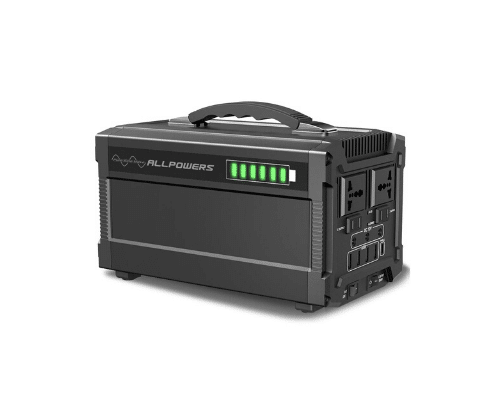 This solar-powered portable generator is a multifunctional tool that can make a really huge difference for your next angling or camping trip. Consider that you are taking a long weekend off-grid with plans to fish in nature – a portable generator such as this one can make that journey pretty comfortable.
Charged with a solar panel, this generator can easily charge and run your lights, a laptop, mini-fridge, and of course your smartphones, ipads and similar electronics. The generator has a variety of outputs to use, from AC input to USB outputs, DC, and Type C outputs. Not too bulky, this portable generator fits easily into your car and can be carried along to your bivvy, swim, or camping place. A source of power at your fingertips – enough to change your angling experience!
3. GIARIDE Portable Generator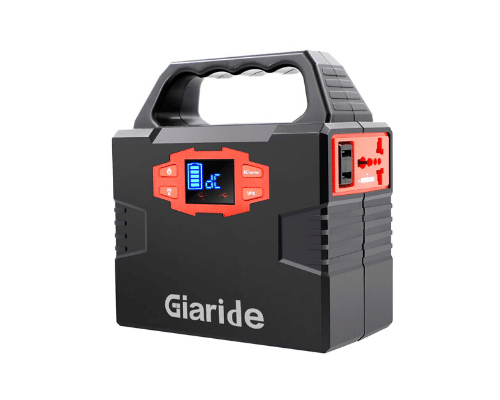 A handheld, small-sized portable generator, Giaride really packs a punch. This smart and innovative design offers a lot of functionality, and it is also solar-powered. It has a power of 40800 mAH and lithium polymer batteries, and comes equipped with enough outputs – 3 x 12V or 15A DC, 5V or 3A USB, and 110V AC outputs.
It can easily take care of charging your iPhone, other smartphones, laptop, tablet, lights and reflectors, and anything else you might bring with you when you go angling. Perfect for night fishing due to a backlit LED screen that clearly shows you the power levels and other info.
Giaride has a quite small size, measuring only 16 by 8 by 17 centimetres, and weighing 1.5 kilos. You can carry it about with no issue whatsoever. A good option if you're looking for something sleek and lightweight – but still powerful enough to power your carp fishing gadgets.
4. UGREEN Portable Charger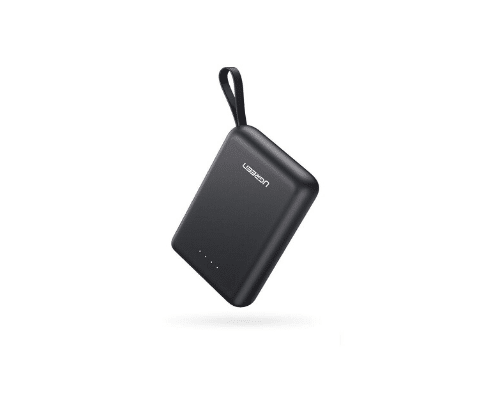 Considering its size, the UGreen portable charger is really a surprising little device. Weighing no more than 185 grams and no larger than a credit card, this charger can fit into your pocket, but the roles it performs are enormous. This charger has plenty of outputs, including 1 Type C, 1 Micro USB, and 2 regular USB ports. It takes 5 hours to charge, and afterwards, you can actually charge 2 separate devices at the same time.
For example, you can charge your iPhone 8 a total of 4 times, an iPhone 11 2.3 times, and a Samsung S10 2 times. It also works well for tablets. It has a power of 10000 mAH. A perfect, pocket-sized addition to your kit, this powerful device can charge your smartphone anytime – anywhere. No more thinking about finding a power outlet – with UGreen it will be right there in your pocket.
Final Thoughts
Power packs are very multi-functional and can be applied to all situations. For carp anglers, a portable power source can really be a game-changer. For night fishing it can provide plenty of power to run your lights and gadgets, and during the day it is invaluable for all other tools.
But the situation in which a power pack shines is weekend fishing. Whenever you decide to head out and camp by the water, set up a bivvy and spend a long weekend in nature, angling, a portable power source will be a lifesaver. Stay in touch by charging your smartphone, a radio, lights, or a small fridge.
You name it – you can power it! And with our latest guide, we hope to have helped you to discover the best fishing power pack. It's a tight race, for sure!