What's worse than being cold when fishing? Being cold AND wet when fishing. Aside from increasing your angling pleasure, the simple fact is that if you are able to fish for longer you are more likely to catch more. Pulling an all nighter is a real treat, but you'll want to remember your evening for all the right reasons, being chilled and soaked to the bone shouldn't be one of them.
Maybe you are the type of angler who wants to be a bit mobile so don't believe in setting up a bivvy. By making your bedchair waterproof you are adding an extra layer of comfort against the elements. Even if you are not a hardcore enthusiast, rain is not the only reason your bed and bag might get wet. If you've braved the night, often a layer of dew can settle on all flat surfaces in the morning, including you and your bedchair. By adding a waterproof bedchair cover, you can ensure that you stay as snug and ready to keep on catching.
The best waterproof bedchair cover should easily accommodate both you and any bedding underneath. It should also be breathable, so as to prevent moisture build-up from within. It should be easy to store and carry. Our list below should keep you covered:
Best Waterproof Bedchair Covers
Wipe clean nylon
Accommodates most bedchairs
With an elasticated foot end, this cover will fit snugly to either square or oval bedchairs. The material used not only keeps out the damp, but the wind too, keeping you nice and warm. Due to the easy clean nature of the cover, you can feel free to sit on it during the course of your session as it is easy to clean. The cover comes with a compact and waterproof stuff-sack, so you can rest safe in the knowledge that when you come to get it out, it will be dry and ready to use.
Hollowfibre insulation
Oval design
Whilst we wouldn't recommend this for square beds, this is the best waterproof bedchair cover if you have an oval carp fishing bed. It has taped seams to ensure that no annoying drips can make their way in. The bed cover is stuffed with hollowfibre insulation, trapping a warm layer of air around you, nice and toasty! You needn't fear it coming off either, the foot is elasticated, ensuring a snug fit.
Multi-purpose covering
Extra features
This handy waterproof bedchair cover serves more than one purpose. In the warmer months you can use it 'as is' as a lightweight, yet warm blanket. In the colder months use it as a supplementary waterproof cover for your sleeping bag. It fits both oval and square bed shapes and is pretty roomy. The soft interior finish feels super comfortable on the skin, so no itches. Speaking of itches, hidden inside the hood is a mosquito net, which covers the head hole, useful if it's not just the fish that are biting.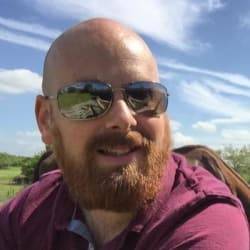 Mike has over 30 years of fishing experience in carp fishing and general coarse fishing. He is always looking for the latest fishing kit to try out and talk about and needs a bigger shed due to all the fishing tackle he owns. You can read more about him here.