Some of us enjoy a challenge when angling, and some of us prefer the simpler life. Weed in your swim can be a real pain, not only does it make reaching the fish more difficult, but often, if you haven't been able to manoeuvre your catch successfully, you can end up snagged, losing the fish. Aside from disappointment, nobody likes to think of their catch permanently tethered to some underwater obstacle.
Fortunately help is at hand, quite literally. With a bit of anticipation and effort, by using a fishing weed cutter you can make a clear patch in your swim, or alternatively get rid of bits that you know may very well present a problem in the future. You'll want a weed cutter that is easy to get out into the area you need to clear, and also easy to bring back in. Ideally it must be easy to keep clean, and durable enough to last as it will be performing pretty heavy duty work. We have made a list of tools that make the cut, the only snag will be choosing which is the best fishing weed cutter for you.
Fishing Weed Cutter Choices
Double bladed
Universal fitting
If you are looking for a fishing pole weed cutter, then this is ideal. It has a universal screw mounting that will attach to most bank sticks and assorted accessory poles. Due to its double bladed design you can clear a fairly large area really quickly. Just attach the blade to your pole of choice, reach out and pull back in.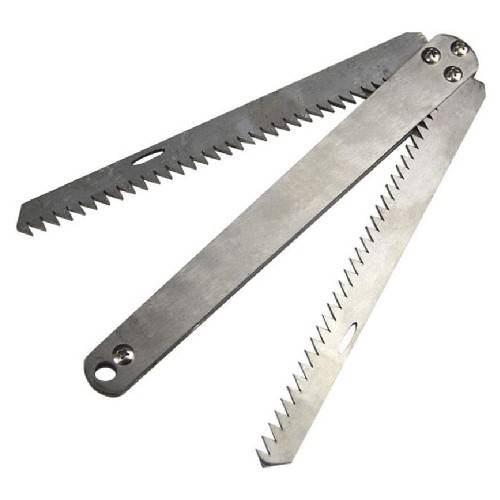 Anti-rust finish
Double serrated edge
Compact design
If a fishing pole weed cutter doesn't quite have the reach you are looking for than why not throw out your fishing weed cutter instead? This weed cutter folds out into a 'T' shape. You tie the base of the cutter to a rope or thick chord and throw it into the area you are looking to clear, pull it back in, job done! The double serrated blades will make light work of most underwater foliage. This weed remover folds down flat thus saving valuable space.
pole mountable
Solid and sturdy construction
Once you've attached this to your accessory pole you might look a bit like the grim reaper, but that's because it is literally an underwater scythe. Just like a scythe, there isn't too much technology here, but the simplest solutions are often the best. With no moving parts and being impervious to rust, this fishing weed cutter should be the only one you'll ever need.
4 cutting edges
Heavy duty
Folding Design
This fishing weed cutter is basically a grappling hook with sharp edges, and works in much the same way. Lob the cutter out where the weed is densest and bring it back in, repeat until your swim is clear. It comes supplied with a durable chord and a handy winding bobbin. The blades fold down into the centre, so whilst you can pull in a large amount of 'salad', it actually occupies very little space when not in use.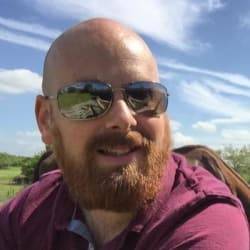 Mike has over 30 years of fishing experience in carp fishing and general coarse fishing. He is always looking for the latest fishing kit to try out and talk about and needs a bigger shed due to all the fishing tackle he owns. You can read more about him here.