"It was THIS big!" you protest holding your arms wide, yet your mates remain unimpressed. We all know the only way you are going to secure bragging rights is if you've got a picture, and if your angling buddies are particularly sceptical it will need you and the fish in it at the same time. Without a tripod, this can present a dilemma. Fortunately, you can now go hands-free without a tripod by using a camera bank stick adapter.
The best camera bank stick adaptor should have a few key features. Firstly, it needs to fit to both your bank stick and to your camera. Secondly, it should be strong enough to hold your camera, the only thing going into the water should be the fish you have just caught, not your brand new iPhone. Finally, you want the ability to easily and quickly manoeuvre the camera, in order to get the perfect shot. We've assembled a list of the best fishing bank stick adapters so you can pick one up in a flash.
Recommended Bank Stick Adapters
Male threaded screw adapter by Mudder
¼ inch to ¼ inch and 3/8 inch male screw
Simple design
If you are looking for something simple that you can easily store in your pocket then this bank stick camera mount might be ideal. It won't win any prizes for technical innovation but it represents a quick and easy solution as to how to mount your camera on a bank stick. It is fixed in position but with two varying sized threads, it will fit a range of accessories including cameras, lights and screens.
Muscccm Camera Screw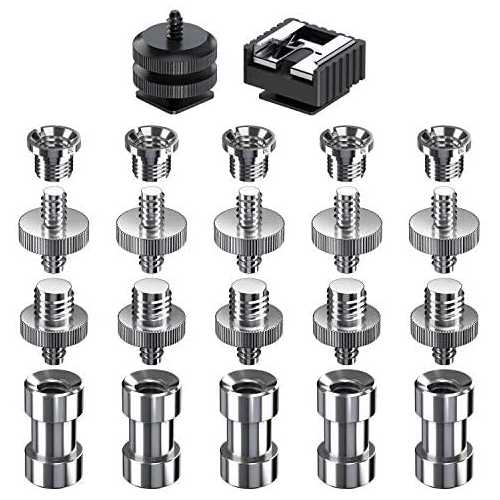 ¼ inch to ¼ inch and 3/8 inch (male and female)
22 piece set and hot shoe mount
Not sure if your camera will fit? Or have more camera accessories than you do rigs? If so then this set could be right up your street. With 22 pieces which include camera mounting screws that are combinable and interchangeable, there is a high likelihood that you'll be covered. With a hot shoe included, you can even mount and power a flash to make sure that both you and your catch look perfect. Again, with this set, you get one angle and one angle only, but it is pretty easy to reposition your bank stick.
Action Camera Accessories Mount Set by TekCam
Suited to most action cameras or a custom phone holder
Durable black plastic
If you are someone who takes pictures or video regularly you will more than likely have heard of GoPro. This bank stick adapter is custom built to accommodate action style cameras. However, if you haven't invested in a mega-expensive camera don't worry as phone mounts are also available (sold separately). The black plastic means that it won't get rusty or corrode when wet. You can also change camera angles with this handy mount so whether you want to be seated or standing, you can easily reposition the camera to capture your best side.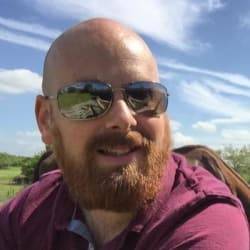 Mike has over 30 years of fishing experience in carp fishing and general coarse fishing. He is always looking for the latest fishing kit to try out and talk about and needs a bigger shed due to all the fishing tackle he owns. You can read more about him here.