Unless you are a fair-weather fisherman, chances are you are going to be out in the cold and wet. Ever tried to tie a knot with freezing cold hands? Inclement weather aside sometimes you want to be able to easily consistently make neat loops for tying up hair rigs or hook lengths. As you'll know in carp fishing presentation is everything, so why not make you terminal tackle as neat as possible?
There isn't much advanced technology in loop tyers, but what you will want is something that will stay free of corrosion and is easy to use. We've assembled a list of the best fishing loop tyers so you don't end up in knots.
Fishing Loop Tyer Choices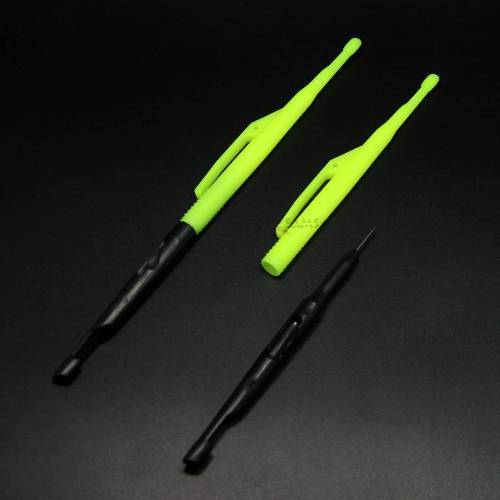 Green and black plastic
Multi-purpose
When you can combine several handy tools in one you save space and make life so much more convenient. Sam's fishing has given us a tool that is three-in-one. This fishing line loop tyer is about the size of a pen, so is easy to transport and store in a pocket or side tray. Aside from tying loops it also features a disgorger making unhooking easy, and a hair rig needle. It's effectively a one stop shop if you are wanting to set a rig up on the bank. The bright green colour ensures that it is easy to spot amongst your other bits and bobs.
Corrosion free plastic
Ergonomic design
Ok, so it's no frills. But sometimes the simplest solutions are the best. Another multi-purpose fishing line loop tyer, this set also features a disgorger. You get two in a pack so if one goes 'missing' you will have another one on hand. There's not a lot of 'tech' here, but that means that there is less chance of something breaking or letting you down.
Multi piece set
3 x 3 pieces
If you are an angler that is constantly misplacing everything (like us) then you probably want a few spares, fortunately with this set that is exactly what you get. Included in one pack is 3 disgorgers, 3 fishing line loop tyers and 3 hook knot tyers. The disgorgers and loop tyers are identical to our Tonewan set above. The hook knot tyer is made of durable metal, and once you have learned how to use it, you'll save loads of time. They are especially good for tying on eyeless hooks.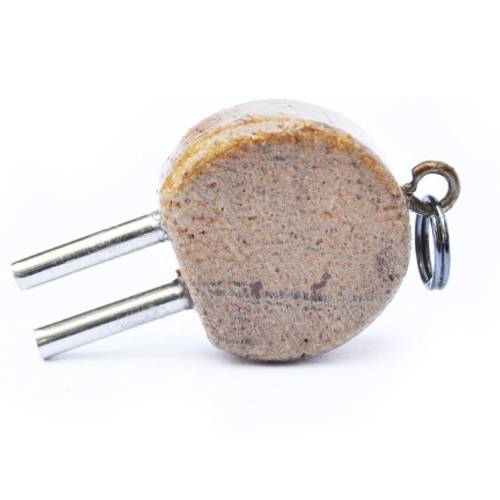 Handmade in the UK
Environmentally friendly
Sometimes you just want some solid, homemade quality. This fishing loop tyer is handmade and individually produced. It features a hand stainless steel ring, ideal for attaching to a keyring or chord. The body is made of wood and the loop posts are made of stainless steel. It will create consistent loops of around 1cm. The product is handmade in the UK, so if you want to support a local business this could be the fishing line loop tyer for you.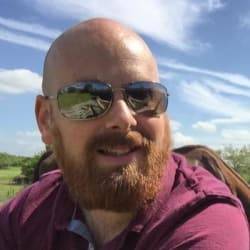 Mike has over 30 years of fishing experience in carp fishing and general coarse fishing. He is always looking for the latest fishing kit to try out and talk about and needs a bigger shed due to all the fishing tackle he owns. You can read more about him here.