Contrary to popular belief, bigger is not always better. Sometimes you want a rod that is fast, quick and agile. 1.25lb test curve rods are ideal for this kind of work. Just because you use a lighter rod doesn't mean you won't catch bigger fish. And let's be honest part of the fun of angling is the fight. With a lighter test curve, you will feel every run and pull that the fish makes, whether that is a moderate carp or a decent sized roach.
A rod with a light test curve isn't quite as 'featherweight' as it sounds. By using a soft, quick action rod you don't sacrifice as much as you would think when it comes to the size of fish you can play. Whilst you will undoubtedly be using a lighter line, you can afford to, as the action of the rod acts as a sort of 'suspension'. Twinned with some decent fluorocarbon line you'll be able to up your breaking strain a little.
If you want something a little more versatile that is truly an allrounder, then go a little higher on the test curve, it doesn't take much, perhaps even 1.5lb. As a general guide to the ideal line you should use with your rod, a good optimum is to multiply the test curve by 5. So for 1.25lb test curve rods, the breaking strain that you need should be around 6lbs. The lightest you can go should be around 3 times the test curve of the rod. Beware going too high on the line strength, or you might find that the rod breaks before the line does.
Some 1.25 TC Rods
In lighter rods look for features that will work for you. Fast tip actions, lighter test curves and removable Avon sections all indicate that it will offer both superior bite detection and a degree of flexibility in your approach. We've assembled a list of some rods that fit all of these criteria and are a joy to use:
12 feet
Separate tip sections
Drennan have been in the game for a while, so they know what they are doing. For the money, this multipurpose rod will do all that you ask of it. Whether you prefer flicking out a waggler into the margins, or swopping out the tip sections and sticking on a quiver tip for optimum bite detection, it will have you covered. The rod maintains a traditional look with a cork handle, whilst ensuring durability with its duplon lined casting grip. At 12 feet long it is easy to handle and being super lightweight means that you can hold it all day if necessary, without arm fatigue.
Multiple use rod
Parabolic test curve
When a company prints 'allrounder' on its rod you know it's going to be what you need for a dynamic and flexible approach. The test curve of this rod is designed to be evenly spread along its length giving a good compromise between sensitivity and power. This offers the key benefit of being able to play slightly bigger fish so if you want to go for Tench, Carp, or something in between you should easily manage. With a quality cork handle and a classy black finish, the rod looks the business. It is suitable for light ledgering and will cast a small cage feeder out with little difficulty.
Great allrounder
Multiple test curves available (1.5lb & 1.75lb)
This rod offers great value and a fair bit of flexibility, both in its action and the applications that you might put it to. The rod is two-piece and comes with a classic Avon tip section, so if you are looking for a solid general-purpose rod with a decent 'through' action for float work or slightly bigger species, stick this on. Alternatively, if you are looking to cast out a feeder, the high-visibility white quivertip section will telegraph every twitch and pull. The maximum casting weight that the rod can safely handle is around 2.5oz which is actually really impressive for a rod that is as light and fast as this. As 1.25lb test curve rods go this could be the pick of the bunch.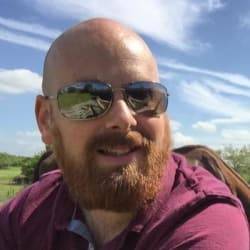 Mike has over 30 years of fishing experience in carp fishing and general coarse fishing. He is always looking for the latest fishing kit to try out and talk about and needs a bigger shed due to all the fishing tackle he owns. You can read more about him here.