The increased popularity in fluorocarbon line has come about for a variety of reasons, not least that is very tough and readily available. It may not be the most manageable of lines – that remains with the traditional mono – but it is very versatile, and brings with it a few further benefits.
For example, it does not absorb water so you get the same performance from the line above the surface as you will below. It is not as visible and fast sinking which is one of the main benefits of this type of line over others, and it is extremely sensitive thanks to the way it is constructed, so you will feel bites and snags more readily due to its low stretch.
In short, it is becoming among the most popular type of line with carp and other anglers, whereas once it was restricted mainly to saltwater and spinning reels. We took a look at some of the top fluorocarbon lines to put on your spool, so have a look and let's see if we can find one for you.
Best Fluorocarbon Fishing Line
1: Berkley Trilene TFPS8- 15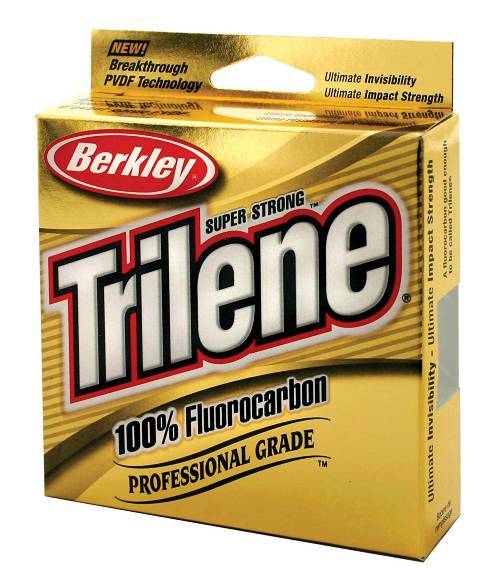 One of the leading names in fishing line and equipment, Berkley has an extensive range of high-quality products that are highly rated with many satisfied users, and that are used by professionals as well as by amateur leisure anglers. This fluorocarbon line is a typical product, has some great customer reviews and offers excellent performance at a sensible price. It has high impact strength and is designed for greater feel, so you will not miss the bites, and it also offers good knot strength.
Berkley has gone to great lengths in terms of research and development to provide a line that is very easy to cast, and it falls into the water very nicely indeed so you can reach where you want to be. This line is available in a variety of strengths – from pound test 4 to pound test 12 – and comes as a 110yd reel with a 0.28mm thickness. At the price, and from this brand, it may be hard to beat, so one for the shortlist.
Key Features – Berkley, variety of strengths, 110yd length, good price
2: KastKing Fluorocote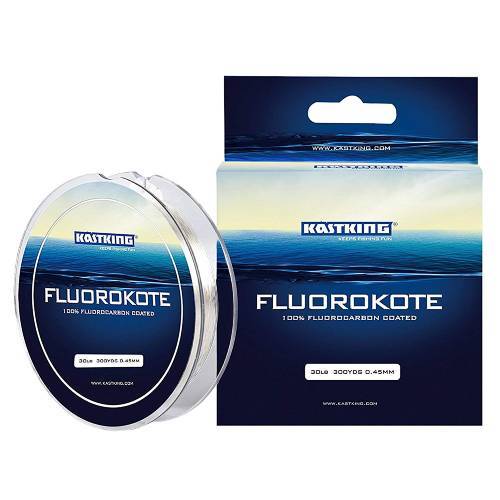 Another brand with a strong reputation for quality products at great prices is KastKing, and this is a product that is absolutely typical of the brand. It's a nicely made fluorocarbon line that actually utilises two materials. KastKing is known for its Copolymer line, and this product combines that with the Fluorocarbon element for all-round performance gains. The result is strong and usable line that is very popular indeed.
Designed to be very easy to cast and to sink quickly and easily, and with limited absorption properties, this line is certainly sensibly priced, and as you get 300yds it makes it even more competitive. Available strengths range from 6lb to 30lb so that should cover just about every angler around, and it is practically invisible when in the water. This is a nice line for the price, with excellent qualities, and one that we would recommend you check out further.
Key Features – two materials, easy cast, 6 to 30lb, invisible, strong, 300yd
3: Berkley Trilene Transparent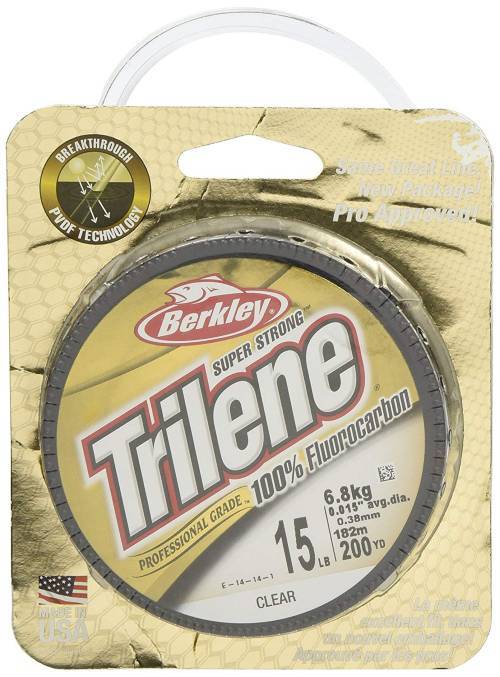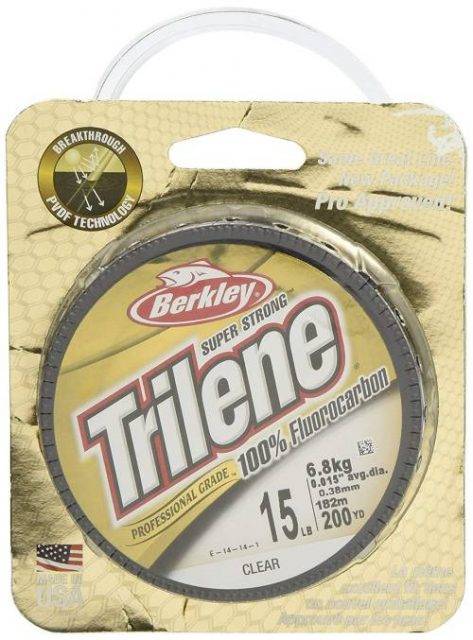 The main benefits of fluorocarbon line have been pointed out above, and it follows that this one – another from the leading Berkley range – offers all of those benefits, and more besides. There is a reason that this brand is favoured by many anglers, and it's because it is one of the best around, with a truly comprehensive range of products that offer excellent quality and versatility at sensible prices.
This is the second example from the Trilene range of lines, and it is essentially very similar to the first one we featured; you get fluorocarbon line that is practically invisible in the water, that falls to the bed nicely, that is easy to cast and that offers excellent durability. It is also very strong and you will get a lot of life out of this line. This is available in strengths of 4lb to 25lb, with increments in between, and is 0.48mm line on 200yd lengths, and is good value for quality line.
Key Features – fluorocarbon, Berkley, 200yd, 0.48mm, invisible line
4: Fulling Mill Fluorocarbon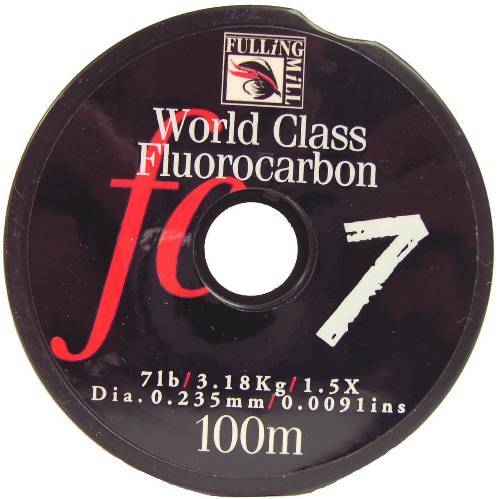 Another brand with an impressive collection of fluorocarbon lines, Fulling Mill is also regarded highly by many satisfied users, and this product is typical of their range. It's a 100m line – that's about 110yds – so not the longest on here (although that is a standard length) that offers all the attributes you would expect from such a product, and it comes highly recommended by a number of satisfied users who testify to its efficiency and effectiveness.
This one boasts high known strength and is easy to cast – plus, as with all such lines, sinks nice and quickly – and offers all the aspects of those above. It is practically invisible when in the water, and is as usable above the surface as below, thanks to low water absorption. This line is .235mm in diameter, so is very think and therefore supple, and is a sensible price, so certainly one you should have another look at.
Key Features – .235mm, great price, strong, good brand, highly rated by users
5: Berkley Trilene 0.33mm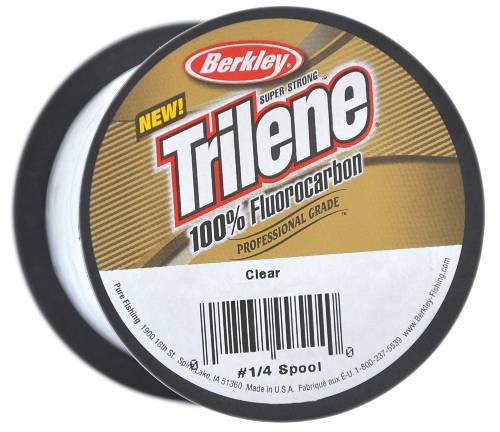 It's no surprise that our last choice is another from the Berkley range of fluorocarbon lines, and this one is a mammoth buy as it offers 1100yds of line in one go. It's a 0.33mm diameter line, and as with all such products provides all the attributes you could want including durability, is difficult to see in the water, and is perfect for carp fishing and other angling pursuits. It's available in 12lb and 15lb strengths, and is very easy to handle and cast.
This one has high impact strength and all the factors you would normally expect from one of the leading brands on the market, and as a bulk buy reel is very impressively priced. It sinks quickly and nicely so you can reach where you want to be, and it is perfect for all your angling. If you are looking for a bulk purchase and are happy with the diameter of this one, then it could be the option you need.
Key Features – 0.33mm, 12lb or 15lb, 1100m, Berkley brand, price
That's five of the very best fluorocarbon lines on the market right now, but which one is going to be best for you? That depends upon a few small factors, so let's check them out.
Important Considerations
Remember, none of the above is suitable as a mainline on your reel as they are not long enough. There is a time and place for when to use fluorocarbon.
You have clearly decided that you want to use a fluorocarbon line over say, a monofilament line– and in many ways it's a sensible decision – so what factors do you need to take into account when deciding which one to buy? All of those listed offer the same attributes in general, with detail differences, so let's look at those:
Strength – the pound test rating of the above selection ranges from 4lb to around 30lb, so you need to be sure which is suitable for the fish and conditions you are going to be working in. Check the manufacturer specifications for the full details. You also want to make sure its got abrasion resistance for on rocks and weeds etc.
Line Diameter – this is a personal choice as different people prefer different thickness and weight of the line, and there is plenty of difference among the five selections to please everyone, we believe. Have another look to see which one might be for you. If its clear water you are fishing in, then a small diameter is better.
Length – if you want to buy 100yds of fluorocarbon leader line then there is something here for you; likewise if you want to buy 1100yds of line! It's up to you, but sometimes the bulk-buy purchase can result in considerable cost savings over time.
Brand – three of our choices are from one of the leading brands – Berkley – and we will admit that these tend to be the more expensive options. However, there is little doubt that they are very good quality products for the price, so is you are already a Berkley fan, perhaps stay with what you know, and if not, give them a go and see why people rave about them.
That's that then, so which is for you? Let's have a look!
Our Conclusion
What is evident here is that all of the above selections are good quality fluorocarbon line with the right attributes, and as such we could recommend either one quite readily. The Berkley brand clearly figures strongly as they have three out of the five items, but that does not mean the other two are also-rans.
Choosing line to fish with is always a personal choice, as you will have your own ideas on diameter, weight, strength and length to buy, so all we can say is have a look through our selections again; we think the bulk buy Berkley option is great value, but equally the rest will do the job.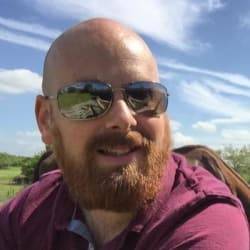 Mike has over 30 years of fishing experience in carp fishing and general coarse fishing. He is always looking for the latest fishing kit to try out and talk about and needs a bigger shed due to all the fishing tackle he owns. You can read more about him here.