If you have ever had a bad back, we feel your pain. It doesn't take much to join the bad back club. A mistimed sneeze or bending over in just the wrong way can lead to a trapped nerve or muscular discomfort that can last for longer than is ideal.
Coarse fishing is not well suited to improving a bad back. Lugging heavy gear, spending the day sat in a hunched position on your seatbox, often without any support, or leaning over to bait up can all be triggers that will spoil your day and make you miserable. There are solutions though. When you are at home, often a nice lie down is just the ticket to gain relief from a bad back. Well why not apply the same principle to your angling with a super comfy Bedchair?
We've come up with a few ideas that we think you might like, and we've even assembled a few tips to keep you comfortable:
Best Bed Chairs for Bad Backs (Our Top Picks)
Best Intermediate Bedchair
Camo finish
212 x 98cm
Seriously comfortable
Three stable legs
Adjustable lumber support
The Nash Indulgence range of fishing bedchairs come packed with features. The bed is mounted on a solid, sturdy frame giving immense stability. The bed itself comes in a stylish camouflage pattern. Whilst we have suggested the 4 season model, it is possible to customise the bed with different features from more advanced models such as body baffles for increased warmth. The bed has pack flat mud feet, which are mounted on long legs. The advantage of this is that you can store items under the bed, saving space in your bivvy. A clever feature is the inclusion of under-matress pockets for electrical devices and valuables. The most important feature for us is the ability to tighten and adjust any point on the mattress giving soothing support where you need it most.
Best premium Fishing Bedchair System.
Olive green
210 x 100cm
Unique oval shape
Firm supportive mattress
Easy assemble space saving technology
The oval shape of this fishing bed chair is revolutionary. It allows your Bedchair to follow the contour of the back wall of your bivvy, saving valuable space. The unique one-touch leg system with gimballed mud feet means that each leg is individually customisable so you can ensure the bed is level regardless of the terrain. Body baffles and a custom fitted hollowfibre sleeping bag mean you'll stay nice and toasty. This bed also features adjustable support in the mattress, so there's no reason to exacerbate any 'twinges'. The sleeping bag also features some beefy crash zips so if you need to get up quickly to grab a rod you can do it with ease (mind your back). The bag is easy to assemble and stow again with a clever folding system.
Tips to keep bad backs at bay on your Bedchair:-
Support is key, Anything which prevents sagging is a good thing. A firmer mattress provides optimal support, especially if you can tailor it to your body's own geometry.
Alignment of your spine is of paramount importance. Regardless of whether you lie on your side or back you want your neck and back to be in a straight line.
Mattress toppers can provide a cheap solution to firm up a mattress which might be too soft.
Don't forget your waterproof bedchair covers.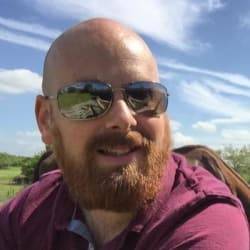 Mike has over 30 years of fishing experience in carp fishing and general coarse fishing. He is always looking for the latest fishing kit to try out and talk about and needs a bigger shed due to all the fishing tackle he owns. You can read more about him here.