Keepnet arms are a must-have nowadays. Many fishing venues across the UK are now making hard-standing pegs, and many are banning the use of bank sticks altogether. This means that anglers need to find solutions to problems like how to secure a keepnet to the bank without being able to stick a bank stick into concrete. A keepnet arm can solve this! Before we get to the best keepnet arms in the UK, let's first answer a common question about keepnet arms.
Best Keepnet Arms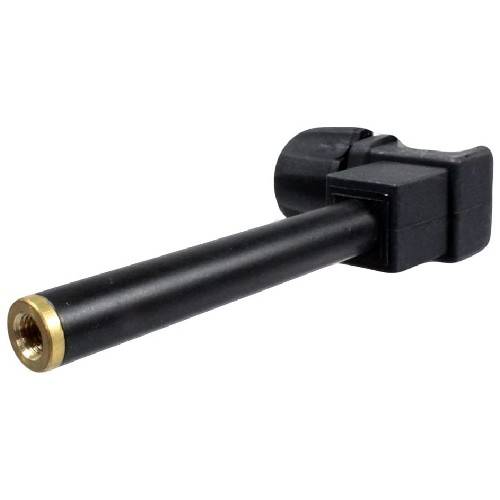 This keepnet arm is suitable for any seat box with round or square legs. Of course, it is also suitable for some fishing chairs and camping chairs too. Clamping the keepnet arm to your box is very simple. You can then use the female thread for your keepnet just as you would with a bank stick. The thread on this keepnet arm fits all keepnets. The clamp for the leg is very solid and will not let you down no matter how heavy your keepnet gets.
This keepnet arm is designed for seat boxes only as the clamp that secures it to the seat box doesn't open fully. Instead, it uses a screw to secure it firmly to a seat box leg. This does mean that it won't fit on certain models of seat boxes and it is really only intended for round legs. However, if you have a seat box with round legs, this keepnet arm will keep your net save and secure! It has a long, 20cm metal arm and a universal keepnet thread on the end of it. Its also perfect for resting your fishing towel on.
This Daiwa keepnet arm can be used on square and round legs up to 25mm. It has a very sturdy connection to your keepnet and your box. The arm of this one is quite small, so this is best used when your box is very close to the water or with larger keepnets. There is some adjustability in the arm. However, the short arm means that your keepnet is extremely secure and won't budge an inch.
This Preston Keepnet Arm works perfectly. We all know that Preston makes some of the best fishing accessories in the UK, and this keepnet arm is no exception. Preston has really thought this keepnet arm through. It provides a very secure anchor point for your keepnet, and it can also be used as a rod rest and about a hundred other things too. If you want a seat box attachment with loads of versatility, this is the keepnet arm for you on this list!
This Matrix Keepnet arm comes with 30mm and 25mm inserts. So it can fit on most seat boxes. Without an insert, this keepnet arm will also work on round legs of 36mm too. This has a very positive locking system that feels extremely secure and provides an excellent anchor point for your keepnet. We know that style doesn't really matter in angling accessories like this. Still, Matrix has taken the time to make this keepnet arm look really nice and so we're taking the time to tell you how great this keepnet arm looks!
All of the keepnet arms above are perfect for securing one keepnet really solidly to your seat box, and some are great for use with fishing chairs too. However, this Maver keepnet bar is perfect for securing two keepnets to your seat box. The two mounting points for the keepnets are adjustable so you can move them up and down the bar to get a perfect position. The clamp for the seat box leg is also adjustable and will fit most seat boxes too. For match anglers after bag fulls of fish, this is ideal!
Do Keepnet arms fit on different types of seat boxes?
Yes, most keepnet arms have a universal fit. Most of them fit square and round seat box legs. However, some keepnet arms will also fit some fishing chairs and camping chairs too. I prefer to use a fishing chair while I'm on the bank, and the keepnet arm I choose does fit my chair without any issues. One thing to remember about using a fishing chair rather than a seat box is that you are providing all of the weight that is keeping your keepnet in place. So, if you get up and the fish are very active in the keepnet, your chair may get wet! Best not to ask how I know that! Anyway, let's take a look at keepnet arms, shall we?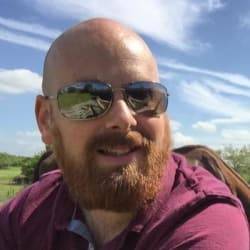 Mike has over 30 years of fishing experience in carp fishing and general coarse fishing. He is always looking for the latest fishing kit to try out and talk about and needs a bigger shed due to all the fishing tackle he owns. You can read more about him here.