If you have a long day of fishing ahead of you, a groundbait whisk is a great tool that allows you to mix up all of your groundbait in one go. You can either use a groundbait whisk on the bank, or you can mix up your groundbait before you go. Just before we get to the best groundbait whisks in the UK, let's first look at the types of drill you can use with these whisks.
The type of drill you need for a groundbait whisk
Any standard battery-powered drill will work great with these groundbait whisks. You don't need anything fancy at all. Just place the whisk in the chuck of the drill and mix your groundbait. If you want a fool-proof drill to use with a groundbait whisk (one that you can use on the bank that will never run out of battery), you can use a hand drill. Of course, using a hand drill and the whisk to mix your groundbait is a bit more hard work, but it is a good option if you don't want to rely on the batteries of a drill being charged. However, if you have a very large batch of groundbait to mix, a battery drill is your best option. It takes a matter of seconds to get a great mix of groundbait with a whisk and battery-powered drill.
The best groundbait whisks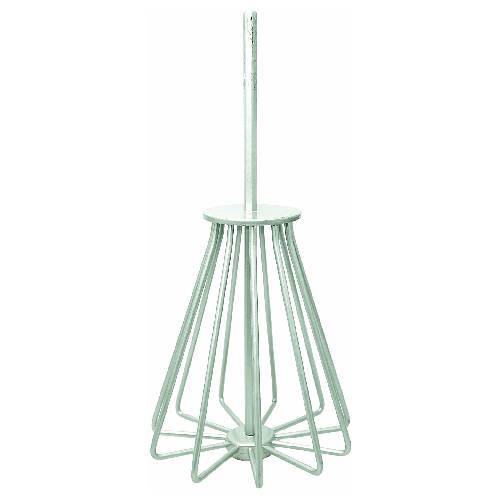 This groundbait whisk from Browning has an 8mm shaft, and so it will fit into any battery powered drill. Its shape makes blending and mixing groundbait very quick and easy. Plus, the openings in this whisk are bigger enough that you can push all of the groundbait out of it, so none goes to waste.
The shaft of this whisk is hexagonal, and so it won't spin in the drill either. By using this whisk to mix your groundbait, you can quickly achieve the best mix. You just need to leave your groundbait to soak up the water for about 20 minutes while you set the rest of your stuff up, and you have the perfect groundbait ready for your method feeder or laying down your perfect mix on the bottom of your swim.
This Mega Bait Mixer is an excellent option for anyone wanting to mix a serious amount of groundbait. Once again, the shaft is 8mm, and so it will fit in any drill. The total length is 30cm, so it won't take up too much space in your tackle bag either. We really like that this groundbait whisk has a cone shape. This helps to mix the groundbait very well, but also allows you to push the groundbait out of the gaps and have almost no waste at all.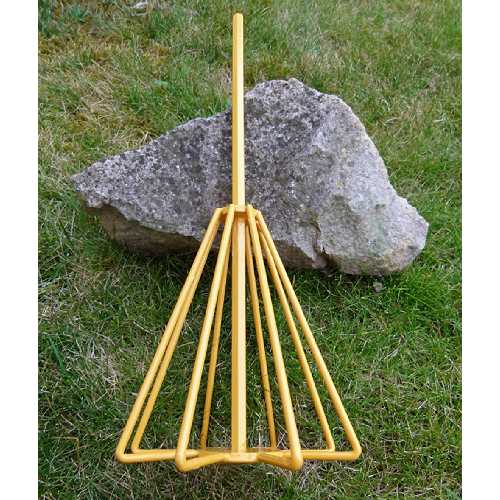 This feed whisk from FTM is another excellent option for anyone wanting to mix groundbait quickly. The whisking portion of this tool is 12.8cm high (the overall height is 30cm). This means there is plenty of room to whisk a huge amount of groundbait either on the lake bank or at home before you go fishing. Thanks to the cone shape, this whisk won't cause too many clumps, although running your groundbait through a riddle is also a good idea no matter how you mix it.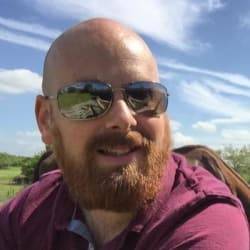 Mike has over 30 years of fishing experience in carp fishing and general coarse fishing. He is always looking for the latest fishing kit to try out and talk about and needs a bigger shed due to all the fishing tackle he owns. You can read more about him here.