Riddle us this… What is a groundbait riddle and why are they so useful? If you are a serious angler you will want your bait presentation to be absolutely on point. No exceptions. This includes your groundbait. A groundbait bowl and riddle can give your groundbait a new lease of life, or change its characteristics in the swim completely, for the better.
When you bait up your swim you want a dispersed, attractive cloud, drawing the fish into the bullseye of your hookbait. Regardless of which method you use, whether it is spodding, a catapult or a feeder, if you are merely dropping dense, claggy lumps into the swim, your groundbait isn't as effective, and can even be counterproductive. Riddles are particularly useful for making sure your particle baits stay in particle form.
A fishing groundbait riddle can make even an average groundbait really shine. It is basically a huge sieve that is custom designed for fisherman… So why not just use a standard kitchen sieve? Firstly a kitchen sieve is smaller, much smaller. You ideally want to be spending your time fishing. If a large portion of your session is spent painstakingly pushing a couple of kilos of spod mix through something that is designed for home baking, it will quickly become tedious and time consuming. Secondly a groundbait bucket and riddle set makes the task effortless as they tend to be designed to work together. Attach the riddle to the top of the bucket. Throw a huge mass of groundbait onto the riddle. Shake. Job done. As a final point whilst kitchen sieves do come in a variety of gauges, finding the right one may be laborious. A quick search will show you that a groundbait riddle set is a one-stop shop. Whether you are using it for maggots or finer baits, there will be a gauge perfectly sized to perform the task in hand.
Of course, you may not want to search. But don't worry, we've done the searching for you. Here is our list so you can choose the right fishing groundbait riddle, regardless of what you want to throw out into your swim.
Best Groundbait Riddles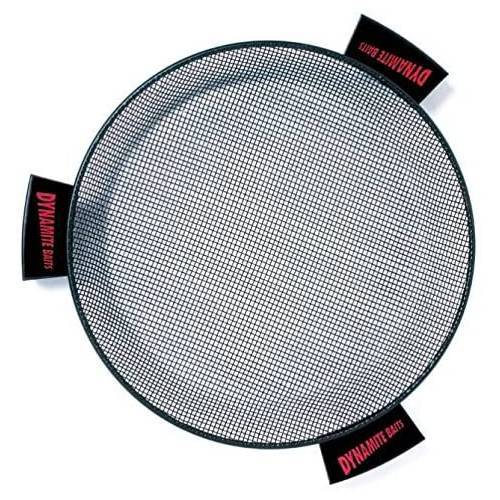 For perfect groundbait every time, you'll want a riddle that is durable and effective. Dynamite's offering satisfies both these criteria. This riddle is a jack of all trades, its gauge is suitable for both maggots and for making your groundbait finer than frogs hair. Being over a foot wide at 33cm, it will make light work of whatever you throw in it.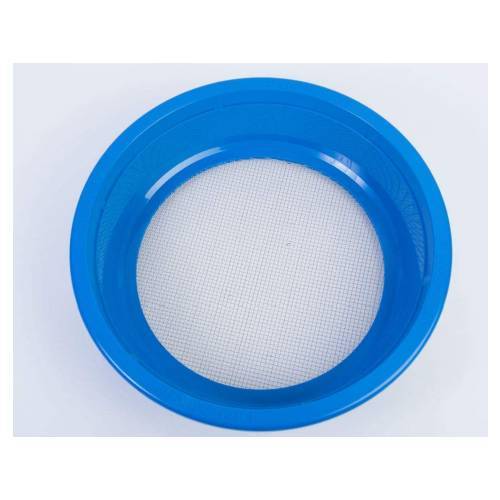 The Preston riddle is made of durable plastic, and is easy to clean. Preston have adopted a slightly different approach and made a groundbait riddle set that caters for different baits. The 4ml and 6ml gauges are perfect for removing casters from your maggots. And there is a 3ml version to make your particles superfine and to remove lumps. The various sizes of riddle all stack together and if you want to go all in, Preston even do a groundbait bucket and riddle set!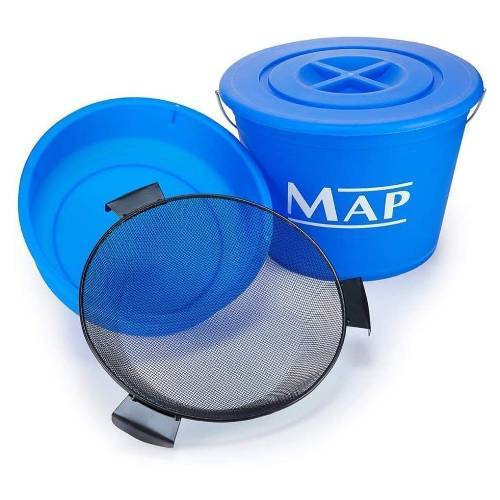 This groundbait bowl and riddle set also comes with a custom sized bucket, making it quite the package. The bucket has a 25L capacity meaning you will be able to sift through enough groundbait to last for your entire session regardless of how much of a 'feeder' you are.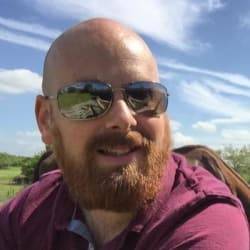 Mike has over 30 years of fishing experience in carp fishing and general coarse fishing. He is always looking for the latest fishing kit to try out and talk about and needs a bigger shed due to all the fishing tackle he owns. You can read more about him here.