Shimano are a pretty decent carp rod manufacturer.
In fact, according to their website – there are over 16 models including the Tribal, Catana and Alivio series.
Precision in design using the highest quality blanks, means Shimano create excellent rods for the modern angler of today.
We now present a selection of Shimano Carp Rods to mull over!
1. Shimano Catana CX
The Catana CX is a specimen, ultra slim, carp rod that delivers a smooth cast.
This, mixed in with some decent playing action, makes it a nice, balanced carp rod.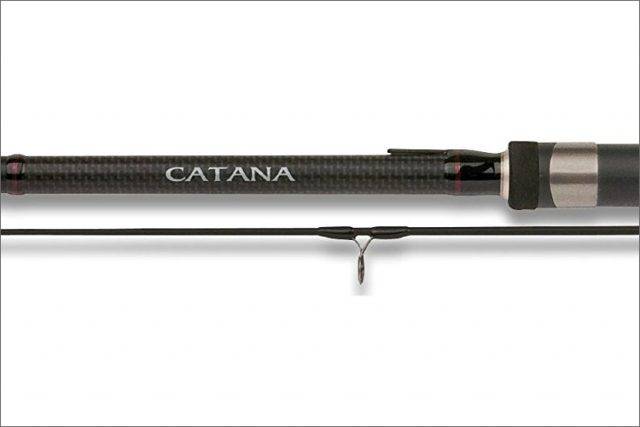 Considering the price point (mid-budget), the Catana CX holds up well as far as continuous long casting goes.
It's more than capable of coping with near-bank activities such as stalking carp.
Test curve options range from just 2lb up to 3 – with a 3-piece model available for those who prefer a compact carp rod.
Fitted with a DNPS reel seat, Shimano's exclusive 'Hardlite Guides' (50mm first guide) and a shrink tube rubber split grip (goodbye slipper handle) and you can see how durable and strong the Catana CX is.
Features
Carbon XT40
Shimano Hardlite guides
50mm 1st guide
DPS reel seat
EVA handle
Protection cover
Lengths: 12ft or 13ft
Test Curves: 2lb, 2.25lb, 2.5lb, 2.75lb & 3lb
(On the 2lb, 2.25lb and 2.5lb options there are 7 guides)
If you're after a dream Shimano rod/reel combination – you can't go far wrong with selecting a Shimano Baitrunner DL (preferably the 4000!).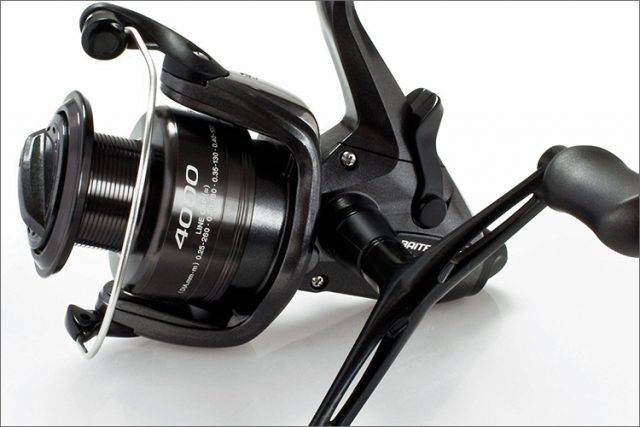 ---
2. Shimano Tribal Velocity
The 'Tribal Velocity' is a popular choice carp rod because it's built on the XT60 carbon making it one of the slimmest blanks around.
Combine this with a 3k weave – and not only have you got a strong carp rod on your hands, but you've a quality rod that'll last you years and years.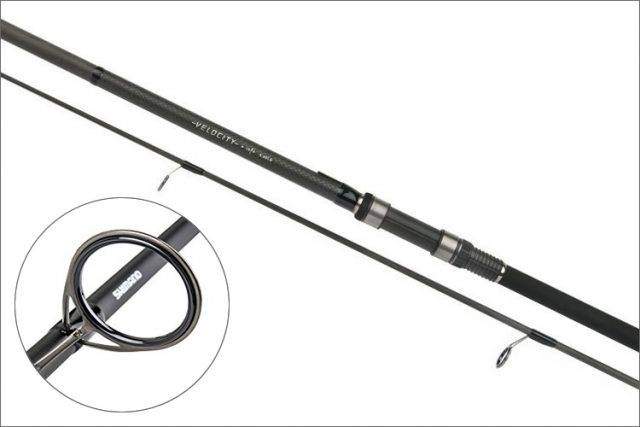 It comes supplied with a 50mm starter butt guide (40mm on the 10 ft and 11 ft models) with 6 guides in total.
You may be pleased to hear that there is a 13ft option too.
Whether you intend to fish lakes or rivers, these mix of lengths offer complete variety.
As with most Shimano carp rods, it comes with their standard 'Hardlite' guides which are very strong – reducing the chance of a break.
It achieves outstanding accuracy and good casting distances, which makes the Tribal Velocity a great carp rod for those looking to upgrade from a starter setup.
Features
XT60 Blanks
50mm Butt Guide
DPS Style Reel Seat
3K Strengthening Weave
Shrink Wrap Split Grip Handle
Protective Line Clip
Test Curve Options: 2.75lb, 3lb and 3.25lb
Available Lengths: 10ft, 11ft, 12ft and 13ft
If you decide to own a pair  we highly recommend the Tribal Velocity spod/marker option.
Tribal Velocity In Action
---
3. Shimano Alivio DX
For anglers on a more tighter budget, the Shimano Alivio DX could be a safe option for you.
Features that you might find on more costly carp rods certainly aren't missing on the Alivio DX.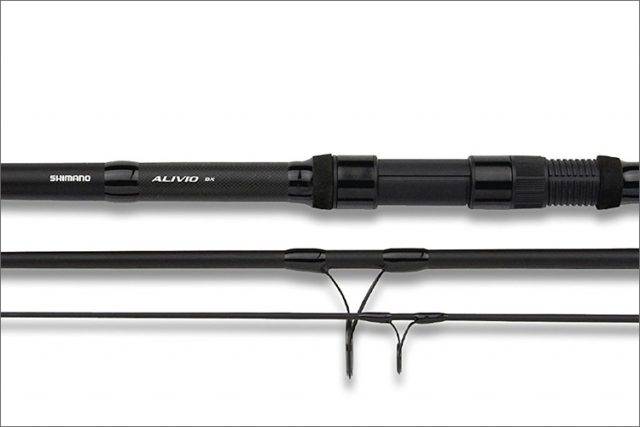 You'll notice that the blank is constructed from Geofibrewhich is integrated with the more traditional XT30 Carbon – so you're actually getting a well made carp rod!
With excellent casting ability and playing action, this setup could be ideal for those who are new to carp fishing?
Right across the Alivio series (there's also the AX and DX models) you can expect to find all the hallmarks of a Shimano rod such as Hardlite guides, a DPS reel seat and a 40mm butt guide (there are a total of 6 guides).
The Alivio DX is a two-piece rod that looks fashionable and promises not to let you down when it matters.
Features
XT30 Carbon Blank with Geofibre
DPS Reel Seat
Shimano Hardlite Guides (6)
40mm Butt Guide
Shrink Tube Rubber Split Grip
Lengths: 11, 12 and 13ft
Test Curves: 2.75lb, 3lb, 3.5lb and a mighty 3.5lb.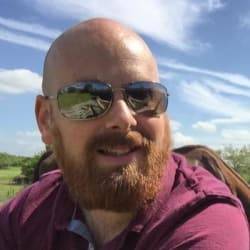 Mike has over 30 years of fishing experience in carp fishing and general coarse fishing. He is always looking for the latest fishing kit to try out and talk about and needs a bigger shed due to all the fishing tackle he owns. You can read more about him here.