Having problems with your pole? We've been there! Many anglers think that a fishing pole will work perfectly fresh out of the box. That you'll be catching more F1s than Des Shipp in a UK championship with any pole. However, there are a few angling secrets that make using a pole a lot easier. One of these angling secrets is pole elastic lubricant. But what is fishing pole elastic lubricant? Well, let's find out, shall we?
Recommended Pole Elastic Lubricants
Preston makes some of the most innovative fishing products in the world, and this pole elastic lubricant is no exception to this. Preston created this lubricant to work with all of their fishing poles and all of their pole elastics too. It creates a fine film on the elastic to allow for a smoother action when playing a fish on the elastic. There is also much less resistance on your elastic and so playing a fish feels fantastic with this lubricant.
Preston pole elastic lubricant is very easy to apply. Just add a few drops of the elastic lubricant to your pole elastic, give it a few tugs to spread the lubricant, and you're done. You will need to top up the pole elastic lubricant from time to time, but the 14ml bottle of this lubricant will last months if not years. It is a very inexpensive way of furthering your fish and protecting your elastic and pole.
If you liked this article about pole elastic lubricant, you'll love all of our fishing articles. We have loads of fishing accessories on here that can take your fishing to the next level. So, do check out all our angling articles while you're here!
What is pole elastic lubricant?
Fishing pole elastic lubricant is a thin lubricant that clings to the elastic of your pole. It forms a protective layer for your elastic and makes it nice and smooth too. This means that your pole elastic can glide through your pole a lot easier. Of course, the easier your pole elastic glides, the easier it is to play your fish. This lubricant, then, can keep your action smooth and can make the difference between landing a big carp or F1 and losing it.
Pole elastic lubricant can also help transfer some of the stress in your elastic back into the pole. The smoother your elastic stretches, the less stress any particular part of the elastic is under. So, your elastic lasts longer, as it spreads the stresses over the length of the elastic and some of the stress is soaked up by the pole too. So fishing pole elastic lubricant helps make playing fish smooth. It also prevents elastic fatiguing and breaking, and it helps the pole take up a bit of the stress on the elastic. All of this means you can use your elastic for longer and land more fish too!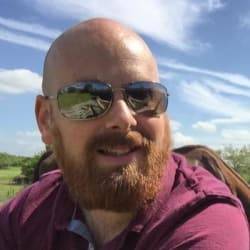 Mike has over 30 years of fishing experience in carp fishing and general coarse fishing. He is always looking for the latest fishing kit to try out and talk about and needs a bigger shed due to all the fishing tackle he owns. You can read more about him here.