We all want to be as kind as we can to the species we catch. When we catch fish, we make an unwritten deal; they give us a lifetime of sport and enjoyment, and in return we aim to always treat them with kindness and respect.
We can't get away from the fact that the process of hooking and landing has an inherent stress for the fish. Over the years carp fisherman have evolved their techniques to be as ethical as possible, the widespread use of carp slings, unhooking mats, spacious landing nets and fish antiseptic all play a part. But lets get down to basics. The quicker and more efficiently you can remove the hook from the fish, the better. The easiest, simplest and cheapest way to do this is with a fishing hook disgorger. If you don't have this piece of kit, it makes sense to go home, literally.
The best fishing disgorger will have the following attributes. It must be easy and quick to use. It's dimensions must allow the angler to remove the hook from anywhere in or on the fish. It must be also be durable enough not to break, as depending on your style of fishing, you may be using it a lot.
We've had a look around and have come up with a fishing disgorger UK hotlist. Lets hope you say ahhh and get the point:
Best Fishing Discorgers
Best value option
Ever tried to find a pen? You don't want to be on the peg saying 'now where did I put the disgorger?'. With this set of ten you can afford to have one in every pocket and box. The disgorgers work by sliding them down the taught line until you meet the hook. The bright colours are visible in low light conditions, and the soft plastic construction ensures that you don't cause further damage to the fishes delicate mouth.
Best for durability
You don't get quite as many, but you have a spare in case you misplace one. The butt section of this all metal disgorger has a knurled grip, ideal for if you have wet hands. If you are going for specimens you might want a longer disgorger, but for small to medium fish you'll be well equipped. These disgorgers work for hook sizes smaller than 14.
Best for awkward hooks
Consider this package the Swiss army knife of disgorgers. Zite provide us with 3 in a pack, and each one is shaped slightly differently. There is a tool for every occasion. The bright colours are vivid and easy to see even in the darkest depths of your box.
Best all rounder
This set contains a disgorger for every hook, from micro hooks to big 4/0 specimen holders. It comes in a handy wallet that will be easy to stow in a pocket or side tray. The wallet also has a durable loop, so if you are use zingers you will always have the disgorger that you need to hand.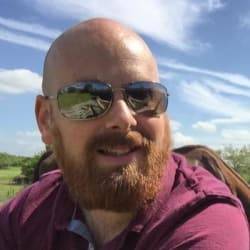 Mike has over 30 years of fishing experience in carp fishing and general coarse fishing. He is always looking for the latest fishing kit to try out and talk about and needs a bigger shed due to all the fishing tackle he owns. You can read more about him here.