There are many very beautiful places to go fishing in the UK. We are blessed with stunning countryside and some magnificent waterways – including glorious rivers and lakes – and perhaps only the weather lets us down!
For carp fishing, few places can offer the variety provided by the Lake District, the wonderful part of Cumbria that is one of the most remarkable places in the country.
To help you find the right place to enjoy fishing in the Lake District, we have researched the best locations, so here is our selection of where to go, and how to get the best out of your fishing holiday.
Where to Go
Lonsdale Park
Located in the North of the county, close to the wonderful town of Carlisle and within easy reach of Hadrian's Wall, Lonsdale Park is a premier fishing destination for anyone with a passion for carp.
If you are looking for day fishing you will find there are only limited places, but we can recommend Lonsdale Park as somewhere for you to book accommodation – there are plenty of options available and all offer excellent opportunities – and sample the five excellent lakes.
Well-stocked and in a beautiful spot, each lake is a wonder to fish, and the chalets in which you stay all have their own pegs, generally a very short distance away.
Choose Lonsdale Lake, with its amazing selection of carp up to around the 30lb mark and also perch – the largest recorded being 4lb 7oz – and roach, plus tench also of excellent weights.
Deer Lake offers an excellent opportunity to fish in a different setting, in a lovely lake lined by trees, for a great variety of fish, while Reed Mere is a specimen lake stocked with plenty of quality fish, including eight special fish that are related to a record-setting 44lb common carp known as Clarissa, caught by Richard Walker in 1952.
Both of the additional lakes offer excellent carp fishing, with superb locations and the guarantee of a quiet time – indeed it is not unusual to fins you are fishing a Lonsdale water alone – so check it out. Accommodation can be had for around £120 per person, per week, and get in touch for day rates.
Ratherheath Tarn
Located in the heart of the Lake District, close to Kendal and the wonderful Lake Windermere, Ratherheath Tarn is a stunning location with some wonderful fishing opportunities. It is important to understand that you need to be a member of the Windermere, Ambleside and District Angling Association (WADAA) to fish here, as day slots are no longer available.
However, if you want to fish regularly in the area we recommend that you consider an application, as this is a prime location that has a lot to offer. Full membership is £170 per annum, a membership covering the coarse waters £105, and youth membership a very reasonable £40 a year, so it really is not an expensive option.
Ratherheath Tarn is popular for carp, tench, bream, roach and perch, and is a very lively water in the right conditions. As with everywhere in this part of the country, expect the weather to be changeable – and often rather wet!
The large carp are around the 20lb mark with plenty to go for in the teens, and the records here are impressive: a 20lb 6oz mirror carp is the biggest so far, and a 5lb 12oz bream is also an impressive record. This is a recommended spot for leisurely sport fishing, so we suggest you check out the WADAA as they also have other waters in the area.
The Rowley Estates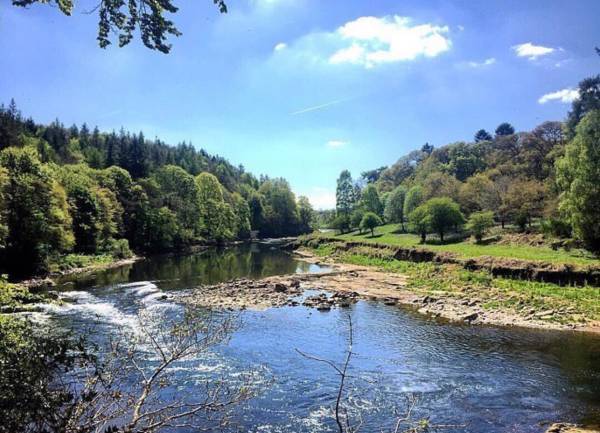 The Lake District and Cumbria is home to a great number of fisheries and other waterways, and lends itself perfectly to both carp and other fishing. With a selection of great fishing opportunities, including the River Eden, Whins Pond and Blencarn Fishing Lake, The Rowley Estates provides a very versatile and varied selection of locations, each with its own attributes.
Whins Pond comes highly recommended by regular visitors, and here you can fish for 20lb+ carp and 12lb bream in what can only be described as a beautiful and tranquil location. The estates are also allied with the Penrith Anglers Association, who manage fishing on a variety of rivers including the Eden.
With more than 40-miles of fishing banks, you can try your hand for trout in some beautiful spots, and day permits can be had for as little as £15 in some locations. Check out the rates on Whins Pond and Blencarn, as they are worth trying for more involved coarse fishing.
A Few More
Check out the following for additional places to fish in the Lake District:
Brayton Park – this stunning location close to the market town of Aspatria offers a unique opportunity to fish in what is the only naturally stocked carp lake in the UK. This is a rare chance to fish in a style that is no longer seen – with a traditional approach – and with 8 acres there is plenty of choice. However, to fish the lake you need to be staying at one of the lodges as a guest, and to book in advance, so make sure you put your booking in early for what is a unique experience.
Carleton Hill – close to Carlisle and within easy reach of the main roads, this stunning fishery is highly recommended for carp fisherman. 25lb roach are not unusual here, and a wide stock off excellent carp is also regularly fished for, and it remains popular not just for its fishing but also for its excellent facilities and tackle shop, as well as for tuition when needed. Day tickets are available, at a price of £7.50 for an adult peg, and check out the excellent season ticket offers if you like what you see.
That's our selection of places to go fishing in the Lake District, and we really can't recommend this most beautiful English County for a holiday, with plentiful angling opportunities wherever you choose to stay.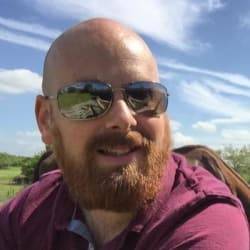 Mike has over 30 years of fishing experience in carp fishing and general coarse fishing. He is always looking for the latest fishing kit to try out and talk about and needs a bigger shed due to all the fishing tackle he owns. You can read more about him here.