Situated in the beautiful county of Cheshire, home to many fine fishing lakes, Meadow View Fisheries is an established fishing destination for local anglers and those from further afield. Close to the town of Lymm, and not far from Warrington, a choice of three lakes appeals to fishermen of all ages and experience, each being well-stocked with carp of many sizes, plus a variety of other species.
Meadow View Fisheries is within easy reach of the M6 motorway – take junction 20 towards Appleton on the B5158 and you will be there in a few minutes – and also from the M62, from which you should join the southbound M6 at junction 10 and follow the direction above. The full address and contact details can be found at the end of this review.
This is a long established and well-run fishery with excellent facilities. Car parking is available on site with well-placed spaces for disabled anglers, and there are clean and well-kept toilet blocks for men, women and a disabled toilet.
A decent selection of tackle and bait can be purchased from the site office, plus there is an on-site catering outlet offering a choice of hot and cold drinks, various snacks including pies, which are cooked to order for you.
Lets take a closer look at Meadow View Fisheries
Rules
As one would expect from a well-run and established fishery, there are certain rules pertaining to the use of bait, number of rods, general behaviour and other areas that should be adhered to. Here is a list of some of the rules you should be aware of before you set out on your journey:
A valid rod licence is required, as is expected at all fisheries
No barbed hooks, although micro barbs are permitted
No landing nets
No fires or barbecues are allowed on site
Drinking of alcohol or intake of drugs is expressly forbidden
Under 16's to be accompanied
No pets unless by prior permission
Rules about the use of bait
No cat or dog meat is permitted
No surface bait
All other bait is permitted
As a well-used, friendly and welcoming fishery, Meadow View expects all who use the facilities to show courtesy to others on site, and to take litter home. Please note that at certain times, some pegs may be closed for use – please respect this and follow suit.
Night Fishing
Night fishing is permitted, but it is strictly by prior arrangement and on a limited-spaces basis. Only appropriate angling gear must be used, and under 16's must be accompanied. 24-hour licences are available from 4pm to 4pm, and all anglers must be off the water 2 hours in advance of matches. There are further details on the website – address at the end of the review – about night fishing, so please make yourself aware of these before you set out. To arrange, call 01925 757985 or text message to 07817 232939. Make sure you book, they are strict about following this routine.
That's the necessary out of the way, now let's have a look at the ponds.
The Lakes
The three lakes at Meadow View Fisheries – named Linnet, Lark and Thrush – offer the angler a good variety in terms of size, species and level of experience. This is a great place to start if you are a beginner or a novice, and equally appealing for experienced fishermen looking for those prize catches. The different lakes are:
Linnet
The main lake at Meadow View is Linnet, which is stocked to a high level with carp of sizes between 3lb and 8lb. This is the lake to begin with if you want to get used to the location and land some catches relatively easily. The largest recorded carp landed from Linnet was a Common Carp of 26lb, so rest assured there are some big ones in there! Many Silver Carp are also to be found in Linnet, as well as roach, perch, crucians, tench and skimmers.
Lark
This is the lake favoured by the more experienced anglers at Meadow View, as it is stocked with some very large fish and therefore offers something of a challenge. Anglers regularly land double-figure fish from Lark, so you can expect some large catches, while the biggest recorded from here is a Common Carp of 28lbs. The lake also contains a quantity of double figure carp, plus tench, perch and crucians. This is the only lake where juniors are allowed, and always accompanied.
Thrush
The third of the Meadow View lakes is Thrush, which is a well-stocked lake with carp averaging between 3lb and 5lb, so is perfect for the novice or the younger angler. Bear in mind there are plenty of silver carp in Thrush, as well as a variety of roach and perch in excess of 4lb, and also a few pike. The largest fish in this lake weigh around 26lb.
Popular with locals and with anglers from further afield thanks to easy access, an attractive location and the opportunity to catch some serious fish, Meadow View Fisheries offers some of the best angling on the North East of England, so is certainly worth checking out if you are looking for a fresh location to fish.
Price and Availability
It is worth repeating that night fishing is strictly by pre-booking only, using the numbers we have listed in the relevant section above. Prices are reasonable and are as follows:
Adults – £8 for one rod, £12 for two rods, on Lark only
OAP's and Disable – £6 for one rod, £10 for two rods, Lark only
Juniors Under 16 – £6 for one rod, £10 for two rods, Lark only
Children under 8 years of age may fish for free (one rod) accompanied by a fee-paying adult.
Further Information
This accessible and welcoming fishery is a great place to take youngsters for their first experience, or to try your hand at bigger fish in one of the more challenging lakes.
Full Address:
Meadow View Fisheries
Whitbarrow Road
Statham
Lymm
Warrington
WA13 9BA
Email – meadowviewfisheries@gmail.com
Telephone 01925 757985
Website https://www.meadowviewfisheries.co.uk/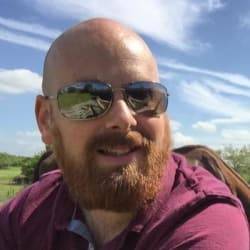 Mike has over 30 years of fishing experience in carp fishing and general coarse fishing. He is always looking for the latest fishing kit to try out and talk about and needs a bigger shed due to all the fishing tackle he owns. You can read more about him here.