The fine and beautiful county of Shropshire is home to Merrington Carp Fishery, an excellent and long-established facility that is popular not only with local anglers, but draws fisherman in from further afield. The fishery is a short distance from the cities of Shrewsbury and Telford, and with two lakes – the main lake being the specimen lake – appeals to experienced anglers looking to net a large fish. The main lake is not for beginners, but a smaller lake may be more attractive to those with lesser experience.
Easily reached from the M54 motorway – follow for Telford on the A5 and then north on the A49 towards the villages of Uffington and then Merrington itself – it is an easy journey once in the region, and we will give you all the details including the postcode for satnav use at the end of the review.
The specially created lake is backed by excellent facilities. Bait and basic tackle can be bought on site, there are clean and well maintained toilet blocks for men and women, and shower facilities too. Car parking is provided within a sensible distance of the lakes and is protected by CCTV
Merrington Fishery also has a café on site which is for anglers only, and is open five days a week between 8.30am to 12.30pm (closed on Wednesday and Thursday). If you have a group attending and wish the café to be open beyond these hours, they may be able to accommodate you if you ask on arrival or in advance. Meals include a full English breakfast, a variety of sandwiches, plus a choice of hot and cold drinks.
Fishery Rules
As with all good fisheries, Merrington has a set of sensible rules that visitors are expected to adhere to, so here are a few of those you should know about before you travel – please check the website (address at the end of the review) for further information)
No dogs allowed, no exceptions
No fish to be taken off site
A current rod licence is required
No more than two rods (Main Lake) or 3 rods (Merlin Lake)
Under 16's must be accompanied by a fishing adult
No tents, just bivvies permitted
Barbless hooks only
Keep nets forbidden
Alcohol only in small amounts
Rules on Bait:
No plastic baits
No loose baits
Nuts must be on hooks
No maggots or castors
As with all such facilities, Merrington Fishery is there to be enjoyed by responsible anglers, so please take care to show consideration for others around you, do not disturb the local wildlife, and take you litter home. There are further rules on the website – please check these before you journey, and be aware that anyone breaching any rule will be asked to leave.
Night Fishing
Merrington Fisheries books slots on a 24-hour basis, from 12pm to 12pm, so night fishing is part of the booking deal. It should be noted that fishing at the location is by advance booking only – this is to be strictly adhered to – and there are some details of potential discounts available if you check the website in more detail. The lakes are open both winter and summer months, and it is worth keeping an eye on the website for any special deals or offers, as this is a popular site with many regular anglers.
The Lakes
The two lakes at Merrington Fishery are well-stocked with a variety of carp. Bear in mind that this is a carp-only fishery, there are no other fish in the lakes, and one that has a reputation for being tricky, but very rewarding. If you want a challenge, it could be the place for you, but Merrington can also be an exciting venue for the novice or relatively inexperienced angler. Let's have a closer look at the two lakes, and what you can expect.
Main Lake
The Main Lake at Merrington is a challenging one, and is not recommended for beginners. A purpose built 9 acre facility with a choice of 16 swims, the lake is currently stocked with around 170 fish with an average size of around 23lbs – that's a pretty impressive and attractive stock! There are between 10 and 15 carp in the lake that weigh more than 30lbs, and the current lake record stands at 35lbs. All of this makes for a very popular fishing destination with the promise of impressive catches, so remember you need to book in advance.
Merlin Lake
The newest lake at Merrington, Merlin Lake is a small yet interesting 1.5acre water that offers just 3 swims, and is more attractive to less experienced anglers, although still offering exciting opportunities. Stocked with around 70 carp of up to 25lbs in weight, you can also take advantage of the supply of some equipment for Merlin Lake – including weigh slings and mats – to make it a more enjoyable experience.
There is a reason why Merrington Fishery is popular with not only the local angling fraternity but those from further afield; a combination of superbly stocked lakes with good sized fish in a beautiful and tranquil location, plus sensible pricing, makes it an ideal spot for a relaxing and rewarding day and night's fishing.
Price and Availability
Merrington Fishery requires all visitors to book in advance, and please note that all charges are for a 24-hour period, and that they take a 50% advance deposit on all bookings. Prices are as follows:
Main Lake:
Summer Fishing (1st March to 31st October) – £25 per 24-hour ticket
Winter Fishing (1st November to 28th February) – £20 per 24-hour ticket
Merlin Lake:
Throughout the year – £20 per 24-hour ticket
Please see the Merrington Fisheries website – address below – for information on prices for bait and tackle, and for details of possible discounts and deals.
Further Information
This very popular and enticing fishery is certainly worth a visit should you be looking for somewhere fresh, offers an excellent stock of carp on both lakes, and also has a good café providing hot meals, and excellent facilities.
Full Address:
Merrington Fishery,The Hayes Farm, Merrington Bomere, Heath, Shrewsbury, SY4 3QH
Telephone: 07707 670408
Website: http://www.merringtoncarpfishery.co.uk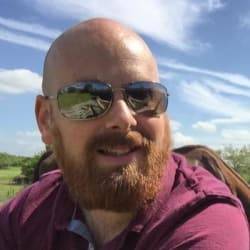 Mike has over 30 years of fishing experience in carp fishing and general coarse fishing. He is always looking for the latest fishing kit to try out and talk about and needs a bigger shed due to all the fishing tackle he owns. You can read more about him here.