Carp Rod Reviews

Welcome to the home of carp rod reviews.
If you're here for carp rod reviews – you're in the right place!
Carp fishing is a hobby loved by many people all the over the world, so whether you're new to the sport or a seasoned carp angler, we've plenty of useful information when deciding what carp rod to choose.
There are reviews on some commercial tackle sites that just don't give you enough information, so we've created our reviews so you can easily understand them.
From live performance tests to gauging casting action, every rod we review provides you with best chance to finding the perfect carp rod for any budget or ability.
Fish on!
---
We've pieced together a mammoth list of carp bait suppliers just for you!
Read More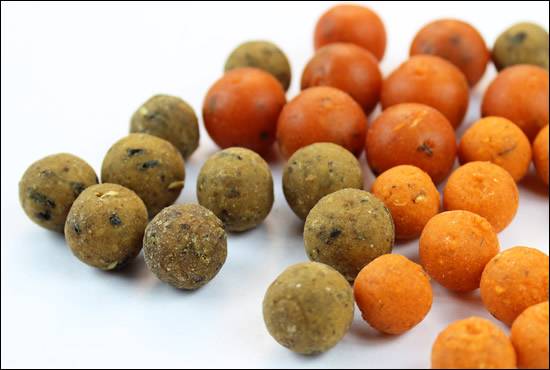 ---
Carp Rod Guide
Enjoy this handy-to-read carp rod guide.
Bite Alarm
Features
Rating

Nash Entity

+ Extreme range casting
+ Top class carbon
+ Nash guides, reel seat and handles
+ Variety of Test Curve Options




Fox Warrior S

+ Progressive 'Through Action'
+ Gunsmoke Butt Cap
+ Classy Matt Finish
+ 40mm Butt to 14mm Tip
+ Fox SLIK Guides



Daiwa Black Widow

+ Slim, balanced blanks
+ Big titanium-oxide double leg guides
+ 40mm Butt Ring
+ 3-piece Carp Rod
+ Spod Rod also available



Grey's Prodigy GT4

+ 3K-UD high modulus woven carbon fibre blank
+ Classic prodigy progressive action
+ Carbon Armour blank finish
+ Full Japanese shrink wrap handle
+ Fuji DPS-18 reel seat



Sonik Vader X

+ Slim, lightweight matt black carbon fibre blank
+ Double leg black SIC guides
+ Anti-frap tip
+ 50mm butt guide on 3lb T/C and above
+ 17mm black DPS reel seat


---
What Carp Tackle Do We Review?

We're slowly working our way through reviewing as much mainstream carp tackle as we can!
But as you can appreciate, there are many brands who consistently release new tackle to the market.
With this in mind, we've chosen what we think will be the best tackle you'll need to get started.
Oh, if you would like us to carry out a tackle review – or you feel a certain item of tackle has proven beneficial, drop us a message over on our Contact Page!
To get you going – you'll find some 'quick links'  below to sections on our website of the most popular carp tackle.
Bivvy Reviews – Latest bivvies from Fox, Trakker, Nash + other reputable brands
Bite Alarm Reviews -Is a wireless receiver worth the money?
Rod Pod Reviews – Make your life a little easier!
Spod Rod Reviews – Why spodding can improve your fishing style.
Carp Holdalls – Choose quality for a longer lasting, hard wearing tackle bag.
---
Any Tips & Tricks To Help Me With My Fishing?

Oh yes – indeed we do!

We've compiled all our information and knowledge to craft great articles such as the perfect carp rigs for beginners, as well as the sometimes underestimated zig rigs!
If you scroll down this page, we've covered the basic stuff associated with carp fishing that you'll need to.
From test curves to rod length, you'll be a carp rod genius by the time you've finished!
We are also aware that many anglers know carp fishing can be an expensive hobby, so how about checking out a second-hand carp tackle website?
There may be a bargain or two there you never know!
Other useful resources related to carp fishing include magazines such as Carpology or you could try a dedicated YouTube channel – Korda TV  is a particular favourite.
---
What to look for when Choosing a Carp Rod?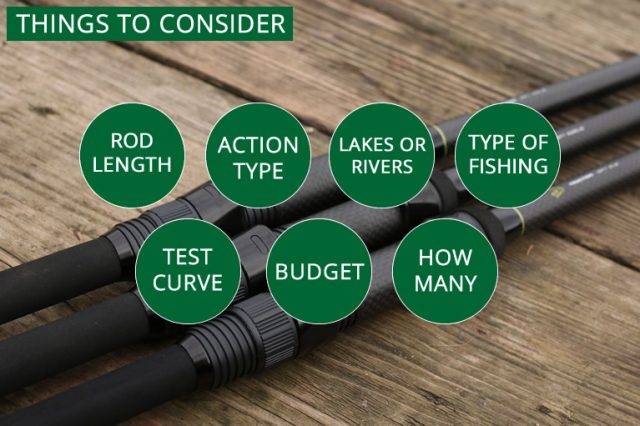 "There are many factors worth considering when making your choice"
We'd suggest that the first thing is to determine the type of water you intend to fish and the style of fishing you want to do.
To get you started, and gauge what you might be after, a very popular length is 12 ft, with a test curve of 2.75 lb which would certainly suit any angling situation you could face.
For us though, an ideal starter rod (we've many rod reviews of course!) would be the Fox Tribal Velocity –  it's mid-budget, and demonstrates superb performance using some of the slimmest blanks available today.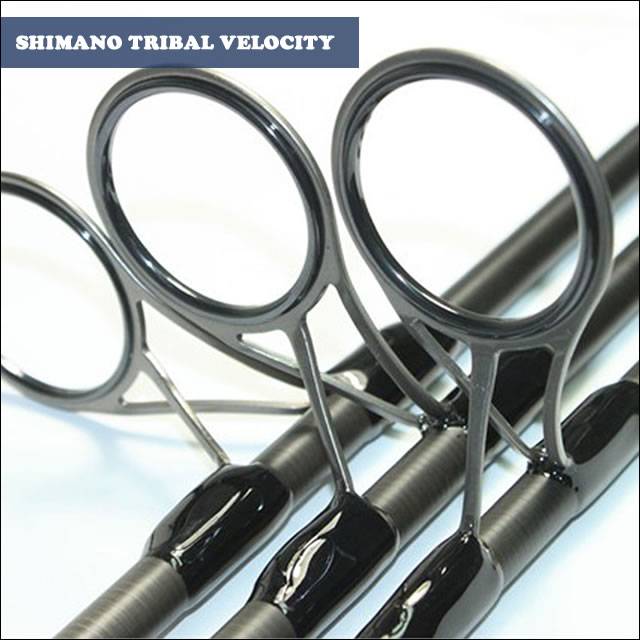 You could opt for a specialist carp rod for stalking, where a shorter length of 9 or 10 foot is perfect for fishing in between tree lines or hard to reach areas or even just as a lighter carp tackle setup.
Alternatively, if you require more power for long distance casting or a rod capable of covering larger parts of the lake then a 13 footer mixed with a test curve of 3lb + would be better suited.
Using this more meaty setup is important because you won't be able to cast very far with a lighter rod, especially if you use PVA bags & heavy leads.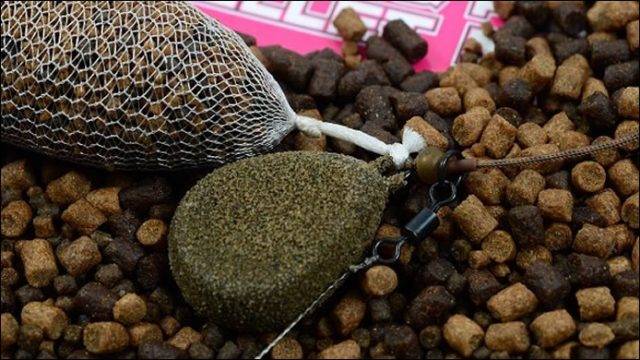 "A classic PVA bag setup"
Other more specialist methods of fishing, such as spodding or marker work,  may call for a rod with a test curve of around 3.5lb to give you that mix of power and accuracy that's required.
With spodding, you can lower the chances of your spod rocket or spomb 'cracking off' and will enable you to cast these out much more accurately and quickly than the main rod.
If you would like to know more about spodding, How To Spod courtesy of the Angler's Mail is a great read.
Like anything else you buy in this world, you get what you pay for although we can't stress enough how choosing a poor quality carp rod or the wrong type of rod that either isn't suited to the water or job intended won't last you long at all.  
It certainly pays to invest in the best carp rods you can afford, especially in the long run.
But for the more budget conscious, why not check out reviews of carp rods for under £100?
---
Carp Rod Brands – Who Do I Choose?

Today, there are plenty of rod manufacturer's around old & new.

You've might have spoken to a friend who swears by a brand, but at the end of the day, it's a very personal choice.
Our advice is to stick to a trusted and established brand, do a little web research and find out what people are recommending.

There are plenty of forums & magazines or other resources such as YouTube that can help you out with trending carp brands.

Nonetheless, We've put together a summary of some of the top carp brands to help you out.
FOX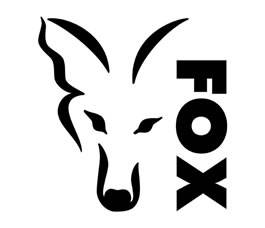 Fox has been around for years (since the 1960's we believe) and is an established international brand.
There are over 3,000 products listed in 30 countries.
Their range of carp tackle includes Matrix, Predator, Rage, and Specialist.
Carp rods in their collection include the Torque, Warrior, and Horizon.
Our Recommended Fox Carp Rod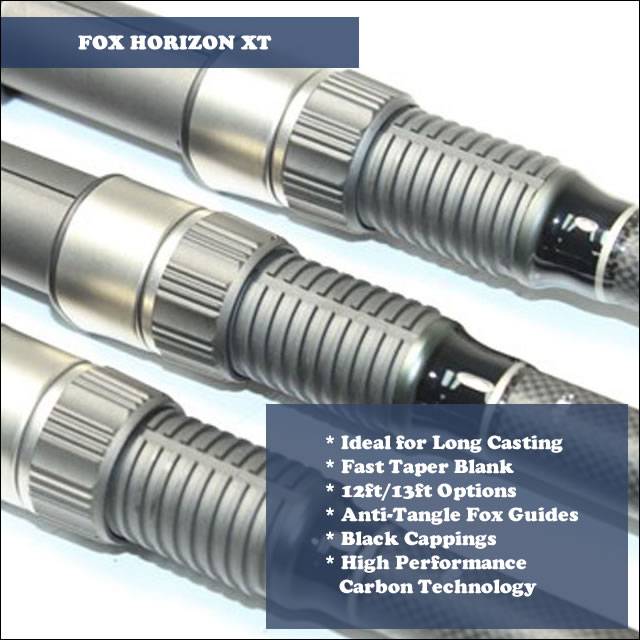 or
How about a read of the excellent Fox Warrior S Review?
---
Nash Tackle
Kevin Nash (founder) has developed Nash Tackle from the ground up to become one of the market leaders.
Their continuity with releasing cutting edge products and design has made them a brand that is recognised by anyone associated with carp fishing.
Current carp rods available are the Entity, Dwarf and the Scope.
Best Nash Carp Rod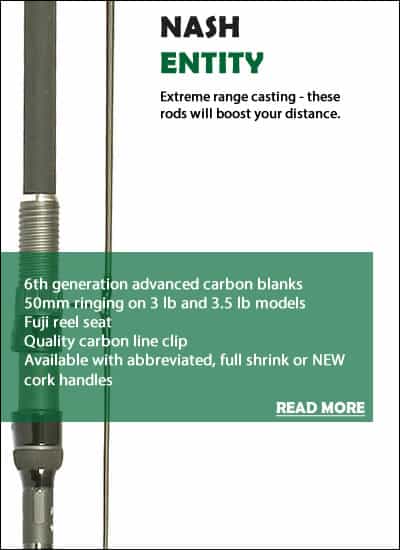 or
The Nash Scope may interest you if you're seeking something smaller?
---
Daiwa
Daiwa is another leading international brand known for quality products.
They also produce a huge amount of tackle for sea and match fishing.
Their range of carp rods includes the Phantom and Infinity.

Best Daiwa Rod
or
On a Budget? The Daiwa Phantom is a great rod for novices.
---
Carp Rod Lengths
The length of your rod should match the type of situation you're faced with.
Generally, carp rods range from 9ft to 13ft long – so will begin with shorter rods first and why they can be useful for many situations.
These tend to be around 9 to 10 feet, and mostly used for stalking, especially in between trees or bushes, which require easy navigation.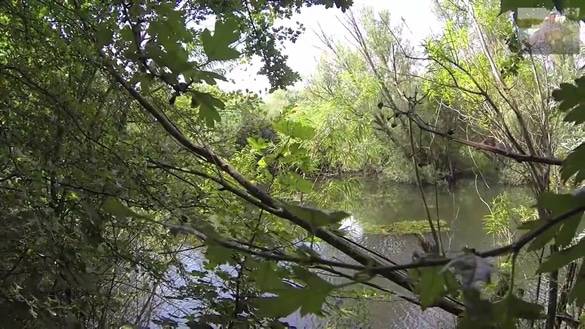 It'll certainly make stalking a lot easier if you're able to poke your rod through tight tree lines or avoid casting too much of a shadow over your spot.
'Stalker rods' are ultra compact, and the Nash Dwarf Rod, for example, is capable of retracting to around 30 inches – on top of a tested casting range of up to 170 yards.
If you're an angler who appreciates the battle, a short carp rod allows you to really 'feel' the action during close quarter carp fishing.
Mid-range sizes, for example, 12 foot,  are commonly suited to all round carp fishing situations.
You may have seen rod manufacturer's offering 13-foot versions.
This extra foot of rod can add generate more power and casting at distance is made easier (due to the power).
So choosing the right length of carp rod can really matter.

We highly recommend these carp rods below at 9ft, 12ft, and 13ft.
---
How many Carp Rods should I buy?

The majority of anglers have 3 or 4 carp rods.
Most use 2 or 3 as main rods with the remainder maybe saved specifically for any spod or marker work that's needed.
If you're new to the sport, then 2 main rods will suffice as you could use one of these for leading around (feeling the bottom), marking out features or even spodding
As you improve as an angler, you may require an upgrade or look to add more powerful rods to your arsenal.
Best Budget Carp Rod

Carp fishing can be an expensive hobby that can cost hundreds of pounds.
Although quality carp rods can be bought at a reasonable price without compromising performance these days.
For those who are on a tight budget may we suggest, especially for beginners, the Daiwa Phantom which is good value for money and doesn't lack in performance either.
Maybe you're after some quality bite alarms to compliment your rods?
Take a look at our *updated* bite alarms reviews to find out more.
---
Daiwa Phantom

Daiwa Phantom Features
40mm Butt Ring
12 ft length
3lb Test Curve
2 Sections
Lightweight
Summary

This rod is very lightweight and worth the money with DAIWA being a well known and respected brand, even as your first carp fishing rod, it's a relative bargain.
Read the full Daiwa Phantom Review!
---
Test Curves Explained

Surprisingly, a lot of anglers are unaware exactly what the 'test curve' of a rod means.
Let's explain this for you.
The test curve of a rod is the strength applied to the rod tip to create a 90-degree angle.
If you bought a Sonik SKS '3lb' carp rod and attached a 3lb led weight, the angle created would be 90 degrees.
When you've hooked into a fish, this means your rod tip can handle 3lb of pressure.
This does not mean your rod will snap if more pressure is applied.
**this has never happened to us yet…fingers crossed though!**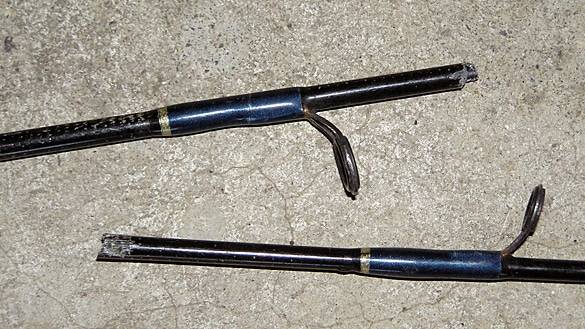 Your rod will quite easily bend much more than 90 degrees, but the pressure will transfer down the rod to the butt.
Depending on where this transfer begins in the length determines the rods action.
Some rods may feature a 'fast, action tip' which would tell you that just the tip can reach the 90-degree mark.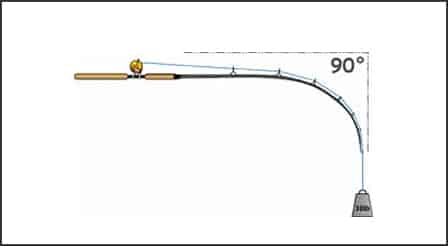 ---
Choosing the right Test Curve
Well, as with many other types of carp fishing tackle, it really depends on the lake and type of fishing.
A rod with a test curve of say, 2.75 lb to maybe 3lb would suit venues with very little weed or snags.
There is just no need to buy a rod with a huge test curve.
We enjoy carp fishing for the pleasure of feeling and fighting with the carp and you certainly won't enjoy catching carp with a powerful test curve.
But, there are situations when a 3.5 and above test curve is required.
I'd certainly contemplate using a rod with a higher test curve if fishing near snags or weed.
For long distance casting, say over 120 yards, then a 3.5lb plus test curve is necessary to enable you to cast that far.
Be aware that you're sacrificing that playing action when fishing close quarters.
---
Best All Round Carp Rod
There are carp rods designed for special situations such as stalking, long distance casting, and float fishing.
If you're looking for a great all rounder that is capable of handling many angling situations you could face, look no further than the Greys Prodigy GT3.
Greys Prodigy GT3 Carp Rod
Summary
Greys have tweaked the design & materials used providing excellent performance throughout the playing action.
Cast leads or PVA bags into the distance with ease as this rod packs a lot of power to hit your desired areas accurately.
The top section feels refined and smooth ensuring plenty of feel and control.
The slim profile blank carbon houses a Greys style DPS reel seat, full Japanese shrink wrap handle with gun metal anodised collars and butt cap giving the rod a quality look and feel about it.
Combined with 3k carbon reinforced joints, this enusres the rod is strong enough to last you for years.
The GT3 is a worthy successor to previous rods in the Prodigy series where performance meets the quality & price of today's modern day carp angling.
Why not read the complete Greys Prodigy GT3 Review?
---
Carp Fishing Styles | Methods, Rigs & Tactics

Carp fishing is a sport enjoyed by many, either competitively or just for leisure as a hobby.
Once you've got the hang of the basics and bought the right tackle, many anglers go on to adopt their own approach.
It really is an art – and carp anglers with over 20 years experience are still learning new methods, baits, rigs, and ideas.
Preparation and approach are key.
Analysing a carp lake, studying weather patterns and locating carp can increase your chances of catching tenfold.
You can improve your feature finding using a marker float which helps you accurately bait up the intended area
Using the right tackle correctly coupled with an efficient rig and bait presentation will give you the edge over others fishing the same lake as you.
Remember – carp can be caught anywhere on the lake, at any time.
Off the bottom, in the margins, on the surface – adapting your style to suit these conditions can really pay off.
For these reasons, carp angling can be challenging at times, but breaking your personal best or landing a lake record can be so rewarding.
Check out some awesome carp fishing tactics that we highly recommend.
Other notable pages: Carp Rigs | Stalking | Winter Baits
---
Stalking Carp
Let's talk about stalking – one of my favourite methods.
I'd stick my neck on the line and say not enough of you stalk for carp.
OK, lake rules could prevent you from fishing in between swims but I see so many anglers pitch up with their bivvy, find a couple of spots to fish and then chuck a few kilo of bait in and then….wait….wait…..wait.
That's fine, but if you're pro-active, you can really nick a fish here and there and creeping through a bush stealthily has kind of a 'hunter gatherer' feel about it don't you think?
Stalking for carp can be so much fun, and for short sessions, you're making good use of your time – as you should be!
OK, I've convinced you so how do you go about stalking properly?
During you walk around the lake, keep your eyes peeled for any carp patrolling or even better, feeding close to margins.
Lily pads and weedy areas are keen locations carp like to visit frequently due to natural food sources.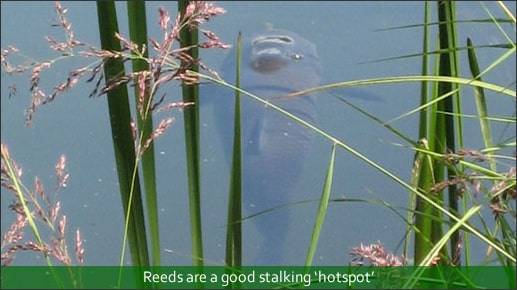 Once you've located a spot or two, introduce some bait little and often over the course of a few hours or so.
What you're doing is 'priming the area' and tricking the carp to feed confidently on your bait of choice.
After that, you're ready to begin stalking.
It's all about 'going in' slowly and with very light tackle as not to scare any resident carp away.
If necessary, use a smaller rod that can easily be manoeuvred through dense areas and one that won't cast a shadow over marginal areas.
Keep your end tackle minimal, because ideally, you're looking to drop your rig onto the spot without making too much commotion.
A light lead (say 2 to 2.5oz) is sufficient enough.
Try to match your hook bait with the free bait offerings you previously introduced earlier.
Now you're all set and it should just be a case of waiting for your rod to bend (hopefully not for long!)
Some other tips to offer you here would be to wear clothing that matches your surroundings (green or brown) and place your rig maybe slightly off of your spot if you see carp feeding there on your approach to the stalking area.
Check out our recommended stalking carp rods:
---
Best Spod Rod
Adding a spod rod to your collection can really help you branch out into a tried & tested method of delivering bait.
With some practice, you'll be able to hit highly targeted areas where using a carp throwing stick or catapult cannot reach.
Spod rods are stronger and more powerful and feature higher test curves of 3.5lb + than your normal use carp rod.
This is because of all the extra weight from your spod (or PVA bag) means you're less likely to be able to cast long distances and in some instances, you could damage your main rod.
We've some fantastic spod rods and reel combo's, so if spodding is something you're interested in trying – head over to our spod rod reviews page.
Our recommended spod rod is the…



Sonik SKS Spod Rod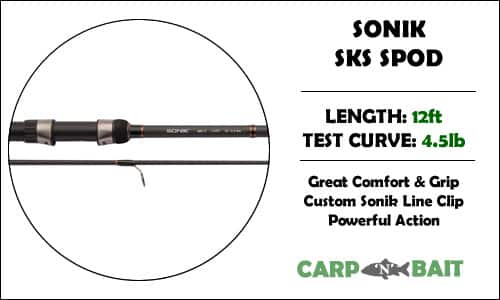 Summary
Cast from slim multi-modulus carbon fiber blanks, this sleek and chunky spod rod looks fantastic.
At 12ft from base to tip, this two sectioned rod has 5 double legged black lined SIC guides (if you don't know, SIC stands for silicon carbide) with a 50mm ring pattern.
The super slim handle (complete with Japanese shrink wrap) provides you with great comfort during action time.  A 4.5lb test curve is more than enough to cope during casting of your spod and mix.
With powerful butt sections with forgiving tips, this  reduces the risk of hook pull.
The reel seat is custom (DPS is unique to Sonik) and is also in black.
Finally,  a custom black Sonik line clip finishes of this spod rod review.
Find out more about the Sonik SKS Spod Rod with our Review
---
Carp Tips & Tricks
There is no doubt carp fishing is challenging, and there is nothing worse than drawing a blank in wet and windy conditions.
We discuss some carp fishing tips and tricks that you can add to your fishing, and improve your bite rate for those horrible, bad weather days.
---
Swim Choice
There's no doubt swim choice can make or break a session.
Carp can change their location in an instant.
You should constantly keep an eye on the lake and watch out for carp rolling, or bubbles indicating a feed.
They can also be very fussy about particular baits
You should experiment with bait types, shapes, sizes and flavours – and once you hit upon a bite, you should stick to these changes.
Keep mobile, and if you spot carp elsewhere on the lake, you should probably move.
This change will pay off.
---
Hook length
Another little change to confuse even the trickiest carp is altering the hook length.
Downgrading from 6 inches to just 3 inches can really trip up a carp who aren't used to dealing with shorter hook lengths.
After each cast, you should check your entire rig for any damage too.
---
Accuracy
Achieving good accuracy is earned through practice.
If you need to re-cast 20 times to land exactly on a productive spot, then so be it.
If your rig is presented too far away from your baited area – you're sure to blank.
Take into consideration the weather conditions, and if your recasting during the night, be sure to mark out your lines.
Check out this video from Wychwood for some great casting tips.
---
Timing
From the very beginning of your session, you should take notes on areas where you've spotted carp and the time of day this happened.
This is because carp like to patrol and they'll frequently re-visit these spots.
---
There's plenty more for you…!
We've pieced together a mammoth list of carp bait suppliers just for you!
Read More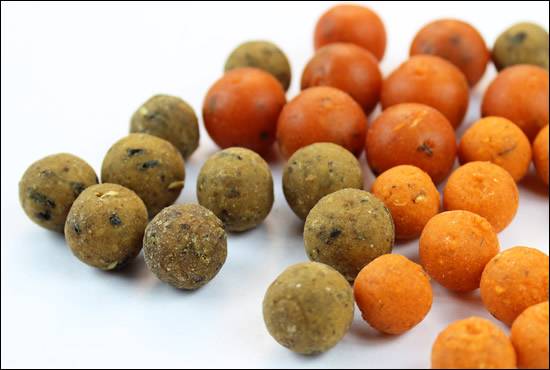 Save
Save
Save