I have recently started match fishing. Last year it was just at club level, but this year I've been fishing on the open circuit over at Partridge Lakes. I'm in my mid-30s' and suddenly realised, that I am probably one of the youngest anglers fishing the matches.
There are definitely a few people that have just turned 30, but there are no lads who are in their early 20s. Most are over 40, with a good amount being 40+. So what happened? Where are all the young match anglers?
A quote from Match Fishing Magazine shows that "In 2009, 77,138 junior rod licences were sold, while in 2013 the figure fell to 43,924."
The good news is that in 2021, licences sales were up. Angling International statistics showed "One of the most exciting things is that junior two-rod licences are almost double the period last year. That might indicate a significant uptake in angling amongst youngsters, which is good news for the long-term prospects of the trade."
Back When I Was a Kid…..
Ok, I am rambling on a bit now, but I think back to when I was between 13 to 16 years old when I was still in school. I was a member of a local fishing club that had a few small ponds. On the weekend these ponds would be full of lads and dads fishing.
I now walk the dog past these ponds and I can't remember the last time I saw anyone fishing and the last person I did see fishing was not a kid.
When I was a junior member there used to be junior matches organised and the turnout would be pretty good. The lads would fish and the dads would have a BBQ, and it was a great atmosphere and everyone caught plenty of fish. This club has now scrapped junior licences and it's the same flat fee for everyone as there are just not enough junior members. What's to blame for this? I think commercial fisheries are partly to blame.
I also took part in junior matches at a few local commercial junior matches but these are now few and far between.
They Are All Carp Fishing
I know I talked about Partridge Lakes before, but it's an example I am going to use again. It has a mix of lakes, but there's one lake where all the big carp are that's called Holbar.
If you walk around this lake and took the average age of everyone on that lake vs any other lake the age would be a lot younger. The truth is that all the kids want to do nowadays is go carp fishing for the big carp. They are not interested in fishing for silverfish, bream or anything like that. For them, it's all about carp, and the bigger the better.
Is that a bad thing? No. It's just venues like the local canal and small farm ponds that used to be amazing for fishing are being left to rack and ruin for lakes that are stuffed full of big carp. The fishing world is definitely evolving.
What Else Are All The Juniors Doing?
So, if the kids are not match fishing or carp fishing then what else is keeping them away from fishing?
The truth is, there are Xboxes, PlayStations and the internet. When I was younger I was addicted to computer games but playing games online was not as easy or as accessible as it is nowadays. If I was brought up 15 years later, maybe I'd be playing a lot more Xbox and doing less fishing.
Has Covid Helped To Get More People Into Match Fishing?
While not necessarily match fishing, the statistics released by the government showed that 1 in 11 new fishermen who bought a licence was a junior.
However, before covid there was a real push to get youngsters into fishing. Here is a quote from their site. "The introduction of free fishing licences for children in 2017 has led to a 53% increase with more than 79,000 junior licences issued last year."
Who Is Helping To Get Kids Into Match Fishing?
Guru is one of the bigger companies that I feel are really stepping up to help get youngers into match fishing with their match academy. They run these each year and even ran one online during the lockdown.
What Will Happen To The Match Scene?
If I was a commercial fishery owner then I'd be slightly worried about the future of my business and sport. I feel some venues with smaller lakes will knock those lakes through into 1 big lake in say, 10 or 20 years. These lakes that used to hold matches will then be stuffed full of big carp and slowly the match fishing venues get replaced.
For now, the match scene is good! Maybe not as big as it was 200 peg events were held on the canals, but you can rock up to your local open matches at your nearest commercial fishery and find it full of anglers. How long will this last? This is only my opinion and if you think I am talking nonsense then let me know in the comments below.
Where Can You Find Junior Matches?
As part of this article, I obviously wanted to see where I could find local matches for young anglers if I was a junior member. Some commercial venues are holding 4+ open matches for everyone, but where is running junior fishing matches?
Partridge Lakes again came up in the search but it only showed the 4 fishing matches they held in 2021. Nothing has yet been announced for 2022 on their website.
Warrington Anglers last updated their junior matches in 2012 according to their website.
Junior Match Fishing North West Facebook Group – This could be the place you want to go to to find Junior events as theres 400 members in here where you will find match reports and matches to fish.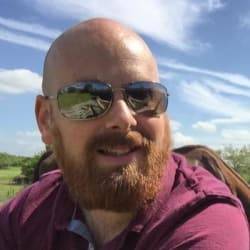 Mike has over 30 years of fishing experience in carp fishing and general coarse fishing. He is always looking for the latest fishing kit to try out and talk about and needs a bigger shed due to all the fishing tackle he owns. You can read more about him here.