Every experienced fishing guru will tell you that there is no better hobby to accompany fishing than reading. Books are your perfect companions whilst you sit back and enjoy the day, waiting for the line to catch.
There are tonnes of books written on the theme of carp fishing and many of them even act as an instructional guide for beginners. Others give a more detailed history on the topic and some even provide humorous commentary on the hobby in general.
They say you should never judge a book by it's cover, just as you should never judge a carp by its barbules, so we have put together a brilliant collection of book reviews to help you select your next bank-side read.
Chris Yates
You may well be familiar with Chris Yates from the BBC2 fishing series called 'A Passion For Angling'. He famously caught the largest fish ever collected in Britain, but his passion for fishing actually started at a very young age. Chris Yates is now an accomplished fishing author and has published at least 7 different works on the subject to date.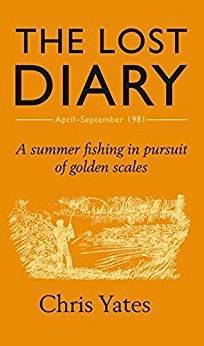 This is one of Chris Yates's most popular books so far and takes the format of a diary documenting his experiences fishing in his younger years. It is a very entertaining read and the enthusiasm in which Chris writes is almost contagious. It is a very short book though, so you might want to take one or two more along with you for long journeys.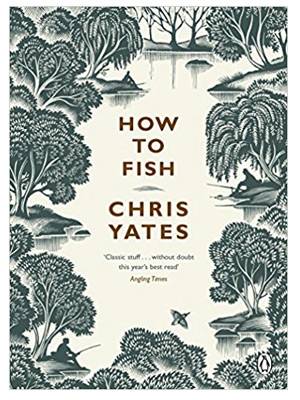 This book is not necessarily a complete instructional manual teaching beginners how to fish! Instead it is a beautiful depiction of a full days fishing and each of the elements that go into it. Not only does this book celebrate the art of fishing but also focuses on the beauty of the natural world as a whole.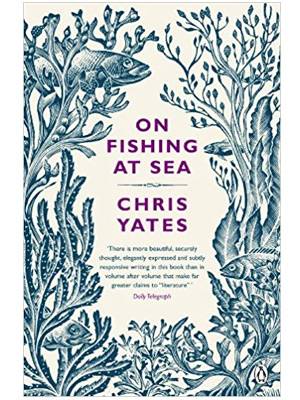 Chris Yates's style of writing really speaks to the heart of the avid fisherman. Those who love the art as much as he does will feel that this book inspires and relates to them on many levels. Chris is able to paint the perfect picture of fishing and this book provides a spectacular account of the beauty of fishing at sea and the various joys it can bring. A must read.

The Secret Carp often ranks high on the top ten list of favourite fishing books. And it is no surprise this book is so popular, as yet again, Chris Yates is able to transport the reader vividly back to a specific day of fishing. It is similar in style to 'How to Fish' and takes the reader on an evocative journey through the author's own fascinations with the hobby.

This book was published to tie in with the television series of the same name that aired on BBC2 in the early 90s. It is a descriptive account of the efforts that went into making the show and offers readers a light hearted version of many amusing stories from that time period. Those that enjoyed the television series itself will enjoy this book immensely and those that are unfamiliar with it will be inspired to head to the river's edge themselves.
Mr. Crabtree Goes Fishing: A Guide in Pictures to Fishing Round the Year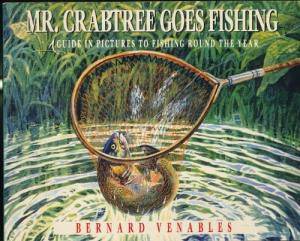 This is potentially one of the most famous books written about the hobby of fishing that has ever been published. It is delightfully hand illustrated in a style that appeals to all generations. The focus of the book is Mr Crabtree who enjoys fishing for many types of fish. This is a book that has earned a reputation of a firm family favourite as it has often been enjoyed by grandparents and grandchildren together.
Terry Hearn
Terry Hearn is playfully known as the 'Carp Hunter' within the angling community. He has a spectacular ability to understand and appreciate the carp's environment and he is a superb fisherman. He often seems to view angling as a profession more than a hobby and you can often note this slight tone in his written work.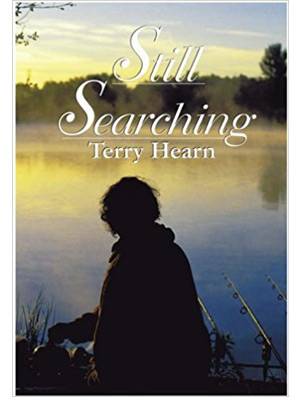 From reading this book you will have a much fuller understanding of what it takes to be a successful carp fisherman. Terry Hearn reveals the huge effort that goes into catching very large fish, including the time taken in observation, the distance that needs to be travelled and the amount of attention to detail that it takes.

As the title of this book suggests, you will find an exciting story about how to catch the largest fish in the United Kingdom. As many experienced anglers will know, large UK carp are a bit of an enigma and this book subtly provides tips and advice on how to locate and catch such elusive prey. Many remark on the large quantity of typographical errors in this book but overall it is an enjoyable, informative read

This book in in fact a compilation that not only includes work by Terry Hearn, but also other celebrated authors on the angling subject such as Chris Ball and Damian Clarke. It is edited by Tim Paisley and the premise of the whole book is to relive some of the most intriguing carp and fishing memories of the different authors. It is a light read that is perfect for dipping into to over several days.
Ali Hamidi
Ali Hamidi is perhaps one of the most famous authors in the angling community in modern society. He has recently appeared as a presenter on an ITV show named 'The Big Fish Off'. He is also well known for his travels around the world (from Texas to Tunbridge Wells!) looking for 'Monster Carp'.

Ali presents a very well put together account of the best methods of carp fishing in different circumstances. He is able to clearly demonstrate the different techniques that are best to use in different environments and it is clear his wealth of experience is behind such thorough practises. The book also features many images which provide extra clarity for readers wishing to use this book as an instructional manual.

Ali's experience is the key behind the success of this book. He is able to reflect upon his long career in angling and his travels worldwide, providing a truly engrossing read. He combines several styles of writing which appeals to all readers. Some chapters are purely anecdotal whereas others provide a more technical review on fishing methods. This book has it all!
Just For The Record – The Quest For Two-Tone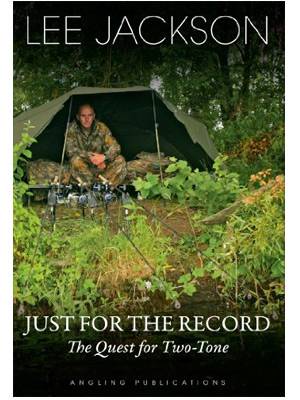 In this book, Lee Jackson provides his own personal story about conquering a river known as the 'Brook' and trying to capture a fish which he jokingly names 'Two-Tone'. Whilst it is mostly an account of Lee's fond memories, it also includes guest chapters which add variety and excitement to the book. Guest authors include Ian Brown and Simon Bater.
Ian Chillcott
Playfully known as 'Chilly', Ian Chillcott has been an author of carp fishing books for the last fifteen years. Chilly has a fun and often dramatic style of writing that is quite different from the peaceful, gentle accounts of old favourites such as Hearn.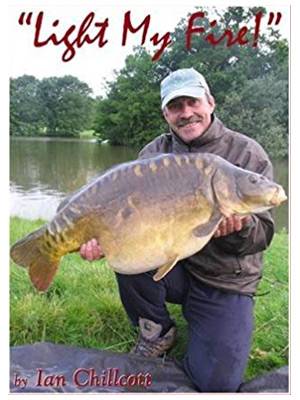 In true Chillcott style, this book provides lots of drama and excitement as he explores the highs and lows of carp fishing. This account reveals personal accounts from the author's life which he connects to his hobby of angling. It seems that the underlying message of this book is that passions (such as angling) are often at the base of people's lives and provide a stable backbone in life, despite the ups and downs.

It must be noted that this book may not be ideal for beginners to the hobby. Whilst it goes through and explains many angling techniques thoroughly, the author often uses complex details and language which some novices may find hard to follow. The more advanced fisherman will find the depth of this book satisfying and informing.
Kevin Green
Kevin Green is best celebrated for his editorial work for the magazine 'Coarse Fishing', however he actually started his career with the 'Angling Times' in 1994. He proved to be particularly enthusiastic regarding his work. Unfortunately, Kevin passed away several years ago, but is still remembered fondly by the angling community.

This guide specialises in instructing readers in the best techniques in using rigs, tackles and other angling equipment. Unfortunately, the author Kevin Green passed away before he had the chance to finish this book and his friend was able to complete the remaining chapters. The book has since been published in Kevin's memory,

This book is intended to serve as a basic introduction to the realms of coarse fishing for novices and beginners. Despite this, many true beginners may actually find this guide lacking in detail of many simple practises. Instead, this book has proved to be a true asset to those that may have taken a break from fishing and need a simple reminder on some of the details of specific techniques.
Ritchie on Carp: The Whole Story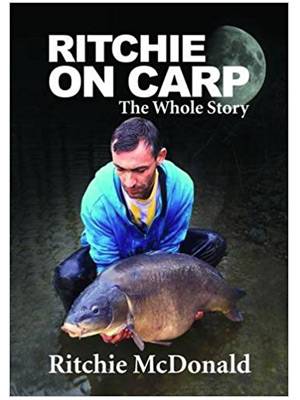 This is a brilliant account on the life of the fantastic angler, Ritchie Mcdonald. The author is well known for the spectacular catch of the largest carp ever to be caught in the UK. It is surprising to read that as a child Ritchie was actually reluctant to fish! It is a charming account and will remind readers of their own reasons for choosing angling. Each book comes with a copy of a DVD of Ritchie.
Fishing For Dummies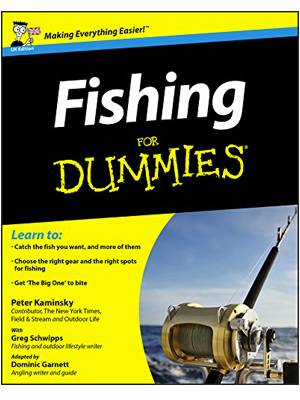 Like other 'For Dummies' books, this guide is a very nice starting point for beginners who want to learn about the basic angling practises that may help them to become an expert fisherman. However, many will report that this account lacks the personal touch and sometimes even feels clinical to read.
Confessions of a Carp Fisher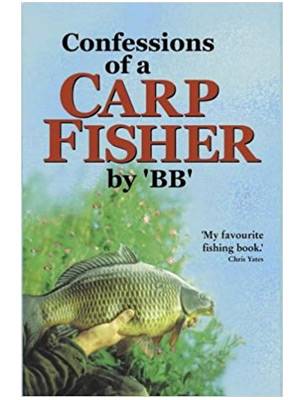 This account is often claimed to be a true angling masterpiece, and it has extremely impressive reviews from other angler authors such as the reliable Chris Yates. It is a beautifully descriptive account of what makes carp fishing particularly charming to the author. It was first published in the mid 20th century and still remains a classic to this day.
Coarse Fishing The Book for beginners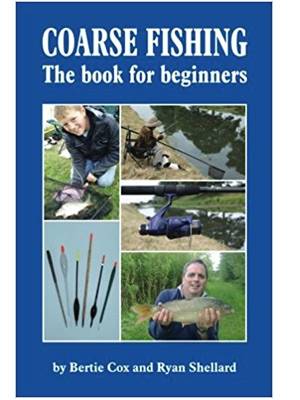 For all levels of expertise, this account on how to coarse fish is an extremely clear and easy to read book. It starts with very easy and simple techniques and slowly builds upon the reader's learning by adding in new methods as appropriate. It has helped anglers of all ages improve on their fishing skills and it is even an appropriate manual for children to use as they start their own fishing journey.
The Coarse Fishing Handbook: A Guide to Freshwater Angling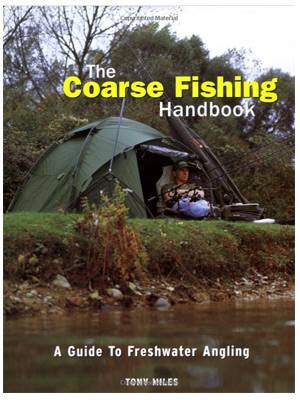 A feature that enables this book to stand out among others are the images and diagrams which depict tips and guidance to the novice fisherman. Unlike others featured in this review, this book does not only focus on carp fishing but also covers other species such a perch, bream and pike. This makes the book a great all-rounder and is great for anglers of all abilities.
The Beginner's Guide to Coarse Fishing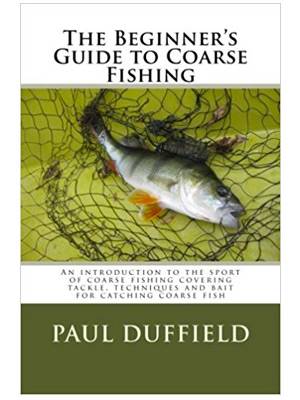 In contrast to the others mentioned in this review, this book feels a lot more recent and up to date and those who are new to the hobby of fishing may appreciate this slightly refreshed feel. Although the book itself is recent, it draws on the author's many years of experience to provide well thought out explanations of techniques used to catch coarse fish.
Coarse Fishing Basics: A Beginner's Guide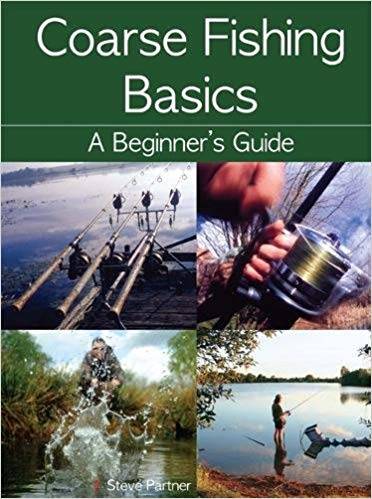 This thorough guide can actually serve as a pretty comprehensive reference book for those that fish frequently. If you could only choose one book for a beginner this one would be a great option. It is very simply written and even has a jargon buster to ensure clarity. The size of this book is also handy as it is small enough to be taken with you wherever you go.
Matt Hayes
Matt Hayes is another somewhat-famous TV angler. He has a fishing career that stretches back at least 40 years and he has been successful at communicating his experience on shows such as 'Record Breaking Fish' and the all time favourite 'Rod Race'. He is an excellent communicator and his passion for the subject easily transfers to the audience.

This book expertly divides different aspects of coarse fishing into bite sized chapters which help the reader to fully understand and master the skills. In particular, the introductory chapters on tackle, bait and the different species are well received by most readers. In addition, this book is completely free of complicated terms and phrases.

Not only is Matt Hayes well known from television shows and informative books on fishing, but he is often recognised for his expert photography skills regarding the angling hobby. This book gives Matt the opportunity to share some of his top tips to readers and avid photographers alike.

This easy-read features a collection of many different anecdotal stories, all recollected from Matt Hayes's experience. Since the author is well travelled, catching a wide variety of fish in different parts of the world, this book's individual tales contain an assortment of themes. From serious adventures to humorous anecdotes, this book has something for everyone!
John Wilson
John Wilson MBE is an author who has over 20 years experience of angling television production. Notably, Wilson spent many years producing angling related shows for channel 4 and impressively was voted the 'Greatest Angler of All Time' in 2004. A London based fisherman, Wilson now focuses his efforts on angling instructive books.

This book offers advice and techniques of aspects of fishing that other books often overlook. Included in some of the 'How To's' are topics on diving plugs and bobbin ledgering. The book is often quoted to be a great help for those that are returning to the hobby after many years away. The fact that is it written in a warm and informative style only encourages readers to appreciate the sport even more.

This book stands out from other angler's autobiographies due to the stunning photography offered by John Wilson himself. With over 60 years of experience in the angling community, and having contributed to a plethora of TV shows, magazines and newspapers, John's story is informative, touching and intriguing in parts.

This guide will obviously be of great value to those that live in the northern parts of the United Kingdom. There are many editions of this book so do ensure you pick up the latest copy to avoid certain tips and recommendations being out dated. Not only that, but the more recent version also offers online links to videos to hear from the author himself on the subject.

This book is currently only offered in hardback so rather than functioning as a guide or companion when you are actually out fishing, this coffee table book is better enjoyed when relaxing at home, contemplating your next fishing trip. The tips cover a huge range of fishing topics and even the most experienced fisherman will learn a thing or two from this bestseller!

Not only does this book reserve its pages for focusing solely on two of the most commonly fished species, but it also incorporates scientific studies of fish behaviour to help advise the everyday fisherman on the best techniques. John Wilson is able to digest the complex scientific content and replicate it in an easy to understand format.

Those that have already purchased Wilson's 1001 fishing tips need not worry that this edition will just replicate many of the ones they have already read about. In this guidebook, the author focuses purely on coarse fishing and even when tips do seem to overlap between the two books, the ones in this edition are edited to refer specifically to the skills one would need with coarse fishing. Another fine work by John Wilson.
Paul Duffield
This author is another UK based angler and he has a specific fascination about areas in Warwickshire and Worcestershire. Having been interested in all aspects of nature his whole life, Paul started fishing during family holidays as a child. Since then he has been working on angling content for readers and enthusiasts.

On this list of must reads, this book is one of the smallest and shortest. It was clearly thought out to be a book that you can slip into your fishing gear and take along with you. Despite being a short book, it is able to be concise and provide much of the information that can be found in longer accounts. It is a very enjoyable read.

For those that are brand new to the sport of fishing, this book provides a gentle and informative introduction to the topics of knotting and rigging. Since many experienced anglers would agree that knoting is an essential skill, this book is extremely important in introducing these all important techniques. It is clear and to the point.

This book is clearly aimed at the angler that is interested in the science and taxonomy behind the different species of fish. For those that prefer to focus on the techniques and methods of fishing this book would not be recommended as it is a pure guide to the various fish that can be found in British freshwater systems. Beautifully illustrated and well presented.

Compared to other guides written on the subject, this book does not contain any anecdotal stories and is not written in a jokey, fun way. Instead it provides to-the-point factual tips on the best techniques when carp fishing. Adults will enjoy this book, however many will experience that it lacks a lot of detail in places and even neglects certain important topics.

This book is almost unique in the fact that it is mostly made up of diagrams to illustrate to the reader the best techniques for floats and rigs. It also contains interesting commentary on float choice, casting and feeding. It also has a small section dedicated to shotting patterns. This book is small enough to take fishing with you and can serve as a handy on-site guide.
Flyfishing for Coarse Fish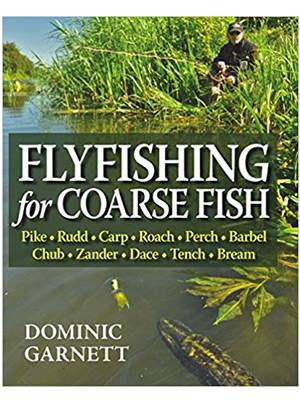 This book is bold in the ambition of uniting the two separate realms of fly fishing and coarse fishing. This is because most people usually favour just one type of fishing and it is rare that the two are combined. Despite this, Dominic Garrett presents an interesting proposal of how these two methods of fishing may well work together and produce interesting results.
Coarse Fish Identification United Kingdom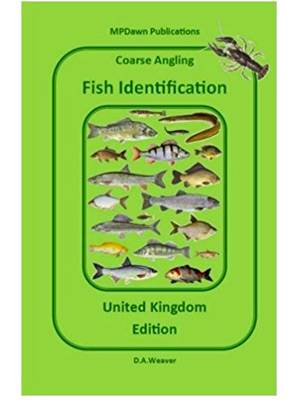 This is truly one of the best identification guides out there in terms of the angling community. It clearly lays out one species of fish per page with clear images, measurement and descriptions. Not only that but it also provides information on the rarity of each type of fish and provides the scientific name alongside the common name too.
My Fishing Days and Fishing Ways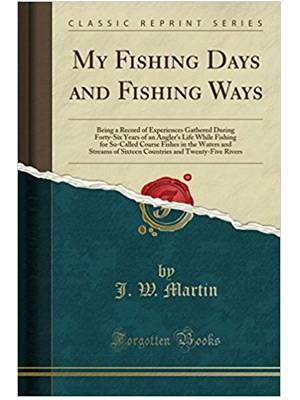 This combination of books marries two separate accounts from the author J W Martin about his personal experience fishing over several decades. Being an intrepid traveller over many continents the author presents a worldly review of fishing in different countries and climates.
The Smooth Guide to Coarse Fishing in Northern France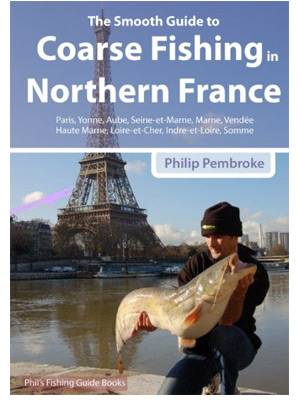 Whilst most books on this list so far have focused on fishing within the United Kingdom, this guide to fishing in Northern France should be enough to inspire anglers to pick up their rods and head to a new area to explore the fishing opportunities present. This guide is useful for tourists as it gives you all the information you need to fish abroad, such as obtaining a permit and which species you might encounter.
The Practical Guide to Coarse Fishing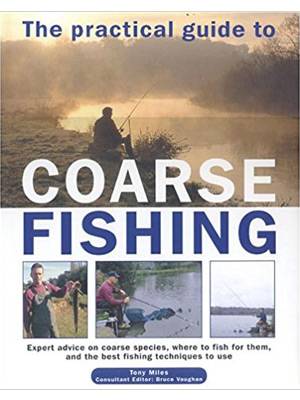 As you might expect, this book is a fine guide to coarse fishing but it doesn't just cover the UK, it also has information for fishing in Europe too. Among some of the topics are species identification, tackle techniques, bait recommendations and knots and ties. This is a well rounded book that could answer all of your coarse fishing questions.
Bob Nudd
Bob is another hero among fisherman, with many years of angling under his belt he has provided books for novices and experts alike. Some of his readers particularly appreciate his light tone and airy style.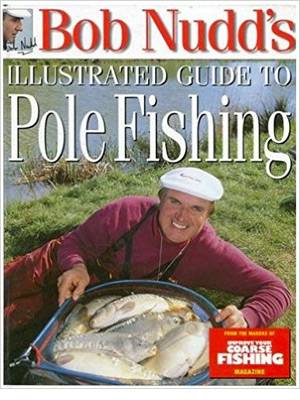 The most useful section of this book is the Question and Answer section which seems to perfectly capture the most frequently asked questions of even expert fisherman. For those that are interested specifically in pole fishing this really does seem to be the best choice. It even gives advice on buying the best pole for your needs.

Since Bob Nudd became a world champion winner for two consecutive years in the early 90s, he seems to be in the perfect position to give advice to budding anglers on how to be the best. He recommends tips not only for fishing itself but also coping with the pressures of a competition. Many will be delighted to read some of his most close kept secrets when it comes to pole fishing.
George F Mason
Like many of the other authors listed on this review page, Mason has been a keen fisherman since he was a child a shared the hobby with his father. He enjoyed it so much that he even started to enter fishing competitions, many of which he won. Mason has been a writer since 2003.

This entry on our list is different from all the others so far as it is, in fact, a fiction novel. It follows the captain of the Angling National Police Championship who is flummoxed by the local theft of copper from a nearby factory. This book provides a great opportunity to unwind and escape from the stresses of modern life whilst sitting on the bank.

Unlike other novels released by this author, this book follows a more autobiographical format as he shares tales from his childhood. This book not only features fishing based adventures from the 50s and 60s but also offers some amusing tales from Mason's adolescence. These range from outings with his family to fun with his friends. A delightful read.

This guide is written in classic Mason style and is unlike other fishing guides as it provides an extremely humorous commentary on different fishing tips. In particular, Mason at
tempts to pass on his tips which helped him beat his competitors throughout his competitive fishing career. Those already experienced in angling will still find this a useful and entertaining read.
Spigworth Pond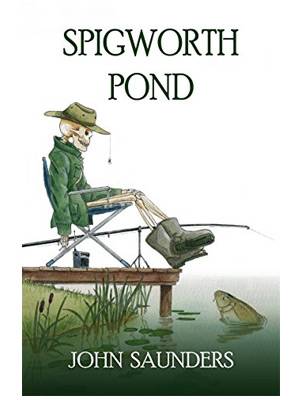 Spigworth Pond is another highly entertaining fictional novel that focuses around the angling community. It features a realistic tale about angling clubs in the mid 70s and 80s and how their members used to behave. Those that have their own fishing experience from this time period will be able to relate to this tale and it will make even non fisherman chuckle from the anecdotal format.
Best of Dick Walker's Coarse Fishing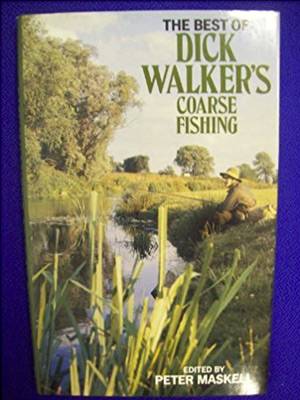 This guide is essentially a quick whistle stop tour through some of the basics that should be considered when going coarse fishing. It covers all the important topics such as tackle and the different species you might encounter. It also has a specifically engaging chapter on the tactics and skills that will help you be as good as Dick!
The Rising Antenna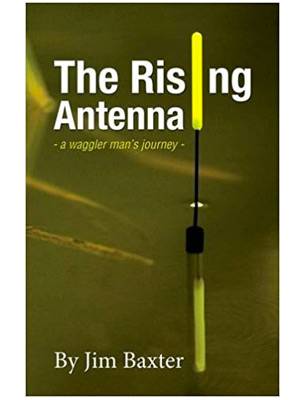 This is a simple guide from Jim Baxter and several other contributors which can help you to get the most out of fishing on a river or lake. The main focus of this book is float fishing using a waggler. A key selling point of this book is the fact that it contains several people's different views which provide an all rounded expert opinion of the best methods of float fishing.
Hook, Line and Sinker (One Man's Search for the Perfect Day's Fishing Book 4)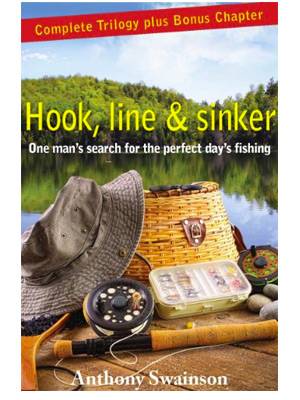 We have all been there, sitting on the bank, truly believing that it is the most perfect day of fishing man could ever experience. However Swainson was less easy to impress, he was constantly in search of the most perfect day and this ambition took him abroad to many countries. It is ultimately a collection of short humorous stories that will keep you company whilst sitting on the bank.
Angler's Mail Guide: Catch Bigger Coarse Fish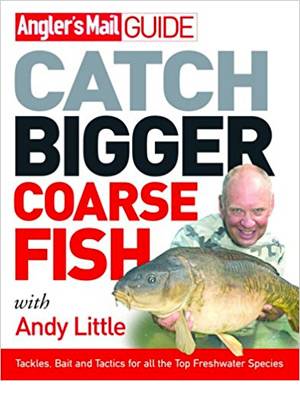 It is well known that over the last few years the size of fish in the United Kingdom's rivers and lakes has been increasing. This book exploits this fact and helps readers to fully understand the techniques involved in catching the biggest fish out there. It is a fully updated manual and every reader will learn a thing or two from this book, regardless of experience.
Fishing for Big Tench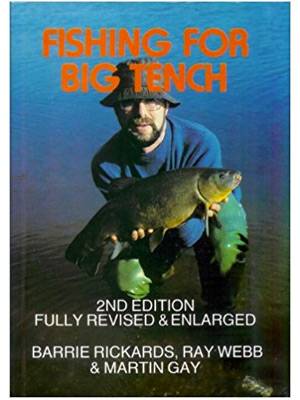 Even though this book was published in the late 70s, it still contains many useful tips and techniques relating specifically to fishing for the largest tench in British waters. Despite this, many will find that the equipment featured in the book is quite outdated. For those that want help specifically to improve their skills, this book would be recommended. However, for those that want to learn about the best equipment, it would be advised to go for a slightly newer option.
Living His Dream: A New Life in the Sun of Champagne, Croissants and Carp Fish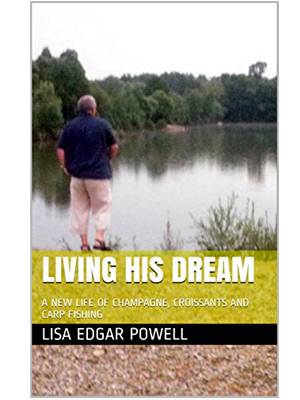 This is the only entry on the list from a female author and it is definitely not one to be overlooked. Lisa wrote this book to feature her husband's adventure in the world of angling and their family's move to France to explore the region in terms of its angling opportunities. This real life, humble read will touch even the most cold hearted fishermen out there.
Crooked Lines: A Collection of Fishing Stories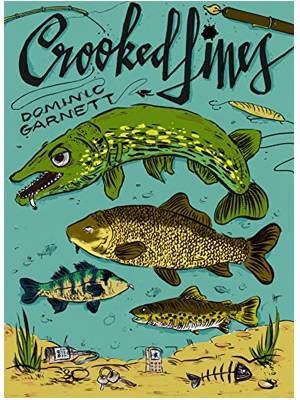 This author is well known for his collection of stories on various topics that aim to delight and entertain the reader. This book specifically features fishing tales and is no exceptions to the author's other works as it will keep readers chuckling from the first to last page. Accompanied by excellent illustrations from Neil Bunn, this book provides a lighthearted, quick paced read.
Mark Everard
This author has many specialities. He is a scientist and broadcaster and has a huge role in the fields of sustainability and environmental matters. He also often writes about his other passions; angling and music. Due to Mark's expertise and various interests he is able to write from a unique point of view that encourages readers to think about the wider picture.

In true Everard style, this guide gives a wholesome approach to understanding all factors that may affect coarse fishing in local rivers. It features chapters on understanding the different habitats and the diversity of species that might be present in rivers. It also contains a very informative section on the life cycles of fish species. It is a read that makes the readers consider coarse fishing from a new perspective.

This book offers a very comprehensive review of the history of fishing. Some of the most interesting chapters of this book include those explaining the natural history of fish species and the cultural history behind the hobby itself. Whilst these topics are fascinating, many might find the content a little complex and hard to digest, particularly if they are new to the subject.

As the title suggests, this is a full and complete look at the fish type 'roach' and all aspects that are involved when fishing it. Since it really does cover almost every aspect imaginable, many may find the work almost obsessive in nature. However, if the reader also shares this same intense passion, the book will provide a bible on everything you need to know about the subject.

Size really is a feature that keeps popping up when speaking to anglers. It seems the whole world is focused purely on catching only the biggest fish. This book seeks to be a little different and celebrates the beauty of catching smaller fish species. It really is an eye opening read and will surprise many experienced fisherman just how much joy can be gained from hunting smaller prey.

This book is a perfect example of how Everard's enthusiasm is contagious to his readers as those who complete this book will be chomping at the bit to get out and fish roach for themselves. The fact that the author is also passionate about wildlife and nature in general gives a wholesome feel to this read and will help anglers to consider new aspects when next heading out to catch fish.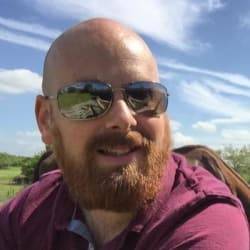 Mike has over 30 years of fishing experience in carp fishing and general coarse fishing. He is always looking for the latest fishing kit to try out and talk about and needs a bigger shed due to all the fishing tackle he owns. You can read more about him here.