Cheshire has some of the best fishing in the whole of the country. There are many fantastic angling clubs for fishermen to choose from and there is something in every club to suit every kind of angler.
We will be taking a look at some of the best angling clubs in Cheshire and what each one has to offer.
1. Bay Malton Angling Club
https://www.baymaltonanglingclub.org.uk/
Bay Malton was established in 1978 and they have a total of 12 still waters and 1 river across the North West.
The best fishery in their selection is the fantastic Border Fisheries which has everything you need for a day's fishing. There is staff on-site every day, as well as a bait shop and cafe. I have visited this fishery for my club matches in the past and I was really impressed with just how well kept it all was.
2. Jodrell Bank Anglers
This is a fantastic little angling club that I was a member of. The only reason I gave it up is that the lakes were just a bit too far from my house.
They have a great selection of small farm ponds which are located in fantastic scenery. With this club being small it's got a really friendly feel to it and the Facebook group was always very helpful.
3. Dunham Massey Angling Club
https://dunhammasseyanglingclub.org/
Dunham Massey Angling Club is a small club that has 5 club waters. These are all perfect for quiet days fishing.
Their lakes are perhaps not suited for the specimen angler but if you want a nice quiet days fishing then this could be the club for you.
4. Penketh and Old Hall Anglers
This is the main fishing club that I am in.
If you are new to match fishing and want a friendly bunch of anglers to fish with then it's one I would recommend. The venues they fish at are really good and members of the club are helpful.
It's only £15 a year to join and they do have 1 small pond which you can fish for that.
5. Northwich Anglers
This angling club was established in 1913 and has access to 12 still waters as well as some river and canal stretches.
Budworth Mere is probably one of their best waters as it holds some big carp and its a venue where night fishing is allowed. Its not a runs water and fishing here is hard, but the rewards can be amazing. It also holds some amazing bream.
6. Tarporley & District Angling Club
They currently have a full waiting list (at the time of writing, March 2022).
They have 9 still waters with the Shropshire Union canal being one of their waters. This really is a fantastic canal.
They run a selection of matches each year that members can fish.
7. Winsford & District Angling Society
https://www.winsford-anglers.com/
Winsford Anglers have no joining fee, which is a nice thing to see as most clubs ask for a hefty amount when you join.
They cater for lots of different types of angling from faster-flowing Rivers to The slower pace of the River Weaver or one of their still waters.
Night fishing is allowed and they also have someday ticket waters for nonmembers which is always good if you want to take a friend fishing.
8. Nantwich Angling Society
Nantwich Anglers have 2 still waters, 1 river and access to 2 canals.
Membership is cheap at £20 a year and there is no joining fee.
9. Altrincham Anglers
http://www.altrinchamanglers.co.uk/waters.html
They have some lovely waters. 8 still waters in total and 1 section of river.
For me, the best water they have has to be the lovely Marbury Mere which is a fantastic fishery, set in a wonderful location.
10. Prince Albert Angling Societ
This is a massive angling club and definitely the biggest one that I know of. It has over 220 waters across the country, so it's not what I would call just an angling club for Cheshire as their waters stretch all the way up to Scotland.
If you are someone who is up and down the country a lot and are after a lot of places to fish then this could be the club for you.
At the moment there is a 3-year waiting list for adult members as the club is just so popular.
11. Warrington Anglers
Warrington Anglers have one of the largest set of fisheries of any clubs on this list. They have many stretches of the Bridgewater canal which is one of the best canals in the country.
If river fishing is your thing, then they have fishing rights to an amazing 16 rivers including the River Dane. Not all of these are in Cheshire, some are in Wales or further afield but it gives you some great chances to visit other places across the country.
If carp fishing is your thing then Sandiway lakes or Moore Quarry are 2 of their well-known specimen waters that hold fish to over 40lb.
Warrington Anglers offer night fishing on a lot of their big carp lakes. You do have to prebook for this.
I was a member of Warrington Anglers and they did have a lot of amazing waters.
12. Lymm Anglers
https://www.lymmanglingclub.com/still-waters
Lymm Anglers currently have a waiting list and this is down to them being a well-known club that looks after their waters.
Certain waters require an overstamp, which means you must have completed work parties to get extra fishing privileges.
They have access to 16 stretches of river and 9 stretches of canal.
They have 26 still waters with some of the best ones being Lymmvale, which does require an overstamp but this is one of the finest carp angling lakes in Cheshire. One of their other best waters is the Belmont complex.
One of my favourite waters of theirs if Lymm Dam. This is located right near the centre of Lymm and is one of their best specimen waters. After fishing, you can have a walk into the village for a quick pint.
13. Wilderspool Anglers
This is a very small club with only 2 waters which are located in South Warrington. If it's a nice quiet day fishing on small ponds that you are after then this could be the club for you.
14. Weston Angling Club
https://www.westonanglingclubruncorn.co.uk/
Weston Anglers only have 1 water, but it's a lake that the club owns outright. The lake itself is just over 5 acres in size and it's well known for being great water. They run matches on the water and there are regular work parties.
15. Cheadle Angling Club
There isn't much information on this website but it appears they are a club that's mainly focused on match fishing on their own water.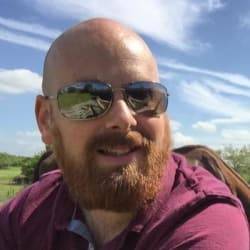 Mike has over 30 years of fishing experience in carp fishing and general coarse fishing. He is always looking for the latest fishing kit to try out and talk about and needs a bigger shed due to all the fishing tackle he owns. You can read more about him here.