There are plenty of match fishing blogs out there for you to read and we have picked out some of the best in this list.
Match Fishing Blogs
1. Phil Seedhouse Match Angler
This is a fantastic match fishing blog and that's the reason it's at the first spot on the list.
Phil goes into great detail with his match reports and it's one I follow and have a quick read of before my latest matches to see what he has written in his latest match fishing blog post.
He fishes some of the best venues across the country which include:
Tunnel Barn Farm
Manor Farm Leisure
Woodland View
Solhampton
Lower Park Fisheries
He is also available to hire for fishing coaching. So if you like what you read, then get in touch with him.
He doesn't just fish in matches, but he also does tackle reviews as well, some of these are really good and in-depth and he gives an unbiased opinion as to its all the tackle he has used himself.
2. Silver Fox Match Angling
This match fishing blog has been around since 2008 and the Silver Fox match fishing blog is updated every week!
The detail he goes into in every post is amazing. He talks through the rigs, used baits used, what went wrong, what worked well. Not only is this good for anyone to read, but it's also really good for him to look back on and see what worked well depending on the weather and time of the year.
He also posts up pictures of the results of each match, showing who was in the top 3 and who won the sections.
On the right-hand side of his blog, there's a list of fisheries that he's fished at. There are over 50 but some of the ones he fishes at the most are Acorn Fisheries and Windmill Fisheries.
3. Jon Arthur
At number 3 on our match fishing blog lists is Jon Arthur.
Jon is a well-known angler and he is sponsored by Matrix. He's fished in all the biggest events you can think of and that's why his blog makes it onto the list.
He has a big following on YouTube which is where you can see watch his full live match videos which are always really helpful.
You can usually find Jon fishing at Moorlands farm, Tunnel Barn Farm, or down on his local canal.
4. Maesknoll Match Angling
Another great match fishing blog that's updated every week and is run by Chris Fox.
It's been around since 2008 and there are easily over 500 entries on the blog.
Chris can usually be found fishing at Viaduct, Ivy House, and Acorn Fishery.
His match reports are very in-depth as he goes through rig setup, what worked and what didn't work.
5. Against Men and Fish
This match fishing blog was started in 2006 by Jamie Rich and has over 1000 posts. I think that's the biggest match fishing blog on our list.
This is definitely a match fishing blog that needs to be on your reading list. There are some great reports and he loves to fish in river matches as well as commercial matches.
6. Cadence Match Fishing Blog
Cadence isn't actually run by 1 person like most of the match fishing blogs featured on here. However, we wanted to include it as they are a well-respected company that has a whole host of reports on their blogs.
Anyone can write a blog post for this site as they allow guest posts. All you have to do is get in touch and find out if the topic is suitable for them
7. Cluckers Peg Match Fishing Blog
This is a match fishing blog that has been around for over 12 years.
It's run by Tim Ford and he updates the blog about 4 times a month talking through his latest matches, what worked well, and what he could have done better.
He loves fishing on the River but also fishes a lot of commercials as well.
His match fishing blog is definitely one to check out.
8. Match Fishing Magazine
The name says it all. It's Match Fishing Magazine so all of their content is match fishing related. However, it's not reports that you will find on here, but you will find reviews of the latest equipment as well competitions, catch of the month, and much more.
This isn't just a website. You can get the paper version delivered straight to your door via subscription.
9. Canal and River Trust Match Angling Blog
The canal and river trust do some amazing work on our canals and rivers.
Steve Cope runs this section of their match fishing blog and you can find it updated once a week.
The results on here will be from matches that have been held on canals and rivers. Steve writes really great articles that go in-depth and will help you stay up to date with what's going on.
10. Telling Times Match Fishing Blog
Telling Times has been around since 2010 and has almost 1000 articles. He updates his blog every week with the latest results which are full of pictures showing the catches and results.
11. Match Focus
This is run by Paul Holland and Andy Bennett who are 2 of the best anglers in the country.
It's not exactly a blog, but I wanted to feature it as it's an amazing resource. It costs £10 a month (at the time of writing) and there are full-length match videos talking you through everything that they do. It's worth joining up for at least a month and watching the videos.
12. Kristian Jones Facebook Page
I know this isn't a blog, but many anglers are using Facebook to update their match results now.
Kristian is a fantastic angler who updates a few times a week with what fishing he has been up to. He talks about what pole rigs have worked well as well as what baits.
He is always up there winning a section or the match so its definitely worth checking out what he's doing to win these matches.
13. Andy Bennett Angling
No match fishing blog list would be completed without mentioning one of the greatest match fishermen of all time. Andy has won Fish O'Mania and many other big competitions.
He fishes a lot of the commercial fisheries in the northwest and updates his Facebook page each week to say how he has got on.
Final Thoughts
I hope the above list of match fishing blogs has been useful for you. If you are into match angling and think we have missed out any blogs then please get in touch and let us know and we can get them added.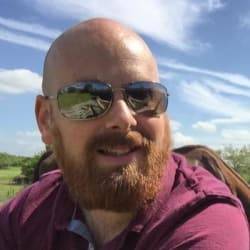 Mike has over 30 years of fishing experience in carp fishing and general coarse fishing. He is always looking for the latest fishing kit to try out and talk about and needs a bigger shed due to all the fishing tackle he owns. You can read more about him here.