We take a close look at shotting patterns and the variations you can use.
It is important when deciding what shotting pattern you use to think about what you are trying to achieve by laying out your shot in such a way. Do you want a natural fall of the bait to try and trick wary fish into taking your bait? Or do you want to get your bait to the bottom fast to ensure your bait is in place in the quickest possible time? Here are a few variations for you to try next time you are out on the bank.
A) Bulk and droppers
Simple, but effective. Probably the most readily used shotting pattern, the bulk ensures the rig gets down to a certain depth quickly while the droppers allow for a slower fall of your hook bait into the area of the swim where you are hoping to catch the fish.
Placing your dropper shot six inches apart and your bulk seven inches above the second dropper will help to reduce tangles.
B) Spread Bulk
A positive shotting pattern that aids bite detection. Starting above your hook length, shot can be placed anywhere from half an inch to two inches apart. The further apart the shot, the less resistance when a fish picks up your bait.
A popular pattern when pellet fishing as this will keep your bait nailed on the bottom.
C) Bulk
An ultra-positive shotting pattern, usually used when fishing in shallow water or when fish are likely to disturb your rig in the water column.
The shot low down on the rig allow the rig to settle in the swim quickly, either straight after laying it in or if a fish moves it.
D) Strung Out
Spreading your shot out over the length of the rig will allow for a natural, even fall of the hook bait. This will allow you to explore all depths of the swim and read the float as each shot registers when it settles.
In deeper water you may choose to spread the shot out in just the bottom half of the rig.
E) Double Bulk
The go-to pattern when fishing overdepth. The first bulk allows you to dot your float down as normal and the second bulk, placed almost at dead depth (almost touching the bottom of the swim) allows for bite detection if a fish picks your hook bait up.
As the hook bait is lifted so will the second bulk be, resulting in a 'lift bite' shown as your float will rise up rather than go under like a standard bite.
F) Tapered
An adapted version of the strung-out pattern, the tapered shotting pattern allows your bait to fall gradually slower as it fully settles. It is particularly effective when fishing for roach on natural venues such as rivers or deep lakes.
Guide to pole float shotting
| | |
| --- | --- |
| Shot Size | Shot Weight |
| No 8 | 0.06g |
| No 9 | 0.05g |
| No 10 | 0.04g |
| No 11 | 0.03g |
| No 12 | 0.02g |
| No 13 | 0.01g |
| | |
| --- | --- |
| Pole Float Size | Weight |
| 3×10 | 0.10g |
| 4 x10 | 0.15g |
| 4 x 12 | 0.2g |
| 4 x 14 | 0.4g |
| 4 x 16 | 0.5g |
| 4 x 18 | 0.75g |
| 4 x 20 | 1g |
Using the above charts should allow you to roughly shot your pole floats properly. Remember, different manufacturers' pole floats may take slight variations of shot despite stating to be the same size. This is where a shotting tube can come in handy to fine-tune your float's shotting.
Example: A 4×12 pole float takes 0.2g, you could therefore choose to use five No10 shot on your line to shot the float or even four No9s.
1) Preston Innovations – Stotz

Info: Hybrid shot designed to be used on larger diameter lines, although they work perfectly well on low-diameter lines as well. Easily moved up and down your rig.
RRP: £8.99 or £1.99 (refills)
2) Sensas – Shotting Tube
Info: A brilliant addition to your rig-making setup, this will allow you to shot your floats perfectly in the comfort of your home.
3) Ballabeni – Split Shot
Info: Perfectly round shot with a central groove, often described as one of the best split shot available.
4) Stonfo
Levapiombo Shot Tool (Pliers/Remover)
Info: An extremely handy tool when out on the bank or when adding shot to your rig – add or remove shot with ease.
5) Drennan – Lock & Slide Olivettes
Info: Olivettes are a neat alternative to shot when a big weight is needed to shot the float. These Drennan olivettes are brilliant.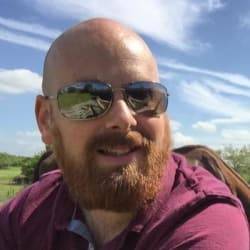 Mike has over 30 years of fishing experience in carp fishing and general coarse fishing. He is always looking for the latest fishing kit to try out and talk about and needs a bigger shed due to all the fishing tackle he owns. You can read more about him here.