Well known for its beautiful countryside areas and fascinating landscapes, the eastern England county of Lincolnshire also offers an excellent supply of carp fishing lakes.
Furthermore, there are four individually designed carp lakes, which are all run through a syndicate. This means ample opportunity for you to take your angling experience to the next level and fish with like-minded people on those of quieter lakes.
Syndicate Carp Lakes in Lincolnshire Well Worth Considering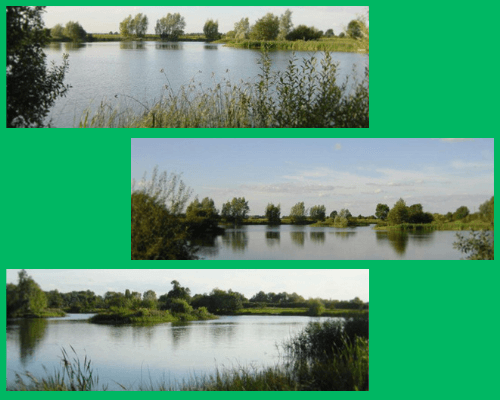 Found in the Mansfield area of Nottingham, White House Fishery offers a carp syndicate which is better known as The Deeping Syndicate.
Membership of this syndicate offers anglers access to three fantastic lakes, named Deepings No.1, Deepings No.2, and Deepings No.3.
The idea of the syndicate originated well over a decade ago when founding members considered the essential elements of a thriving fishery and combined them to make this a friendly group setting.
Now, with rules designed specially to cater to both anglers and indeed fish, very little of the original regulations have been changed over the years; confirming the effectiveness of the syndicate overall!
Membership is through an invitation to the fishery, and usually via current members and personal recommendations.
With an emphasis on encouraging long-term members looking for a friendly fishing environment in the most peaceful of surroundings, fees are worked on a reducing cost basis.
Deepings No.1 has been extensively improved over recent years to offer an extensive planting program, 17 man-made swims, and now covers six acres in total.
Three rods per angler are permitted here, and membership is open in January and June for this lake.
This is the lake containing vast numbers of carp with weights up to 56.5 Ibs recorded – making this the more sought-after lake! Here you'll find mirrors and commons.
Facilities here include a spacious car park next to the lake, alongside a toilet, shower, cooking, and coffee making facilities in the member's lodge.
Deepings No.2 has been replenished and restocked with carp in the low range doubles topping over 40 Ibs. You'll also find small numbers of cats with 40 Ib weights.
This lake is around seven acres with new bivvy swims created around it for an enhanced fishing experience. Three rods are allowed here, and all facilities and membership registration dates are the same as Deepings No.1.
Deepings No.3 is a six-acre lake fully stocked with carp to the mid-30s. Once again with a three-rod limit, this lake varies slightly to the other two as it's situated on a private estate. Therefore the rules are somewhat different here.
However, there is a small social cabin for anglers with basic facilities available. The hopes are to increase this lake's size and facilities in the years to come.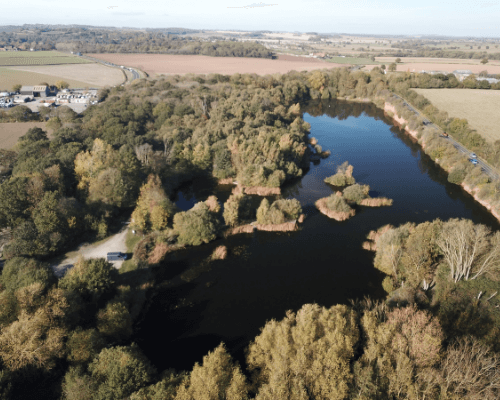 Set up by a former Advanced Carp Fishing Magazine and Carpworld Magazine Editor, the Woodsetts syndicate can be found in the Gatford area.
Woodsetts has undergone a fantastic transformation but was initially a sand extraction pit dating back to the 1950s. Now, it's home to exceptional carp fishing offering anglers a wide choice of fishing situations – with some easy and some of the more challenging due to its fascinating history!
Stock is immense here with the use of a well-structured management plan in place. This means anglers will be able to fish for fantastic types and indeed sizes of carp, alongside tench, bream, pike, silverfish, perch, and rudd.
With just under thirty swims, and all brilliantly named, two rods are permitted here, and fishing is accessible from 7 am to 6 pm in the summer, and 7 am to 4 pm in the winter. For syndicate members, night fishing is also available.
Membership is via an application form on the website with a couple of varied options for you to select from to suit your angling requirements.
Some bays have specified parking, but there is plentiful parking on site with two main car parks available.
A designated nature reserve, the quarry pond is set to a backdrop of woodlands and also attracts many keen photographers. Wildlife is also in abundance here with badges, foxes, dragonfly, bats, grass snakes and nesting sites for swallows, swifts and sand martins.
North Lincolnshire is home to the Barrow Mere which was once a former clay pit. Now used as a small fishing syndicate, it's a 60 plus acre lake offering the most tranquil of angling experiences.
Though the syndicate doesn't have a specific website, they do have a community Facebook page which anglers can become a part of.
A stunning location, catches recorded here show fantastic growth rates with carp passing the 20 Ibs rate. Bream is also another great find.
Work has been continual all around the lake with both pegs and footpaths improved. Car parking is also being enhanced with the syndicate looking to put as much of the membership money back into offering a fantastic destination for all members to enjoy.
Those looking to join can contact the syndicate through their Facebook page. However, potential members are also encouraged to check through the photos of the lake, which are displayed on their page first. This is because the lake also plays host to a sailing club and is said to be very weedy at times.
But, if it's a pleasant and tranquil fishing experience you're after with some friendly members keen on improving the angling experience for all, Barrow Mere is certainly a syndicate worth looking into.
The Messingham Syndicate Lakes offer a choice of two stunning lakes and locations, and both can be found and easily accessed via the town of Scunthorpe.
Ralph Pool is the larger of syndicate lakes and well known for its stock levels and fish diversity.
Set in a stunning location surrounded by trees, access to the comfortable platforms is easy. What's more, with its ideal setting, you'll be left alone to fish in peace away from visitors – and other anglers, if you prefer!
Containing many varieties, Ralph's Pool is known for its large skimmer and roach population, but there's also catfish, perch, mirrors, and commons.
Lenny's Lake is the second syndicate lake and offers a great test of fishing skills with 200 to 300 Ibs of fish in one single session. There's also the chance to catch carp up to 30 Ibs here as well as catfish as big as 50 Ibs.
With a reasonable annual fee for membership, the syndicate prides itself on maintaining a high quality of anglers and therefore have a zero-tolerance policy for any found to be breaking the rules!
Membership is by postal application and even covers a junior angler for free if they're the son or daughter of the adult obtaining the membership.
Final Words on Syndicate Carp Lakes in Lincolnshire    
Being a part of a fishing syndicate means linking up with those anglers who are looking for a similar experience as yourself.
These are a fantastic selection of fishing syndicates in the Lincolnshire area, offering a better opportunity to access more catches while doing so in a reduced traffic area.