This historical county in the South of England is home to the wonderful and unique coastal plains, and some really iconic sceneries. Really diverse and different from the northern regions, Sussex is full of surprises. And best of all – it is home to some proper, quality carp fishing.
That's why today we will take you on a trip around Sussex, showing you the best day ticket waters where you can enjoy some top notch carp angling!
Carp Fishing Day Ticket Waters in Sussex
Frant Lakes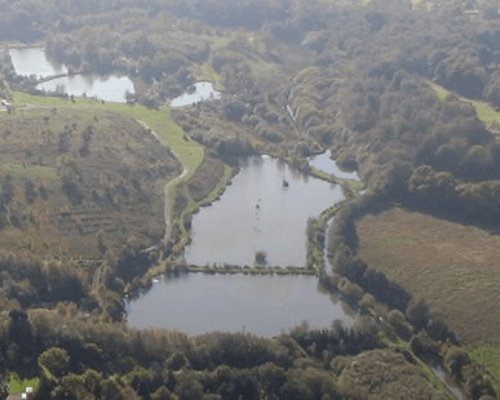 Just a 40 minutes drive away from South London, the Frant lakes are nestled on the border between Sussex and Kent and tucked neatly into breathtaking scenery. Surrounded by pristine woodlands, the Frant lakes offer you an unforgettable ambiance. There are around eight large lakes situated on a large property, and each one offers a different experience. You can choose between match lakes, specimen lakes for carp, and a coarse fishing selection.
Frant lakes are working towards being the best fishing location in Sussex, and their facilities are top-notch. You can enjoy an on-site café, toilet and shower facilities, car parking, and a tackle shop. Prices average around £15, and the enjoyment of the stunning landscapes is well worth it!
Ardingly Activity Centre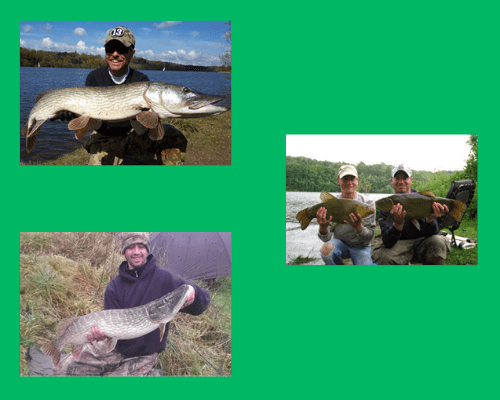 Specializing in Carp and Pike, but also offering good coarse fishing, Ardingly is a neat and enjoyable location with a lot of potential.  What was once a drinking water supply is now turned into a picturesque fishing location, a perfect retreat for some quality angling. It is also available for matches, with around 100 pegs available.
Visitors can also enjoy the benefits of a very lovely café, giving you the option of spending quality time with the kids or family. Day tickets at Ardingly are priced at £15 for both coarse, carp, and pike fishing.
This is one of the nicer locations in Sussex, and a must-stop when you head south!
More House Farm Fishery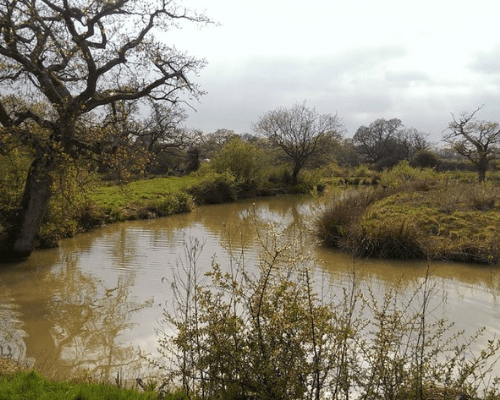 In the heart of Sussex lies one of the prettiest fishing locations in the entire south of England. More House Farm Fishery is set in a natural, breathtaking landscape, and consists of three large lakes. Perfect for carp fishing, as well as coarse, the fishery has a decent amount of pegs and also has a match lake. The location is open all year round, and day tickets start at £10.
On-site you can enjoy catering with an excellent variety of meals and refreshments. More House also allows for caravan pitch at a small additional fee, and this option makes it an awesome retreat for a weekend of fishing and camping with your close ones. And all of it tucked in the pristine Sussex nature.
Falkenvil Fishery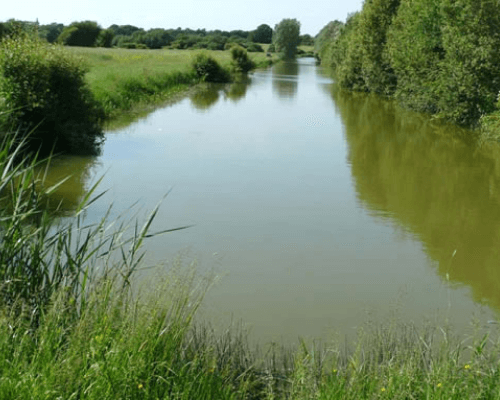 Small, idyllic, and very cozy, the Falkenvil Fishery stands out as one of the bigger locations in East Sussex. It is a five lake fishery, offering a variety of fish (carp included) and it is really peaceful and quiet.
It boasts a great choice of fish, and their carp is one of the best in Sussex. Mirrors can weigh up to 25 lbs, while Common carp goes to the '30s. This well-maintained location offers large car parking and toilets, both arranged to suit the disabled.
Falkenvil fishery is a great example that simple, straight forward and peaceful fisheries can offer so much than first meets the eye. Whenever you get to east Sussex, this fishery should not be missed!
Shillinglee Fishery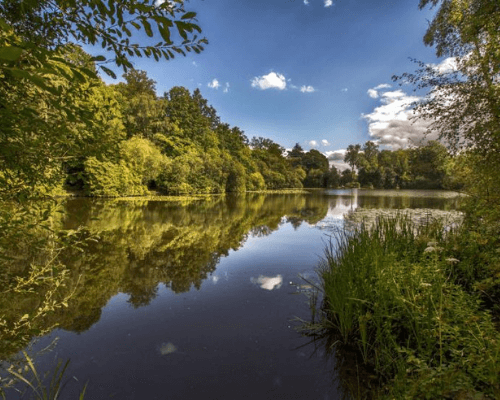 Tucked into the landscapes in the area between Sussex and Surrey, the Shillinglee Fishery is a 6.5 acres big slice of picturesque and inspiring English nature. It consists of one large lake and five additional ponds which offer you some decent variety.
The carp at Shillinglee is one of the better in the area, with regular catches averaging at 30 lbs. Open all throughout the year, this fishing spot is affordable – prices are just £15. They offer discounts after 4 pm, for those lovely hours before dusk.
Visitors of Shillinglee can enjoy a great car park area, as well as a possibility of boat fishing – the lakes contain boat houses. This comes at an additional fee.
Surrounded by lovely greenery, Shillinglee offers so much more than just premium angling – it offers enjoyment and some much-needed relaxation.
Whitevane Carp Fishery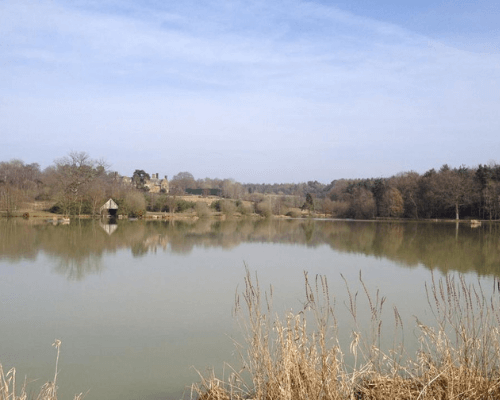 Close to Horsham, West Sussex lies one of the largest lakes in the entire region. It is almost 200 years old and tucked into the deep Sussex countryside. This guarantees some stunning views, as the scenery surrounding Whitevane is nothing short of amazing.
Specifically designed for carp fishing, it is superbly stocked, with catches that can weigh over 40 lbs. The day tickets at this lake are £25.
Whitevane is not only famous for its carp though – there is a local legend of a ghost – a white lady that haunts the distant corner of the lake. It's called "spooks corner" and doesn't get much angling traffic.
For those of you who are courageous after dark, Whitevane's "spooks corner" might yield the biggest catch of your life! A must-visit for all enthusiastic anglers!
Elphicks Fisheries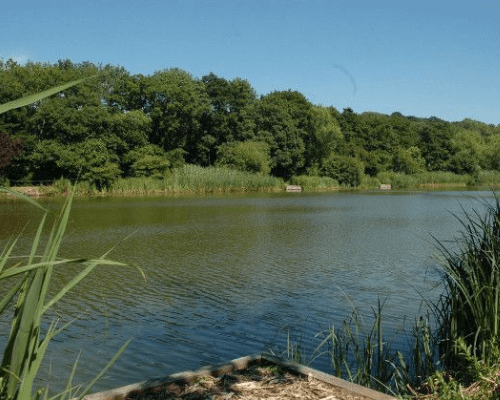 Elphicks Fisheries is one of the veteran locations in Sussex, providing a great experience and first-class assistance. It consists of seven lakes set in a wonderful, untouched location. The waters are stocked with great examples of fish, primarily carp, and anglers can enjoy plenty of the '20s, and many '30s and above.
Elphicks boasts great facilities on-site, including toilets and showers, all disabled-friendly, as well as a café, a fishing lodge that carries tackle and bait, as well as refreshments. It is one of the rare locations that paid a lot of attention to disabled anglers, and the swims on the lake have easily accessible hard ramps.
Without a doubt one of the premium locations, build upon years of experience, the Elphicks fishery is a natural haven that anglers cannot afford to miss. Day tickets are priced at £25.
Five Oaks Fishery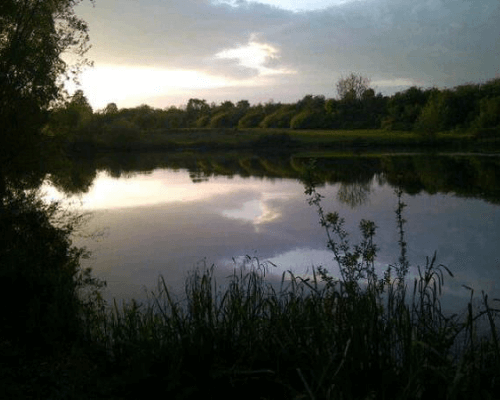 West Sussex prides itself on one of the lovelier fisheries in the area. Set between Horsham and Billingshurst, the Five Oaks is a superb retreat that contains two large, 50-peg lakes. The nature around it is pristine and warm, allowing you to experience angling in a new and refreshing way.
It's open all year round and contains a very spacious car parking. Day tickets are only £8 each.
To experience some cozy, inspiring natural surroundings, as well as some first-class angling, make sure to visit Five Oaks and experience the thrill for yourself.
Sussex is often an underrated county when it comes to fishing for carp. But now you know that not too far from London, you can enjoy some top-notch angling in some of the prettiest locations in England.
Visiting anglers are guaranteed a thoroughly natural experience – a connection with the beautiful scenery and some excellent fishing to boot.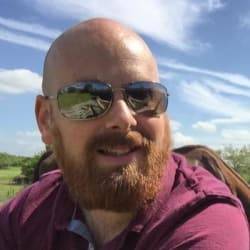 Mike has over 30 years of fishing experience in carp fishing and general coarse fishing. He is always looking for the latest fishing kit to try out and talk about and needs a bigger shed due to all the fishing tackle he owns. You can read more about him here.