The West Midlands has an abundance of fishing lakes to choose from with many a specimen carp lake. Located in areas offering stunning backdrops and the possibility of fishing in peace throughout, all are friendly venues with encouraging staff and community members with most featuring a couple of essential amenities.
Here we look at no less than nine fantastic carp fisheries in the West Midlands, all offering various choices of permits. These are all located alongside designated areas of natural beauty.
Carp Fishing Lakes in West Midlands Worth a Visit
Lavender Hall Fishery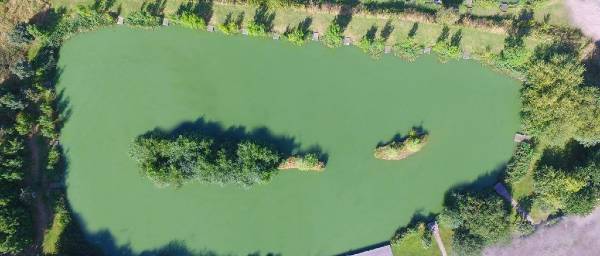 Located in Berkswell Coventry, Lavender Hall Fishery has been a favourite fishing destination for over two decades.
Easily accessible and with plenty of parking, there are five lakes in total.
The Specimen Carp Fishing Lake is one of the most popular for day tickets in the Midlands. With record-breaking stock, this is a two-acre lake with figures of 90 carp with half of them being 20lb plus and two of them being over 30lb. There are others around 15lb to 18lb as well.
There are also four general/match fishing lakes to try, altogether totalling a fantastic 83 pegs. With regular open matches available throughout the year for all to try, they also run club matches.
A tackle shop on site opens every day, as well as a good-sized café serving hot food. There's also W.C. facilities.
Cuttle Mill Carp Fishery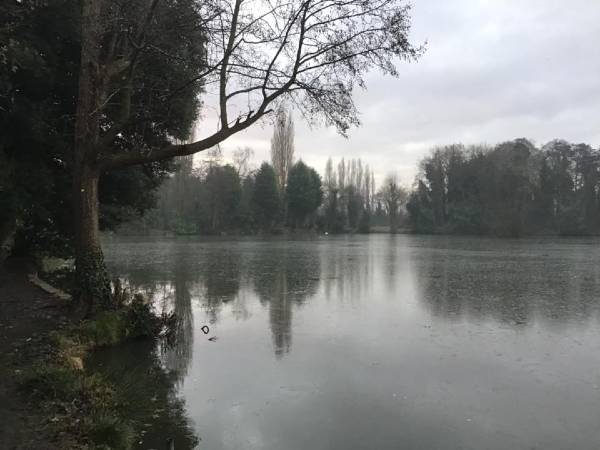 Based in Sutton Coldfield, Cuttle Mill is a carp lake that, although has been closed for the last two years, has reopened temporarily as a day ticket carp fishery.
A smaller site, there are two pools to select from here with eight anglers allowed on one and six on another. But, you will need to check online for available dates and book up to a month in advance.
Not your usual regular carp fishery, this is ideal for those groups bookings, friendly get-togethers, or promotional events. Here many people have been known to catch their first 20Ib carp!
Barston Lakes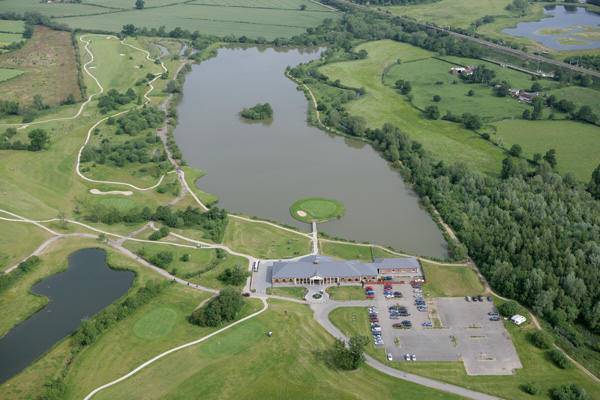 Conveniently located for easy access in the Solihull region, Barston Lakes covers a huge all-round area.
What's more, anglers have instant access to a local golf clubhouse here. Therefore, toilets and showers are readily accessible as well as good catering facilities.
Barston carp lake holds carp up to 37Ib and is a 25 acre, 125 peg patch which caters to both day and night fishing as well as matches for up to 100 people in total.
There is also a 22 peg specific match pool available as well as two smaller pitches of 10 pegs and 18 pegs which are available for all on a first-come basis.
With public footpaths and bridles paths, all within easy reach of the lake and good parking areas available, half of the carp pool also boasts parking directly behind the peg or close by.
Coppice Lane Pools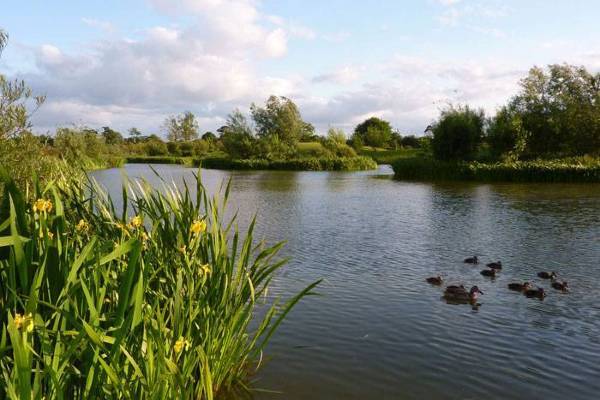 Situated in Hammerwich near Lichfield, Coppice Lane Pools is a commercial fishery featuring six fully maintained pools.
Located on an 18-acre site, both match angling and mixed pleasure fishing are available here.
With 145 pegs in total, eight of these are available on the specimen pool, and 137 are for pleasure anglers.
Boasting plentiful, varied fish stocks, all pegs are hard based and ideal for accommodating all fishing tackle.
With readily available car parking and toilet facilities on-site, the site also offers an occasional lodge catering for hot and cold foods, with a small selection of bait available as well.
Furthermore, if it's carp you're after, the Coppice Mill Specimen Pool includes commons, mirrors, ghosties, and leathers.
Match bookings at Coppice Lane are readily taken in advance by phone, with further details on their website.
Wassell Grove Fishery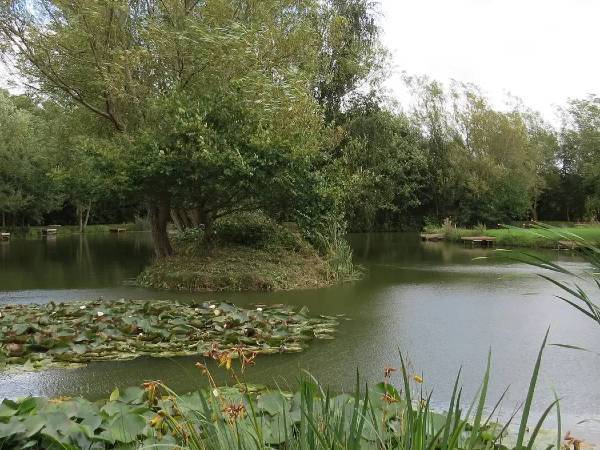 Offering three well-stocked lakes, Wassel Grove Fishery is in Hagley, Stourbridge.
Set in beautiful surroundings, here you can access match fishing, open matches, club matches, season tickets, night fishing, and day tickets!
With fishing huts and bivvies for hire, there is also plentiful amenities nearby with a café open seven days a week and access to a shower room and toilet.
Here you can take advantage of a specimen lake with 14 pegs, a match lake with 51 pegs or a brook pool offering 14 pegs.
There are some fantastic layout and detailed information on each lake available on the website.
Millride Country Sports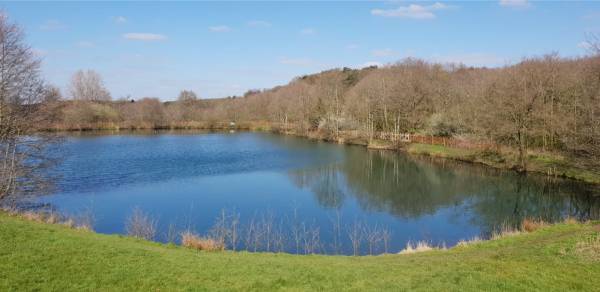 Based on the Country Sports ground at Essington, Wolverhampton, Millride offers coarse fishing.
Featuring five fully stocked pools, here you can fish from plentiful and varied stocks.
Offering a selection of day tickets, memberships, evenings sessions, and night tickets, you can also take advantage of angling coaching.
With toilets inside and outside of the nearby clubhouse, there is a food and drinks delivery service – ensuring you never have to leave your peg to refuel!
The pools are regularly available for club and open matches that are pre-booked.
For those more interested in carp, Millride's specimen pool covers 1.4 acres. With just four pegs on this pitch, pre-booking is encouraged via their website.                                             
Cromwell Lake
One of the largest leading specimen carp fisheries locally, if it's big carp pools, West Midlands based that you're after, then Cromwell Lake is off the A1 in Newark.
A stunning 18-acre tree-lined lake, depths in the lake vary between three to 18 feet. A specimen carp venue, there is an ongoing carp introduction programme. This means the lake holds forty plus 30lb carp and even several 40Ib carp!
A 19 peg site providing each angler with an acre of water, each peg has the benefit of car access and wheelchair access. All reservations can be made on the website with ease.
A recently built lodge houses free warm drinks, kitchen equipment, a shower, toilets, and an indoor seating area. There is also a well-stocked shop available for use.                                               
Alvechurch Fisheries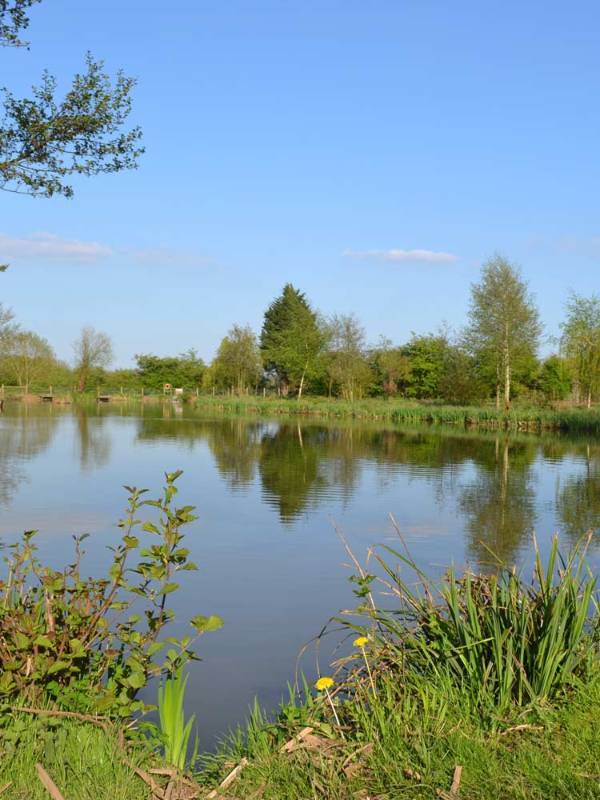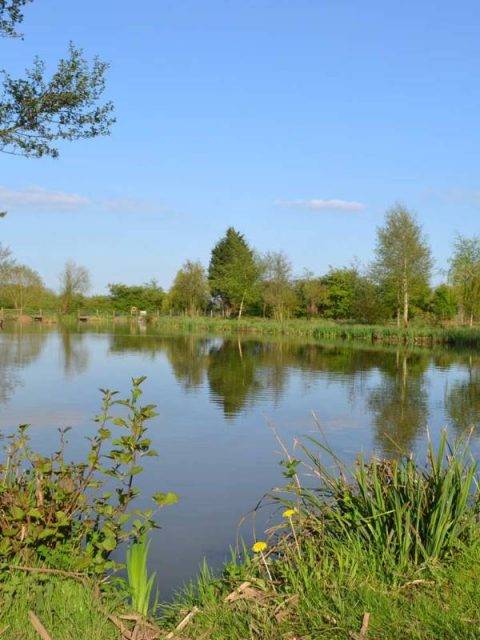 Claimed to be a premier Midlands Fishery, Alvechurch Fisheries resides in Birmingham. Though only opened in 2009, the transformation to the site has been remarkable.
From quiet fishing days to fun match events, the site encourages all levels – with the emphasis on a community.
Offering four lakes, there is also a clubhouse café and shop.
With a selection of permits available to purchase on all lakes, the House Pool is their Specimen Lake and covers two acres.
Here you'll find 22 wooden platforms with another three disabled platforms. All with good access from the carpark, there is an abundance of carp including common, mirror, and ghost in a pool of almost ten feet in depth.                                               
Blakemere Leisure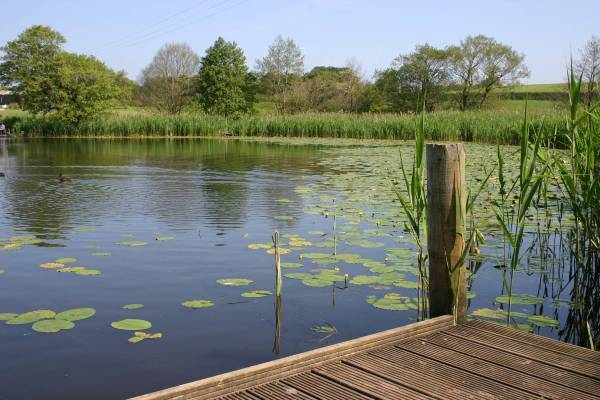 Located in the Cheshire border, in the picturesque Shropshire countryside, for carp fishing syndicates West Midlands based, Blakemere Leisure is an ideal choice.
Operating as an exclusive yearly syndicate from September until May – outside of these dates, it's open for all to use.
Booking via their website gets you access to the eight acres lake. With a total stock of fish of around 200 and around 11 caught at 30Ibs, the lake is also home to C6 carp. With nine swims available, seven of these can accommodate two bivvies with ease.
Unfortunately, parking is limited and far from the lake with uneven grounds upon entrance. There's also no café or shop on site, but there is a permanent portaloo available.
Final Words on Carp Fishing Lakes West Midlands Based
These are some of the more popular choices when searching for fisheries in the West Midlands.
To ensure that you get the best from your fishing, we thoroughly recommend reading through the website of your preferred choice before you visit, and checking ahead to keep up to date with each venue. This way, you can be assured of a hassle-free day of angling when you do arrive.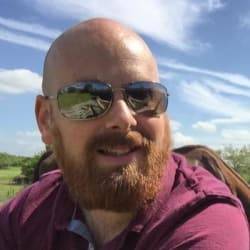 Mike has over 30 years of fishing experience in carp fishing and general coarse fishing. He is always looking for the latest fishing kit to try out and talk about and needs a bigger shed due to all the fishing tackle he owns. You can read more about him here.