The UK is full of some wonderful places to go fishing. We are fortunate to have some amazing countryside and outstanding lakes and rivers.
If you want to enjoy a spot of carp fishing and you want to buy a carp lakes in Kent day ticket you will find the are is full to the brim of carp lakes you're sure to love.
To help you find the right place to enjoy a spot of fishing we have researched the best locations in Kent. Take a look at them and find out what they offer. You never know, you may come across your new favourite location.
Day Ticket Carp Lakes in Kent (Some choices)
Stour Valley Fishing Complex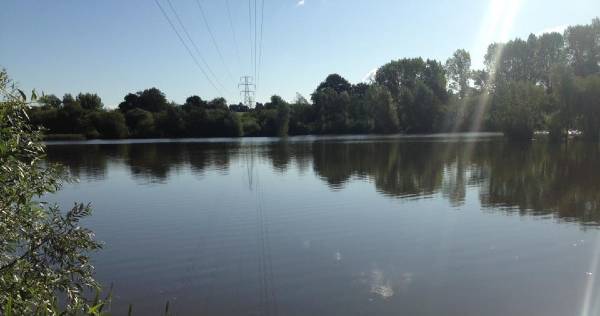 Found in Chilham which is in the heart of Kent, Stour Valley Fishing Complex is home to 4 lakes. The lakes are Loggies Lake, Reed Lake, Blue Lagoon and Match Lake. Stocked with all species of carp, in some cases up to 300 carp, this is a great place to fish.
The carp at Loggies Lake weigh between 20 and 30 pounds and is the biggest in the complex spanning 10 acres. The rest of the lakes are approximately 3 acres, but all are full to the brim. Of fish.
Complete with a cafe, toilets and a car park, the fishing complex is fenced and can only be accessed via a gate. You will need a security code to get into the complex.
A day ticket is typically £20 as is a night ticket. A 24 hour ticket is £40. 36 hours is £50 and 48 hours costs £60. Every 24 hours after this is up to £20. Not every lake allows night fishing.
Elphicks Fisheries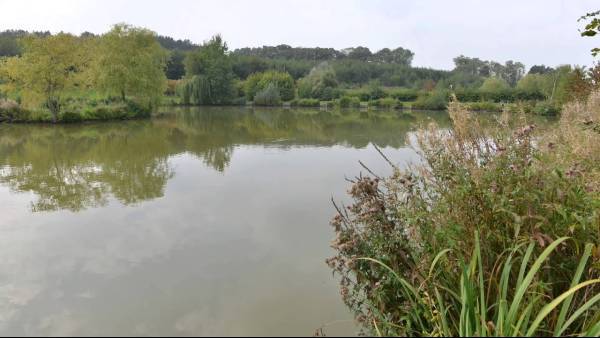 Located in Horsmonden, Elphicks Fisheries is home to 7 lakes and is open for all day and session fishing. Every single lake has parking which is in easy reach of the all-weather swims
The Fishery Lodge serves up some drinks and snacks along with bait and terminal tackle. The lakes are full of carp, tench and perch, giving you more options. The lakes are open all day every day. There is no closed season but opening times are 7 am until 7 pm in the summer months. The winter opening times are 7 am until 5 pm.
The site is very secure, it has CCTV and the minimum tackle requirements are 42 inch net and 42 inch unhooking mat. No sharing is allowed. Up to 40 anglers can use the site at any one time with restrictions applying on some lakes.
There don't appear to be any regular matches held but this doesn't take away the excitement that the 7 lakes bring.
If you're looking for day ticket carp fishing lakes in kent, this is a place worth considering.
Prices are as follows: 3 rod day £25, 3 rod 24 hours £35, 3 rod 36 hours £52.50 3 rod 48 hours £70. All 12 hour tickets after 48 hours is £17.50. All 24 hour tickets after 48 hours are £35.
Mousehole Lakes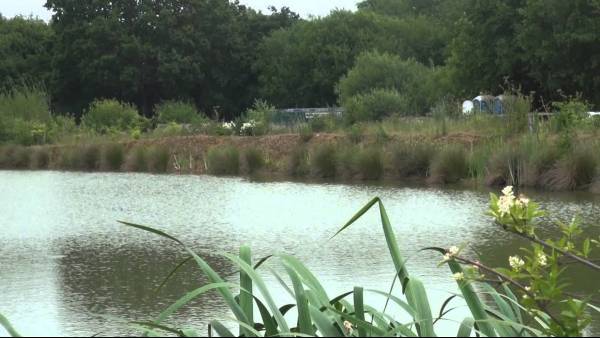 Located in Nettlestead, Maidstone, Mousehole Lakes is home to 3 lakes, 2 specimen and 1 match. With lots of wildlife and woodland surrounding the lakes, the area is quiet and offers anglers everything they need to enjoy their time here.
Kestrel Lake is stocked with carp of up to 38 pounds and has up to 6 swims. Kingfisher Lake has carp of up to 34 pounds and has a lot of space allowing bivvies to be pitched. Home to around 34 swims, there's always space for everyone.
Home to the Mousehole Kitchen, you can get a large range of hot and cold meals. There's also a vending machine for drinks as well as snacks. The area is also home to a toilet and a shower block. Mousehole lakes has some of the best day ticket carp lakes in kent and some of the best facilities too.
Matches are held on Swift Lake which is the smallest lake. It comes stocked with bream, perch and carp. This lake is also ideal for those who are just starting to fish.
When it comes to the cost, prices are £15 for a day ticket for 2 rods and £20 for a day ticket for 3 rods. If you wish to stay for 24 hours you will have to pay £30 for 2 rods and £35 for 3 rods. 48 hours is £50 for 2 rods and £55 for 3 rods.
Cackle Hill Lakes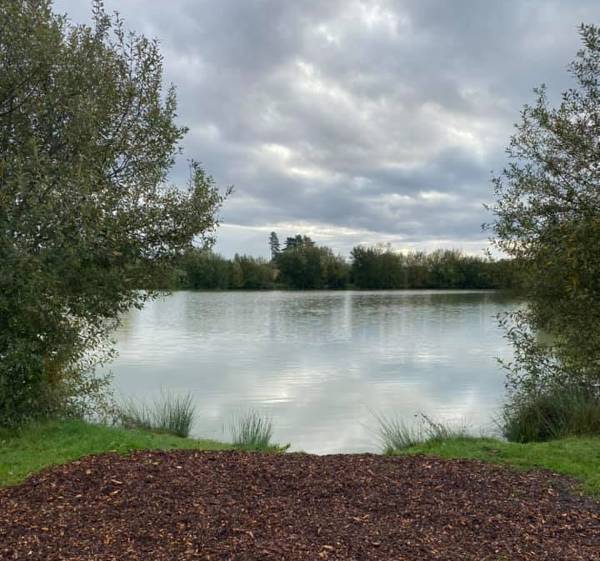 Cackle Hill Lakes is home to 2 specimen lakes and 1 mixed lake. Specimen Lake 1 is home to Common, Mirror, Grass and Ghost Carp along with Catfish. Specimen Lake 2 is home to Carp, Catfish and Perch. Lastly, the Mixed Lake is home to Silver Fish, Tench, Bream, Chub and Carp.
Home to toilets, a cafe, shower block, caravan facilities and of course, a tackle shop, Cackle Hill Lakes is the ideal place to enjoy a holiday. The caravan facilities come with running water, electric hook-ups and toilets and showers. The cost of pitches is £20 a night and it's an adult-only site. Pets are not allowed in the lakes. There are 12 to 15 swims available, some of them are suitable for doubles.
Prices are Specimen Lake 1 £15 for 2 Rods. Specimen Lake 2 £15 or 2 Rods. Mixed Lake
£12 for 2 Rods. Night tickets (7 pm until 7 am) £20. If you wish to purchase 24 hour tickets they are £25. 48 hour tickets are £50, and 72 hour tickets are £75. Extra rods can be used at the bailiff's discretion.  Match bookings are welcomed.
As you can see, there are some carp fishing lakes in ashford kent and around the area that are well worth visiting. Each one of these lakes is different, offering something new to every angler. Many of these carp fishing lakes have good facilities and some even come with showers. If you're looking to spend a day or two fishing somewhere special, you need to seriously consider heading to Kent.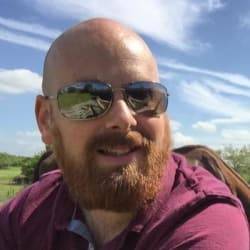 Mike has over 30 years of fishing experience in carp fishing and general coarse fishing. He is always looking for the latest fishing kit to try out and talk about and needs a bigger shed due to all the fishing tackle he owns. You can read more about him here.