If you are looking for specimen or syndicate carp lakes in wiltshire we can help you. This part of the UK is an amazing place when it comes to all-things carp-related. If you are serious about your carp you'll be pleased to know Wiltshire is full to the brim of amazing lakes and plenty of fish just waiting to be caught.
To help you find the right place to enjoy some fishing we have researched the best locations in Wiltshire. Read on for more information.
Specimen Carp Lakes Wiltshire (Some Choices)
Milemead Fisheries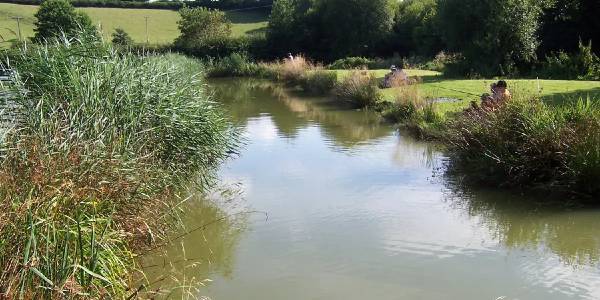 Home to 5 coarse fishing lakes and with 43 pegs, Milemead Fisheries in Tavistock is a great place to visit. Ideal for beginners and the more experienced, each of the 5 lakes offers something different. The lakes are full to the brim of Carp, Silver Fish, Road, Bream, Golden Tench, Gudgeon, Rudd, Catfish, Grassies and Tench.
Created in 1986 and spanning 22 acres, there's a tackle and bait shop that sells just about everything you'll need. You can also grab a cup of tea should you wish to. There's a shower room for those who are feeling a little too dirty and open from 7 am to 9:30 pm, there's plenty of time to catch a carp or two.
Cost wise, you will have to pay £10 for an adult day permit. £9 for a child. 24 hour permits are sold but they're quite limited. They cost £20 for an adult and £18 for a child. The good news is you can camp overnight, this will cost you £5 and you can bring 1 non-fishing guest with you. Group bookings are available at a discount.
Olivemead Lake

Olivemead Lake is probably one of the most scenic carp fishing lakes wiltshire has. Home to 3 private lakes and 8 acres of grounds, the Lake is located in Dauntsey, Chippenham. You can find many weights of carp at these lakes, some of them weighing up to 40 pounds.
Complete with lodges that you can rent, and toilers and a shower block, Olivemead Lake also offers iPhone and iPad charging at a cost of £1 per item. If you wish to bivvie-up you can make use of the separate toilet and shower block should you wish to.
Regular matches don't seem to be held, at least there were no details on them in any case. However, when it comes to fishing at Olivemead Lakes you'll have a number of options to choose from.
You can stay in The Retreat for £125 per 24 hours with a minimum 48 hour stay.
The Main Lodge/Cabin costs £120 per night with a minimum 48 hour stay. The cost includes fishing for an angler and their non-angling guest.
Swims are £80 per 48 hours for a bivvied up angler.
Sadies Lodge is £105 per night with a minimum 48 hour stay.
There's also a chance for you to book the 'Lake Exclusive'. This consists of you hiring the mead for up to 6 people. This will allow you to use the whole of the lake. You'll also receive some OM boilies and matching dips. The cost is £1850 per week.
Blackland Lakes Holiday Centre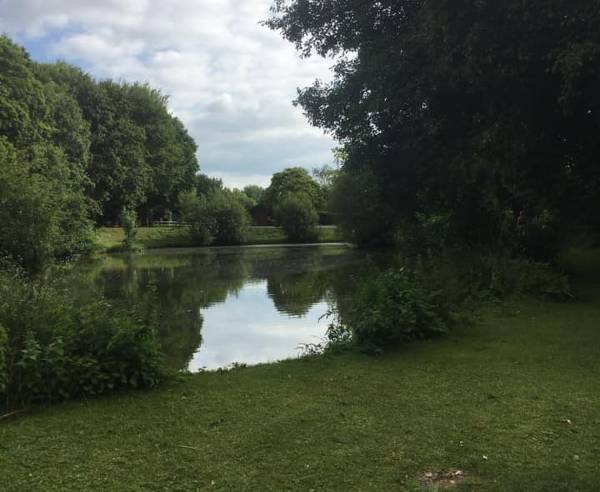 Home to 2 carp lakes in wiltshire, more specifically in Calne, the Blackland Lakes Holiday Centre has a 1 acre lake and a half acre lake. Stocked with Mirror Carp, Tench, Roach, Perch, Bream, Crucian Carp, Gudgeon and Rudd, there's plenty of fish to catch.
The lakes are very scenic and have been built for purpose. They are quite modern and can get quite busy during the summer months. This is because they will be people camping at the holiday centre. If you wish to fish during a quieter period you might want to visit off-season.
If you only wish to fish at the lakes prices are £7 for adults and £6 for children during the day. If you wish to fish at night, the prices are £8 per adult and £7 for children.
If you would like to fish and camp, adults are charged £5.50, and children £4.50 during the day. If you wish to fish and camp at night, the prices are £6 per adult and £5 for children. Please note, you might need to book far in advance, especially if you want to spend a Bank Holiday here.
When it comes to facilitates, Blackland Lakes Holiday Centre has a shop which is fully stocked and licensed. However, there are also some supermarkets within a few miles of the Lakes.  There is limited parking available.
Ivy House Lakes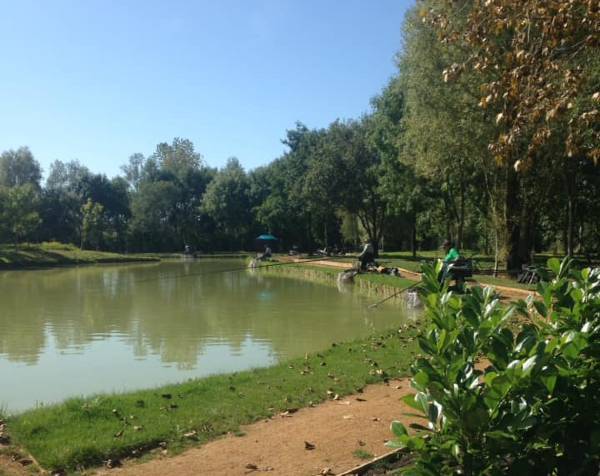 Found in Whitehill Lane, Grittenham, Ivy House Lakes is home to 5 lakes and a pond.  There are more than 70 pegs available at the lakes which makes it one of the biggest in the area.
Home to bream, perch, chubb, tench and roach, the Lakes is home to a tackle and bait shop that also sells snacks. However, if you're looking for a hot meal then the cafe is the place to head to.  There is parking available.
Matches are held each week across the whole of the Lakes.
When it comes to the cost of fishing at Ivy House Lakes, you can expect to pay £10 per 2 rods per person. A day ticket offers you a maximum of 8 hours fishing. Children can fish for £6 with 1 rod only. They must be accompanied by an adult who is also fishing.
If you would like to book a 24 hour carp ticker it will cost you £22 for a maximum of 2 rods per person. You are not allowed to bring any guests. Unfortunately, there are no evening-only tickets.
Conclusion
Wiltshire is full to the brim of some wonderful fishing lakes. If you're primarily looking for carp fishing lakes wiltshire is the place you need to be. Some lakes are found in a holiday centre whereas others are more private. Whether you want to stay overnight or fish for carp during the day, you're likely to find at least one carp lake in Wiltshire that you love.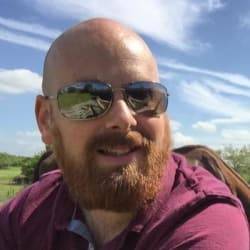 Mike has over 30 years of fishing experience in carp fishing and general coarse fishing. He is always looking for the latest fishing kit to try out and talk about and needs a bigger shed due to all the fishing tackle he owns. You can read more about him here.