Sometimes you have the right amount of gear, and sometimes you have just a bit too much. If you are just on the cusp of becoming a fully fledged carp angler but haven't yet graduated to needing a trolley then it can be difficult to know what to do. Well we have the answer. You can buy seatbox wheel kits that attach to and make moving your seatbox a breeze. They form a nice middle ground for those who maybe find their tackle just a little too heavy, but don't want to invest in the latest two wheeled trolleys.
Seatbox wheels are normally pretty easy to mount, and if you have a standard size of seatbox frame most are pretty adaptable. To install them all you do is connect them to the most optimal strut, attach the handles and you are away, quite literally.
We have come up with a few decent suggestions that will keep you on a roll.
Best Fishing Seatbox Wheel Kits
Best for less rugged terrain
Silver and black
20mm square/25mm round legs
Universal fittings
Wheels 300 x 45mm
Although these wheels work perfectly with Modbox seatboxes, they also will fit most standard seatboxes as well. The wheels are made of durable injection moulded rubber, so you don't need to worry about inflating them. The lightweight aluminium handle serves two purposes. To pull or push your seatbox and also as a spray bar for your pole. The wheels have quick release pins to make removal easy. This would be an ideal set if you fish infrequently or walk on easy going terrain to your usual peg.
Best for all terrain
Silver, Black and Red
Chunky wheels
Strong support
Wheels 260 x 80mm
This wheel set is almost identical in specification to the above, but the eagle eyed amongst you will notice one key difference. The wheels are fatter and have slightly lower diameter. If you need to get through mud or rougher ground than this kit offers all of the above with a bit of extra surface area to ensure grip. This seatbox wheel set could be a good idea if the path to your peg is boggy, uneven or less than optimal.
Best all in one seatbox solution
Silver and black
All in one solution
Customisable box
We carp anglers love to treat ourselves. To save the headache of trying to make sure your box will exactly fit a newly purchased set of seatbox wheels it might be better to just go all in and get a kit. Match station have made it easy, and we must say the box is pretty neat too. The above includes and is compatible with both of the above wheel sets which come included. The various draws, footplates and base systems can be removed and replaced with whatever bits and pieces take your fancy, giving you the ultimate in mobile versatility.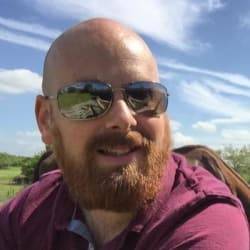 Mike has over 30 years of fishing experience in carp fishing and general coarse fishing. He is always looking for the latest fishing kit to try out and talk about and needs a bigger shed due to all the fishing tackle he owns. You can read more about him here.