If you prefer to fish for pike and live in the North West region of England, there are some perfect local fisheries just for you.
Furthermore, due to their popularity, you'll also find people travelling from further afield to access these well-stocked lakes, the stunning scenery, and simply enjoy a good day's catch.
Here we offer four fantastic pike fisheries all well stocked with a healthy supply of pike and often many more fish types – and all located in the North West for you to discover.
Pike Fisheries in The North West Well Worth A Visit
Bay Malton Angling Club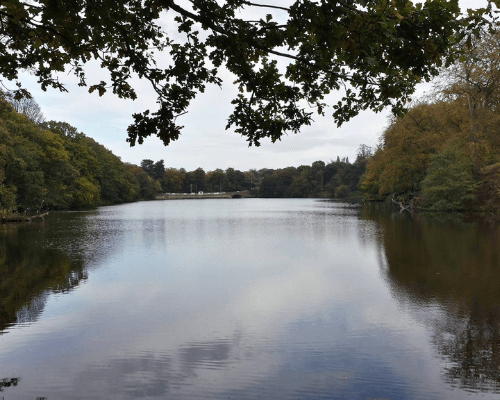 The Bay Malton Angling Club offers a stunning fishing location in that of Lymm Dam.
Situated in the Lymm area and easy to access off the M6, this is a spectacular and considerable water experience which is set in breath-taking surroundings.
With water range depths from 6ft to 30ft, those with a good amount of angling skills will significantly benefit here.
As well as extensive specialist pike catches, you can also take advantage of carp, wells catfish, perch, roach, eel, rudd, big tench, bream, and chub.
Available for use by both members and non-members, days ticket prices are very reasonable, and you can even select a specific night fishing ticket. Two rods are allowed, with extra rods chargeable, and approved per the appropriate E.A. Rod Licence.
With stages all around the lake, cars can be left safely at the designated car park, and toilets are available near the dam wall. Best of all, a butty van is regularly on hand to offer food and refreshments!
Esthwaite Water Trout Fishery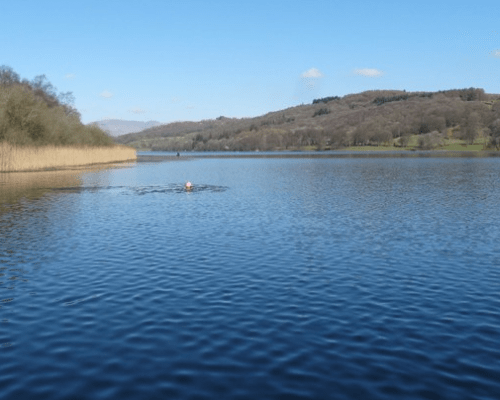 Found in the Ambleside area of Cumbria, Esthwaite Water lays claim to offering the best pike fishing experience in the North of England! With a fishery record set of 46Ib 2oz, the fishery boasts 20Ib plus fish every winter!
Ensuring continual protection of their specimen pike, though the fishery offers coarse fishing throughout the year, pike fishing is restricted to those winter months.
Therefore you can fish throughout the year here for rudd, roach, perch, bream, and eels, even hiring boats to head out on.
But, if its pike you're interested in, during the winter months you can select a day ticket and boat hire. Or if you're a regular visitor here, you can apply for membership to the Big 'S' Club, and get great prices on day tickets, season shore tickets, and season boat tickets.
The pike fishing season runs at Esthwaite from October 1st to March 31st.
What's more, if you're keen to try something different, the lake also provides guided winter pike fishing sessions. Here you can fish with the lakes friendly experts and learn more about the monster pike as you do so! Payable by the hour, you can book these in advance and gain further insight into the lake's most prized possessions.
With onsite facilities available including a shop, a café, toilets, and adequate parking, this is a fantastic place to fish throughout those winter months.
Wyreside Lakes Fishery and Campsite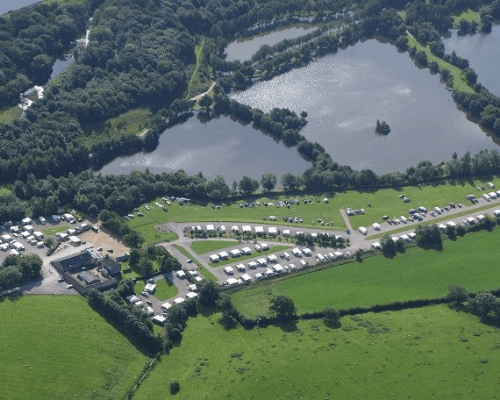 A family-run specimen carp and pike fishery, Wyreside Lakes also offers anglers the chance to make the most of their visit with an extended stay in their campsite.
Located at the foot of Bowland Fells in Lancashire, here you'll find no less than six fishing lakes to enjoy on this beautiful estate.
With over 26 years of hard work and dedication put into the lakes and the surrounding area, the fishery has become the place anglers head to from all over the country to access the most superb stocks of pike and carp.
Season tickets can be purchased by those wishing to regularly access the lakes, with a choice of twelve- or six-month options.
Non-members can also access the lakes with many day tickets available and for one rod, two rods or three rods. Both day and night fishing are allowed here.
For those anglers with a keen interest in pike, pike fishing is encouraged on four of the six lakes and anglers are allowed a maximum of four rods for this purpose.
Wyre lake is the most popular at 16.5 acres and offering 19 swims. There are also two car park areas here for easier access.
Banton Lake is an excellent choice for those looking for an interrupted day of angling as this is a member's water only. A slightly smaller choice, it's 11.7 acres with 17 swims. This too has two nearby car parks.
The last two specialist lakes for pike anglers are Sunny 1 and Sunny2. With a total of 10.9 acres and 20 swims to select from, there is also plentiful parking here.
With a washroom and shower room, a bar and restaurant and delivery to your bivvy, all anglers are well looked after at this fishery.
Rudyard Lake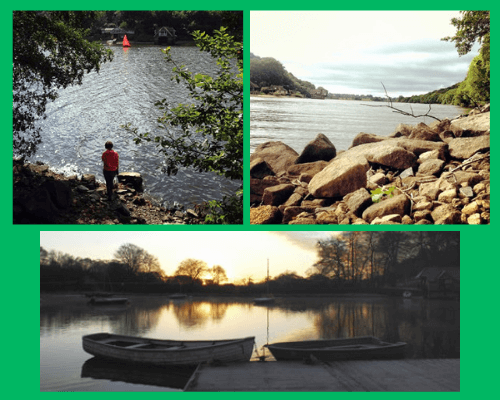 With a thoroughly fascinating history, Rudyard Lake is easily accessible via the A523 and claims to be one of the Staffordshire Moorlands hidden gems!
A stunning two-and-a-half-mile lake, this was created more than two centuries ago and has flourished with each year. Now, the lake is surrounded by thickly wooded hillsides and offers the most tranquil of fishing experiences.
With fishing predominantly available on the eastern shore of the lake, there are 142 marked pegs at this section. Matches are occasional but when held are very popular, and pegs are reserved for this purpose here. Furthermore, when such contests are held, anglers come from all over the country to take part!
There are also limited pegs on the western shore of the lake when water conditions allow, as this is the dam end.
When it comes to the fish, the lakes specimen fish are pike, alongside perch and carp with good weights of bream also recorded.
Best of all there are no closed seasons at Rudyard lake and angling is allowed from dawn to dusk, with night fishing available by prior arrangement.
Day fishing tickets are very well priced and are available for two rods, three rods, four rods, and child tickets, with under 12's able to fish for free. There is also the chance to hire a fishing boat for the day in advance.
You can also access toilet facilities, safe car parking areas, and a café at the nearby activity centre.
Final Words on Pike Fisheries in the North West Area
These are some fantastic choices of waters for those looking for specific pike fishing, and some of the healthiest and indeed largest of catches available!
We thoroughly recommend when heading out to these fisheries, to double-check with the venue regarding opening dates, times, and session types. This way you can be assured of a peaceful and prosperous days angling, and hopefully boast of your own prize-winning catch in the process!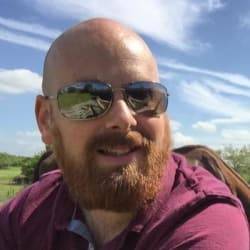 Mike has over 30 years of fishing experience in carp fishing and general coarse fishing. He is always looking for the latest fishing kit to try out and talk about and needs a bigger shed due to all the fishing tackle he owns. You can read more about him here.