There's no better way to experience the stillness and calmness of fishing than by night-time fishing!
A firm favourite with many anglers, night fishing allows you a greater opportunity for a catch as this is the time the fish aren't as distracted or jumpy – and are therefore more active.
With fewer people around you and less chance of boat traffic, as the temperature begins to drop throughout the night, so too does the wind. This means an increased possibility of getting that perfect spot when casting out onto the lake.
Here we look at three fantastic lakes based in the Hertfordshire area that all offer the possibility of night fishing.
Night Fishing Lakes in Hertfordshire Well Worth A Visit
Tolpits Lake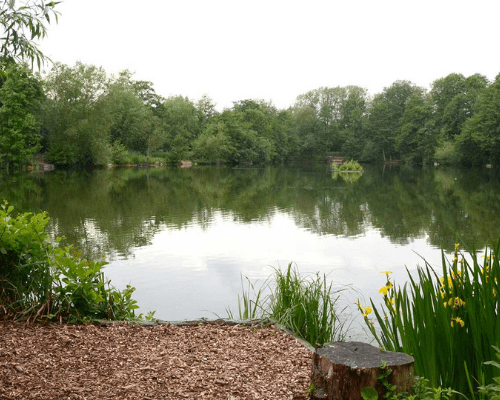 Part of the Watford Piscators Angling Club, Tolpits Lake is considered one of the biggest fish lakes of the group.
A popular Hertfordshire Club, the lake is near the town of Watford but set back off the main roads, and a stone's throw from the Grand Union Canal.
As one of the bigger lakes in the group, Tolpit is surrounded by many trees and other natural features. It's also a fairly deep lake and includes a submerged island.
When it comes to night fishing, anglers can comfortably set up for the night at any number of the majority of pegs which are fortunately large enough to accommodate a bivvy.
There is a limit of two rods when fishing in the lake which can be placed no more than six feet apart.
Membership is required to access the lake, which runs from the 1st May to the 30th of April each year. The organisers do suggest applying from mid-March onwards though to guarantee a place.
Any new members enquiring about membership will need to be resident within a 25-mile radius of Watford's Town Hall.
Though the lake is renowned for its extensive carp supplies, it also offers other specimens including tench, bream, and pike. Also, there is an excellent collection of smaller fish with recent reports of 30 Ib of perch.
Though they are yet to be caught, some anglers report of a small number of large chub in the lake as well!
The lake does boast supplies of carp of up to 40 Ibs plus, tench to 10 Ibs plus, bream to 10 Ibs plus and pike to 25Ib.
Tolpits Lake has recently caught the attention of the Angling Press with record catches recorded!
Stanborough Lake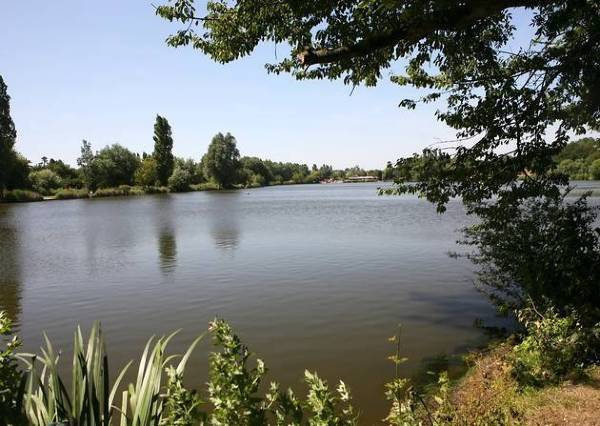 Found in Welwyn Garden City, Stanborough Lake rests in a 126-acre park and is controlled by Welwyn Garden City AC.
Located close to the A1(M), though it's on the outskirts of town, the lake is still easily reachable within walking distance of the town centre.
The park features two lakes called the North Lake and the South Lake. Both lakes are man-made and opened in the early seventies. The North Lake, however, is utilised as a stock lake, so no fishing is allowed here.
However, the South Lake offers fishing all round and is 16 acres in size. Stocked full of varied fish, it boasts carp of up to 32 Ibs alongside chub, crucian carp, bream, tench, roach, zander, and pike.
Night fishing is accessible at the lake and is payable per night. However, pe-booking is advised and can be arranged with the head bailiff. Both members and non-members can take advantage of the lakes at all times.
Night fishing is accessible on the lake seven days a week with a maximum of two rods allowed. Swims will be allotted when places are booked.
Membership forms are readily accessible via the website with membership running from the 1st of June to the 31st of May each year.
Royston Lakes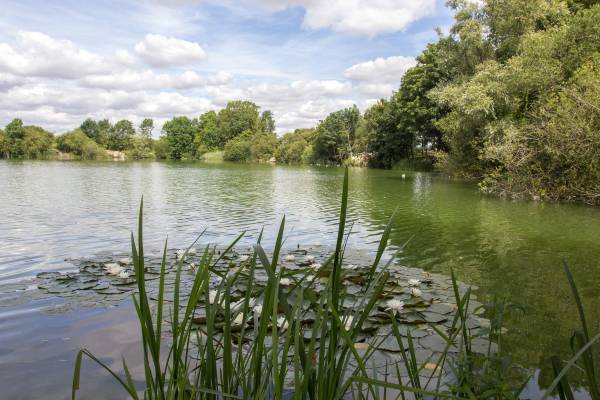 One of the newest fisheries in the Nash Lakes group, Royston Lakes is based in Royston Cambridgeshire.
Comprised of two lakes on the one site, here you'll find the Kingfisher Lake and the Wood Lake.
Featuring a backdrop of stunning mature trees and deep in rural surroundings, these both make the perfect environment for night-time fishing at its best. Toilets are also available onsite during this time.
Royston membership is essential to book tickets, but the cost is exceptionally low. Furthermore, once registered, you can book your preferred session online via the secure website.
Open all year round, Royston Lakes are only unavailable for just three weeks each year when the fish begin spawning.
With carp a speciality in both, there is a secure car parking area at both sites with some swims offering parking directly behind.
The Kingfisher Lake is four acres in size and has a current lake record of 38 Ibs. Swims are spacious here with 24 wood chipped areas and all accommodating two anglers comfortably. The depths of this lake range from six to 15 feet and there's also a good supply of bream, roach, and rudd, with pike topping 25 Ibs.
The Wood Lake offers a size of 4.75 acres and boasts stocks of carp well over 30 Ibs. Here the swims are also generously sized with space for two anglers on several of the 16 wood chipped swims available. The marginal cover here is extensive and perfect for stalking. The depth of this lake offers four to 28 feet with roach, rudd, and bream, as well as pike to 25 Ib catches.
Final Words on Night Fishing Lakes in Hertfordshire
These three lakes are an excellent choice for all anglers looking to try out night fishing at its finest.
With all three making it a simple process to book and indeed fish with ease during the night, provided you stick to the lake rules, you're most likely to experience a great night's worth of fishing, and the possibility of many more catches as the area is relatively quieter throughout.
Just make sure you're fully prepared beforehand and go with all the essential kit needed to get you through the night. This includes a reliable night light and of course, that all-important flask of tea. You'll soon find that night fishing can be a very addictive past time, indeed!
As with all fishing venues and sessions, be sure to check with their website before heading out. This is even more important when it comes to night fishing, to ensure that you are actually able to set up and fish once you arrive during those later hours.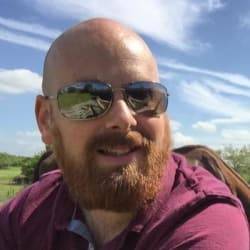 Mike has over 30 years of fishing experience in carp fishing and general coarse fishing. He is always looking for the latest fishing kit to try out and talk about and needs a bigger shed due to all the fishing tackle he owns. You can read more about him here.