Captivating with its stark English beauty, and crisscrossed with several key rivers, Norfolk was always a great place for fishing. And with the establishment of several fantastic lakes and fishing spots, this county has risen close to the top when it comes to some excellent coarse fishing.
Join us today as we explore Norfolk's finest day ticket fisheries, tucked in the heart of this historic and beautiful county.
Day Ticket Waters in Norfolk (Some Choices)
Taswood Lakes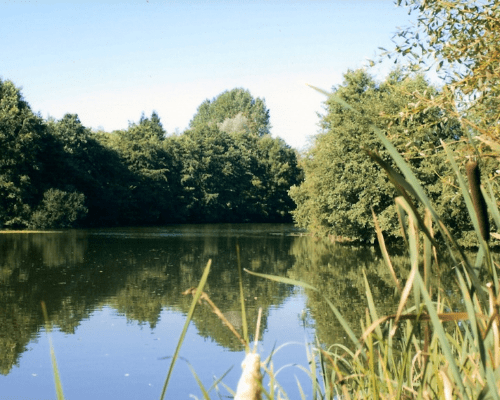 Just five miles south of Norwich, tucked into the heart of the Tas Valley, the Taswood lakes is a real hidden gem waiting to surprise every angler. It consists of seven lakes in the vicinity of the Tas River, four for carp and three for coarse fishing. Their record holding carp weighed in at 42 lbs.
Anglers can also enjoy a great variety of on-site facilities. There is a reception and a bait and tackle shop, a car park, toilets and showers, as well as all the convenience stores just nearby. There are also four wonderful lakeside lodges for those who wish to stay a while. The day ticket prices at Taswood lakes are starting at £10 and up!
This serious, professional, and gorgeous fishery is well worth your attention, so make sure not to miss it!
Fendicks Fishery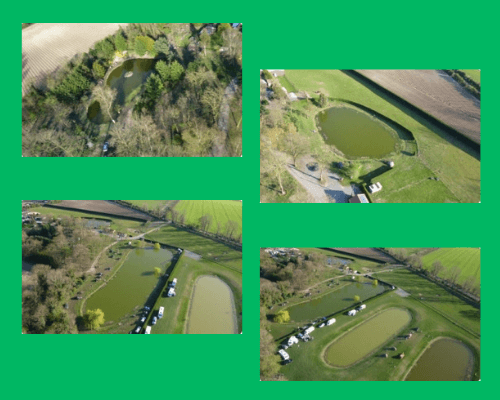 Fendicks fishery is a cozy, relaxing fishing location that offers great coarse fishing and fantastic specimens. Its five lakes are teeming with carp, tench, silver fish, and catfish that goes up to 100 lbs. This idyllic little location is a perfect place for some much needed respite in the nature.
On-site, the anglers can enjoy heated shower blocks, toilets, electrics, and a great space for caravans and campers. This makes it a great place for parking your camper and enjoying a weekend of fishing – whether alone or with a significant other. Day tickets at Fendicks are starting at £10 from dawn till dusk, and £6 for pensioners.
Affordable and well maintained, and set in a stunning Norfolk landscape, this fishery is a captivating little place well worth the visit!
Billingford Lakes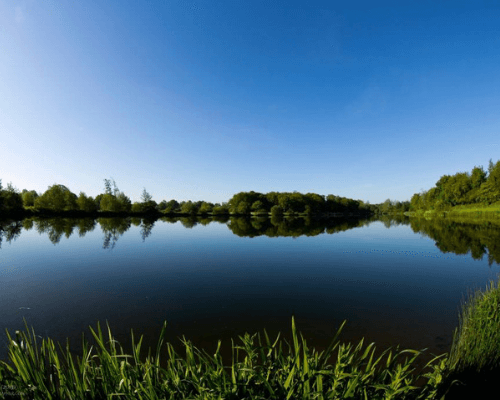 A breathtaking scenery unfolds at the Billingford lakes, a picturesque location at the beautiful river Wensum. It comprises of nine lakes and a one mile stretch of the Wensum river. This great variety offers some excellent specimens, and includes carp, tench, rudd, pike, and roach. There is a 100 pegs at the location, and also a car parking area.
Set away from the hustle and bustle of the towns, this location is a real slice of untouched nature, and offers a great chance to rest, relax and get in touch with the greenery around you. Day tickets are £10 at Billingford, and the parking is very close to the peg you choose.
Don't miss out on this location if you're a lover of stunning nature and good quality fishing!
Barford Fishing Lakes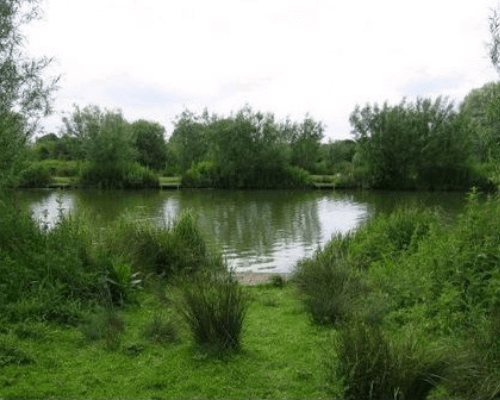 Stretching over a vast area, there are eight lakes on this location, and an excellent number of 257 pegs combined. Barford Lakes is located some 7 miles west of Norwich, and offers a lot of options including two pleasure day ticket lakes, a training lake with just £2.50 price for beginners, as well as another five match lakes all in close proximity.
Anglers can enjoy the benefits of an on-site tackle shop which is superbly stocked and also offers hot food, drinks, and other refreshments. Adult day tickets are just £8, and junior tickets are £6.
There is a great choice of fish at Barford, with decent sized carp, tench and bream, as well as some rudd and roach. And all of this in a peaceful, relaxing and really beautiful location. Make sure to visit this fishery, which is quickly becoming one of the best in East Anglia.
Narborough Fisheries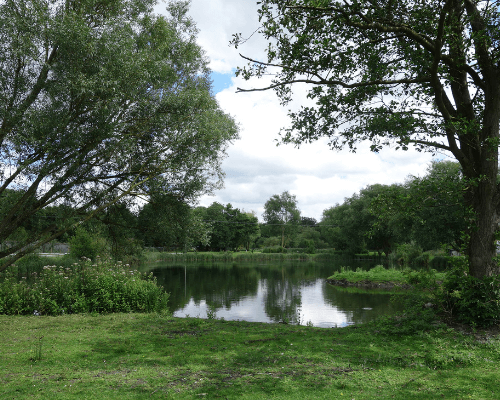 Easily one of the prettiest locations both in East Anglia and in England, the Narborough fisheries is a beautiful and pristine complex that contains five fishing lakes over 26 acres. Close to the River Nar, it is a real haven for wildlife and anglers who are seeking to rest and relax. The lakes offer trout, carp, tench, bream, rudd and perch, which makes this a great location for both specimen and coarse fishing.
On-site, the anglers can enjoy showers and toilets, a parking area, lakeside caravan pitches, and a tackle and general shop. Caravan pitchers include electrics and awning, and give you a great option of staying overnight or even the whole weekend. Day tickets at Narborough are £9 for coarse fishing, £13 for carp fishing, and £26 for 24 hours, with other options available as well.
Every angler that is looking for a beautiful and perfectly maintained fishing spot that also offers wi-fi, but also fantastic nature, should certainly visit Narborough Fisheries.
Reepham Fishery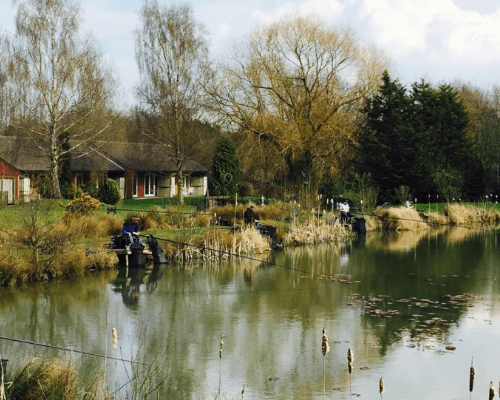 Reepham fishery is a high quality, idyllic location perfectly merged into the surrounding nature, and one of the most comfortable and loveliest fishing spots in Norfolk. It is set on a ten acre site with four lakes which are stocked with some fantastic examples of fish. It is widely considered as one of the premier Norfolk fisheries.
This haven of nature and greenery offers a peaceful fishing experience and includes many facilities, such as toilets, two car parks, reception, caravans, lodges and bungalows. The day tickets are £10 per person.
There is a fishing bailiff present on site at all times, ensuring the security and quality of your stay. Reepham fishery perfectly justifies its titles – it is easily one of the best day ticket coarse fisheries in Norfolk. Don't miss it!
Airfield Lakes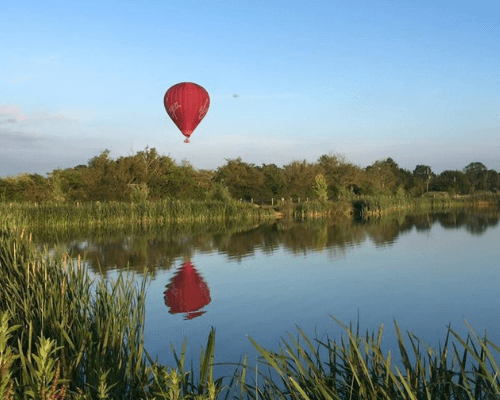 In the south of Norfolk, in the Waveney valley, lies the exclusive and magnificent Airfield Lakes. This premiere location is stock with the finest specimens, and also offers top notch carp fishing. Their prize specimen weighed at 50 lbs. It consists of two large lakes that are set in the idyllic country side far from the noise and chaos – it is renowned for its perfect landscapes. Their larger lake is voted to be one of the top 5 locations for carp fishing in the UK!
It operates on bookings only, and you can reserve the entire lake for you and your mates, making it a perfect getaway for some quality fishing with the boys. On-site, you get the benefits of a car park, BBQ area, showers and toilets, fishing hut with freezer, fridge and microwave, and the option of takeaway delivery.
Idyllic nature and a whole lake for yourself – what more can you ask for?
East Anglia is a charming part of England, and Norfolk is its crown jewel! Its beautiful landscapes and wildlife sanctuaries will leave you inspired, refreshed, and wholly renewed. And with its good choice of fisheries, you can enjoy this beauty while doing what you love – taking it easy with some angling. So next time you're in Norfolk, make sure you visit these locations.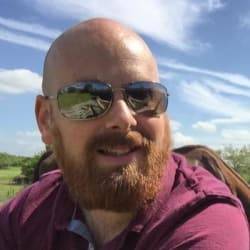 Mike has over 30 years of fishing experience in carp fishing and general coarse fishing. He is always looking for the latest fishing kit to try out and talk about and needs a bigger shed due to all the fishing tackle he owns. You can read more about him here.