It's an often-overlooked fact that angling is one of – if not the – most popular participation sports in the world. Whether you are in it for fun, or fish competitively, the satisfaction is in the successful landing of a decent catch. It's about technique and knowledge, and it's also about skill, but most of all, it's fun.
If you're looking to take up fishing, and want to know the best way to begin, you've probably been advised as to the best way to start. One of the questions that are often asked is this: am I better with a pole or a whip?
It's a good question as both have their merits, so let's consider what each is, and why there is a clear difference in choice between the two.
Beginner or Experienced
Perhaps the answer to the question will be influenced by your experience in fishing. Are you a complete beginner, or are you someone who has a lot of fishing time behind you? Also, it may be influenced by where you like to fish, and what for.
For example, a pole can be a very large – very long, indeed – fishing implement. Some can be as long as 12-metres. These are used for reaching distant spots in lakes, for example, and rivers, and are not the easiest to handle if you don't have the experience. They are, however, very effective, and can bring excellent results if you use them correctly.
The benefit of a whip lies in that it is, in effect, a smaller version of the pole. It is usually telescopic, so is easy to carry around and set up for use, and is somewhat lighter to handle.
The benefits of a whip are many, especially if you are new to the sport, so let's take a closer look at fishing whips, and why you may want one in your kit even if you are experienced.
Why the Whip?
A fishing whip is a small, often telescopic rod that will easily fold down to a size that is manageable and easy to carry around. They are great for fishing, for example, in smaller ponds, in narrow rivers and streams, and even in canals.
Furthermore, they are very easy to use and are often a beginner's introduction to fishing as they are cheap and easy to obtain. That's not to say the whip is only for the beginner, for they can also be a very useful part of a fishing kit for even the most experienced of anglers, hence their popularity.
The extreme reach of the pole may give it greater range, but the flexibility and usability of a fishing whip is the major reason it is still a handy item to have around, and one that you can bring into play at just a moment's notice.
If you want to know more about fishing poles and whips you can find many on offer, from a wide range of brands, at the popular online shopping sites, or head to your local fishing store and talk to an expert who will be more than happy to offer you all the advice you need.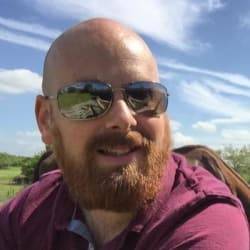 Mike has over 30 years of fishing experience in carp fishing and general coarse fishing. He is always looking for the latest fishing kit to try out and talk about and needs a bigger shed due to all the fishing tackle he owns. You can read more about him here.