Whenever you think of the very heart of England, you got to mention the beautiful, historic, Oxfordshire. Nestled right in the center of UK, this wonderful county is filled to the brim with some wonderful sights and sceneries. Home to the venerated Oxford University, and a lot of other memorable places, this county is one of the loveliest in England – and certainly worth your visit. But what about the angling? Well, we're here to help out, and today we've compiled a list of the best fisheries in Oxfordshire. Whether you're a beginner or a seasoned pro, or looking for coarse or specimen fishing – Oxfordshire covers all the bases. Our list brings you the best day and night waters, which will easily deliver the perfect angling experience. From lovely sceneries, top notch service, and fantastic angling – you've got it all. Join us as we explore the best day ticket waters in Oxfordshire.
Carp Fisheries in Oxfordshire
Linear Fisheries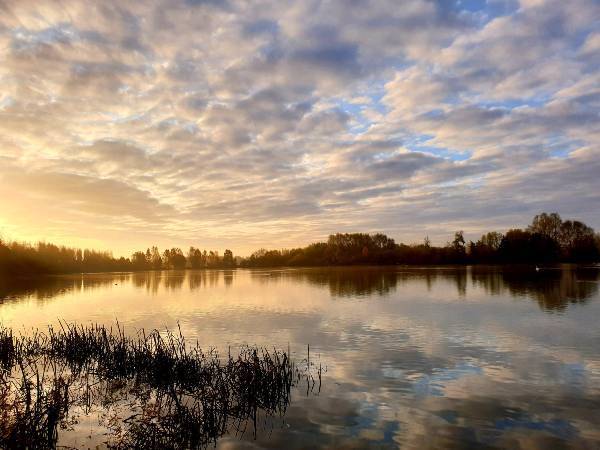 Widely considered as one of the finest day ticket carp waters in the entire United Kingdom, the Linear Fishery has established quite a sturdy reputation over the years. The serious attitude and the top notch experience are a clear result of a professional angling approach to day ticket fisheries. Close to Witney and not too far from Oxford itself, this fishery is a massive complex that caters to everyone's needs. This sprawling fishery contains more than ten large lakes, most of which are day ticket waters. They cater for both coarse and specimen carp fishing. You are guaranteed a LOT of pegs to choose from, and plenty of various approaches to fishing thanks to the diverse landscapes around the lakes. The entire Linear Fishery is settled in lovely Oxfordshire landscapes, surrounded by greenery and wildlife.
The carp fishing here is one of the finest in the country – catches are continuously setting new benchmarks and making headlines. You can read all about it in Linear Fisheries very own angling magazine, or even watch it on their DVD releases.
On site the anglers can enjoy a wide variety of top notch amenities, including several toilet and shower blocks, plenty of advantages for disabled anglers, holiday options, tons of parking space, and much more. The day tickets start at just £7.50 and up.
Without a doubt, Linear fisheries remains one of the greatest locations for angling in Oxfordshire. It's a must visit.
Linch Hill Fishery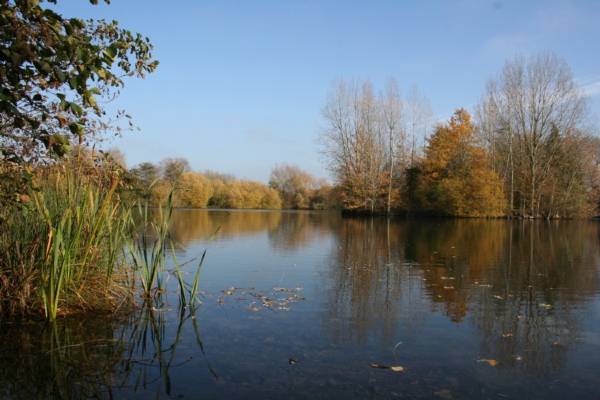 Linch Hill has been regarded as one of the best carp fishing locations in the UK for years. Often praised by the professional anglers, and regularly making headlines in the top UK carp fishing magazines, Linch Hill definitely has a lot to be proud of. Located close to Witney, this fishery consists of three main, very large lakes, offering great coarse and specimen fishing opportunities. But still, carp fishing remains the biggest feature of Linch Hill – and certainly the one that makes them famous. Surrounded by wonderful greenery and woodlands, it perfectly displays the pretty Oxfordshire countryside.
Carp fishing at Linch Hill has become one of the finest in the UK, with catches going over 40 lbs, and up to 50 as well. Plenty of pegs and different features on the lakes will allow you to take your own special approach when netting those big ones.
On site users can enjoy plenty of parking, toilet blocks, a bait and tackle shop, and a very nice café for meals and refreshments. You can also read about this fishery and their reputation, record catches and fishing adventures in the popular UK angler magazines such as "Carp Talk", "Carp Fishing" and "Carpworld".
There are no second thoughts with Linch Hill – the reputation tells you all. Visiting this Oxfordshire fishery is unavaoidable.
Orchid Lakes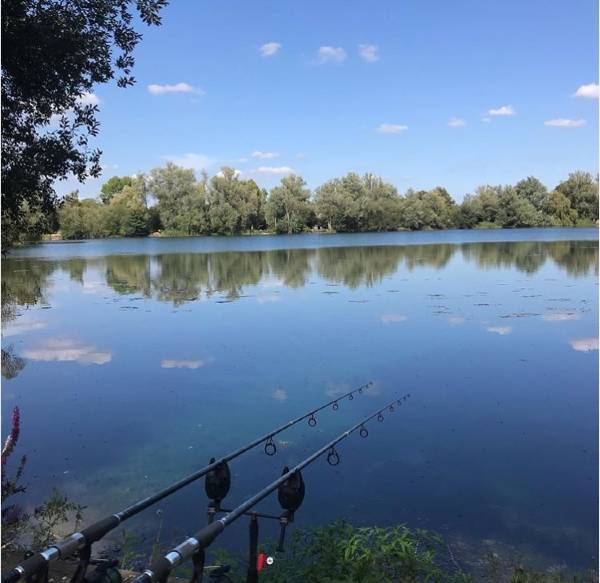 One glance at the scenery at Orchid Lakes is enough to tell you that it's one of the prettiest in the UK. With wonderful nature, foliage, sceneries and a peaceful ambience, it offers an angling experience like no other. Situated close to Oxford and Dorchester-on-Thames, in the heart of the Thames valley, this fishery incorporates all the elements of a fantastic angling experience. Two mature, large lakes are filled with the choicest fish, and their carp is known to be some of the best, with catches averaging at 30 lbs and up.
On site, you can enjoy a number of facilities, such as gents and ladies toilets, suitable for disabled anglers as well, and also ample parking, transportation to the pegs, and a top notch fisherman's lodge which offers a café with refreshments.
Orchid Lakes continues to be one of the favorite angler spots in Oxfordshire, and it's a heartfelt recommendation that you visit.
Clattercote Reservoir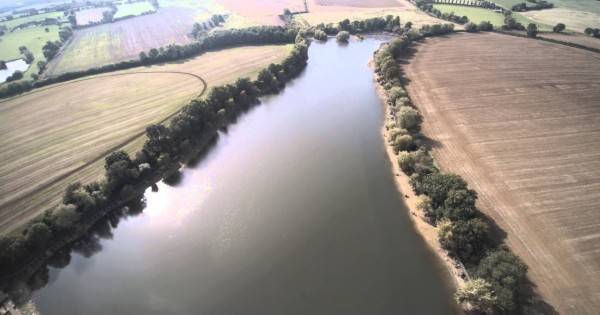 Perfect on those long summer days, this picturesque lake – known as the Clattercote Reservoir – is a popular little location for all enthusiastic anglers. Surrounded by wonderful treelines and greenery, it really creates an atmosphere like no other.
Plenty of variations for coarse fishing, but also great for carp anglers – their carp averages at 30 lbs. The lake caters to beginner fishermen, but it is also visited by seasoned anglers looking for some easy catches and relaxing fun.
On-site you have a portable toilet, and ample parking space. But moreover, you get quiet, comfort, and relaxing angling in the nature. Day tickets start at £6 and up.
Whenever you're in Oxfordshire and looking for a relaxing angling in the nature, you can't go wrong with Clattercote Reservoir. Close to Banbury, it is the perfect getaway in the summer months, when there's nothing but you and the waters.
Oxfordshire continues to be the best angling county in the heart of England. If you don't feel like travelling great lengths from London or Oxford, you now know that there are fantastic fisheries just a stone's throw away.
Tucked out of sight in the little nooks of Oxfordshire countryside, these lakes are the perfect getaway for carp anglers, but also all those casual fishermen that just enjoy a cozy time out in the nature.  Perfect for the summer days!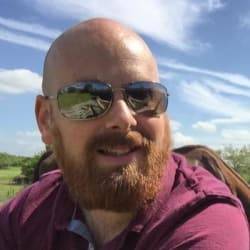 Mike has over 30 years of fishing experience in carp fishing and general coarse fishing. He is always looking for the latest fishing kit to try out and talk about and needs a bigger shed due to all the fishing tackle he owns. You can read more about him here.