The historical county of Somerset, the essential part of the famous West Country, is a fantastic place for anyone looking for a vacation, as well as some high quality fishing! Filled with wonderful landscapes, the idyllic English countryside, and some very important landmarks, Somerset is a wonderful place to be.
And surely the best way to experience it is while fishing for some excellent carp! That's why today we are bringing you our own choice of the very best Somerset carp fishing locations – with our guide you'll without a doubt enjoy this county as only fishermen can!
Somerset Carp Fishing Venues (Some Choices)
Pavyotts Mill Carp Fishery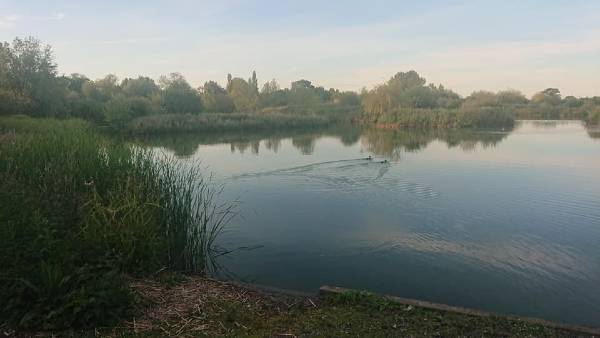 Pavyotts Mill can fool you on the first glance, but once you get to know and experience this amazing place, you'll realize that it can easily be one of the best Somerset carp fishing lakes. Consisting of five decently sized lakes, with the biggest being well over eight acres, it offers enough of variety for every fisherman. Adapt your own style to the layout of the fishery – with a special approach you could even snag some of their record carp specimens which can go up to 50 lbs!
For several years, Pavyotts has been offering straightforward, high quality, enjoyable carp fishing in the historic Coker area of Somerset. With a simple service and fantastic carp specimens, you can't go wrong visiting this fishery. Some of West Country's finest carp lies within.
Bullock Farm Fishing Lakes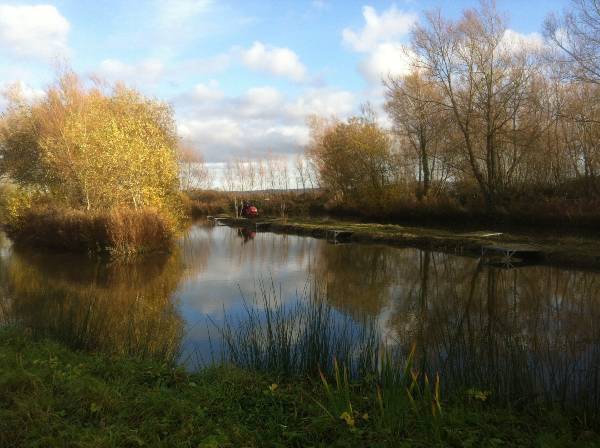 Situated in the North Somerset area, nestled in the lovely rural and picturesque countryside, the Bullock Farm offers some excellent fishing prospects. If you want to enjoy carp fishing in Somerset, you can't miss this place. Established in 1995, this fishery has built a great reputation over the years, both for their service and the quality of the carp.
It consists of five spacious lakes, with one of them being exclusively a specimen carp lake. With around 140 swims, it offers enough variety for anyone. The carp can get over 30 lbs, and there is a good variety for coarse fishing as well. On site the anglers can enjoy fantastic services, including a campsite with all the amenities, toilets and showers, exclusive high end cottages, a café, and ample parking space. Day tickets at Bullock Farm start at £8.
For a highly enjoyable carp fishing experience, make sure to add Bullock Farm to your list. You won't regret it.
Green Park Fishing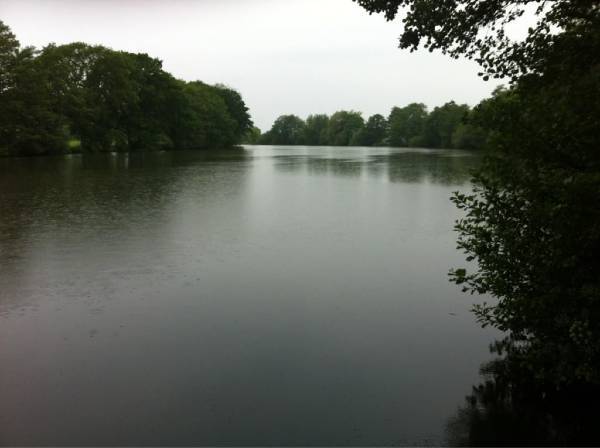 Green Park has been a favorite of many for many years, a great vacationing place in Somerset that also offers some splendid fishing. Its Longwater Lake is a real natural haven with some wonderful scenery all around. But most importantly, it offers a good choice of carp and other species of fish. And with the day tickets priced at only £3.75 (per rod license per day) almost any angler can enjoy it too. Green Park as a whole is an area with a great emphasis on bio diversity and preservation. This eco friendly area can be a real haven for anglers – rest, relax, and enjoy the greenery. It truly is one of a kind. And you can also enjoy many basic amenities around the park – nothing will be missed!
Acorn Carp Fishery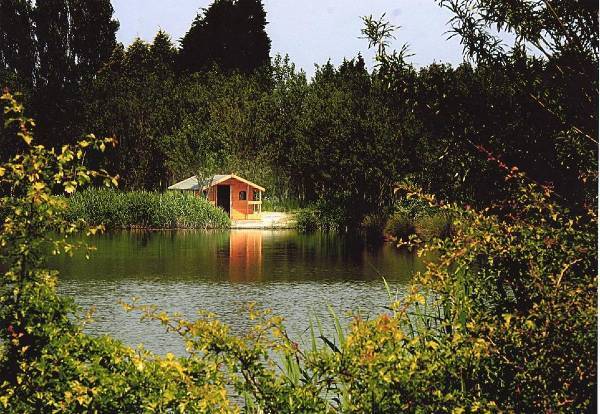 Acorn Fishery, situated close to Bristol, is a fantastic little getaway for all budding carp anglers. Surrounded by picturesque, relaxing greenery, it is a perfect fishing spot for the hot summer days in Somerset. They have a decently sized specimen carp lake, about 4 acres in size, filled with excellent specimen carp that can weigh up to 34 lbs, with many catches averaging at 20 lbs. Besides the main amenities on site, you can also rent out a fantastic little cottage with all the necessary additions. The day tickets are just £5. There is also an option for food delivery at the main gate.
Either way, the Acorn carp fishery is easily one of the coziest places in Somerset. Relax and enjoy some fantastic carp angling near Bristol.
Chard Reservoir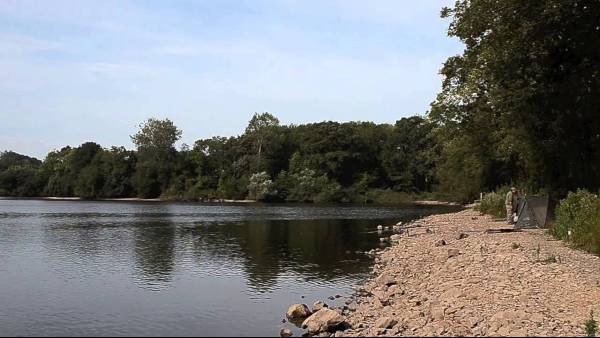 This large, 48 acre coarse and carp fishery near Chard in Somerset, is a fantastic, reputable location that is a favorite of many anglers. This fishery is really large and filled with some pristine Somerset nature – you will feel immersed in the surroundings and enjoy a perfectly natural, wild fishing experience. On site you can enjoy basic amenities such as toilets, and ample parking space. Day tickets at Chard are just £10, and £8 for members. Although simplistic with the amenities, it is nonetheless aimed at serious anglers. Their carp specimens can get to quite a decent size, with several record breakers over the years. Definitely worth a visit if you're near Chard.
Cheddar Angling Club Reservoir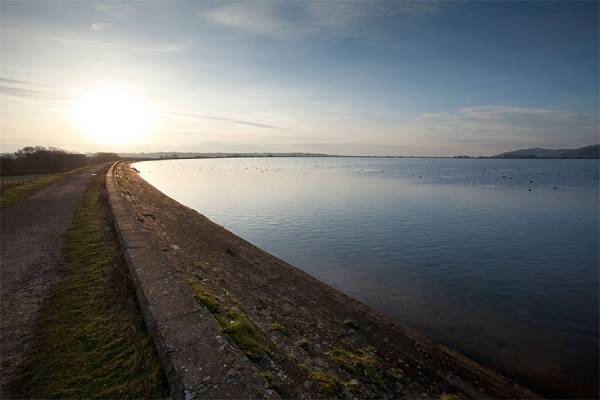 Founded in 1951, the Cheddar Angling Club has built an amazing reputation that spans many decades. The very large Cheddar Reservoir – around 200 acres in size – is a fantastic Somerset getaway, boasting some jaw dropping sceneries and equally excellent selection of fish. While great for coarse fishing, it also draws carp anglers – some of the carp in these waters are really old and really large. Situated close to both Cheddar and Axbridge, this reservoir has all you need, just a short walk or drive away. From toilets, pubs, B&B's, camping locations – you've got it all. Cheddar's carp fish is a rare catch, and some fishes might be very old and extra large. That's the reason that attracts a lot of carp anglers, who want to catch that elusive, mysterious, Cheddar Reservoir carp. Who knows, maybe you're the next in line for that catch of a lifetime?
Somerset is surely a region of England that boasts some wonderful landscapes and rich history. Home to Bath, Cheddar cheese, Sedgemoor, and the Monmouth Rebellion, this historic region has a lot to offer. But most off all it offers some fantastic carp fishing in the UK. And your next vacation might just lead you to this West Country, where you too can enjoy the scenery and the fantastic carp angling!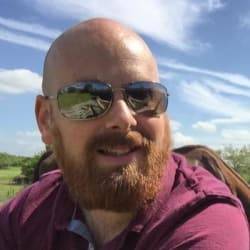 Mike has over 30 years of fishing experience in carp fishing and general coarse fishing. He is always looking for the latest fishing kit to try out and talk about and needs a bigger shed due to all the fishing tackle he owns. You can read more about him here.