For all of you Londoners out there, fishing might seem unusual in a bustling urban metropolis such as the capital. But the secrets that lie on the peripheries of London are really surprising – some of the greatest UK angling lies on the outskirts of this city. Out of sight and out of the hustle and bustle, but still conveniently close to London proper, these fisheries can give you a fantastic, professional experience in the nature. And with the help of our guide to the best fishing locations in London, you'll have no problem enjoying a quick fishing trip on your day off or mid week. No need to travel to Notinghamshire or Cornwall, or Somerset – perfect angling is right there on your doorstep.
The Lakes
Farlows Lake

Situated on the edge of Greater London, a part of the Colne Valley, the Farlows Lake is a real natural getaway, just a stone's throw from the capital. Consisting out of two large lakes and a part of the Colnbrook river as well, it offers a lot of variety for all anglers. This fishery prides itself on stocking only the finest specimen English carp, which makes it a favorite location for pro anglers. Their carp regularly sets new records.
On site you can enjoy a lot of top notch facilities, including a swim for disabled anglers, restrooms and showers (disabled friendly), a large tackle shop, and an excellent café with hot meals and refreshments.
This is also a day ticket water, so prices begin at £12 for one rod.
Without a doubt one of the finest fishing locations in London area, this location is definitely worth your visit.
Walthamstow Wetlands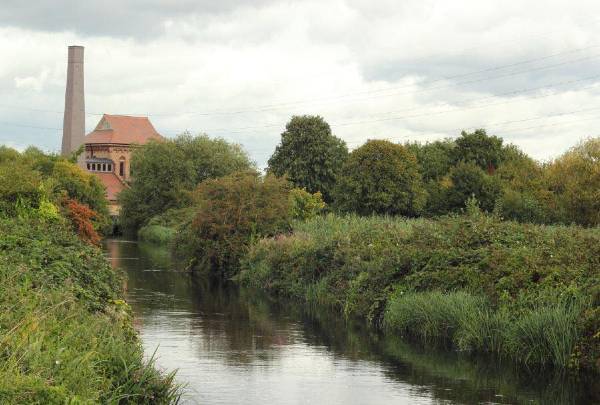 The name might be a mouthful, but the fishing is top notch. Located in the picturesque Lee Valley of London, this fishing location is a proper nature reserve, and definitely deserves attention. Perfect for both coarse and specimen fishing, the ten individual reservoirs are teeming with some great specimen carp, bream, chub, barbel, and trout.
On site, you can visit their extraordinary, first class professional café, and really enjoy a full day of fishing with some astonishing meals or refreshments. Of course, toilets, parking, and all other amenities are also available.
Walthamstow Wetlands remains one of the finest natural reserves in London area – with plenty to see, do, and experience. The day tickets start at £6 and up.
There are plenty of sights and bicycle trails, so don't hesitate to visit. You'll love it.
Tylers Common Fishery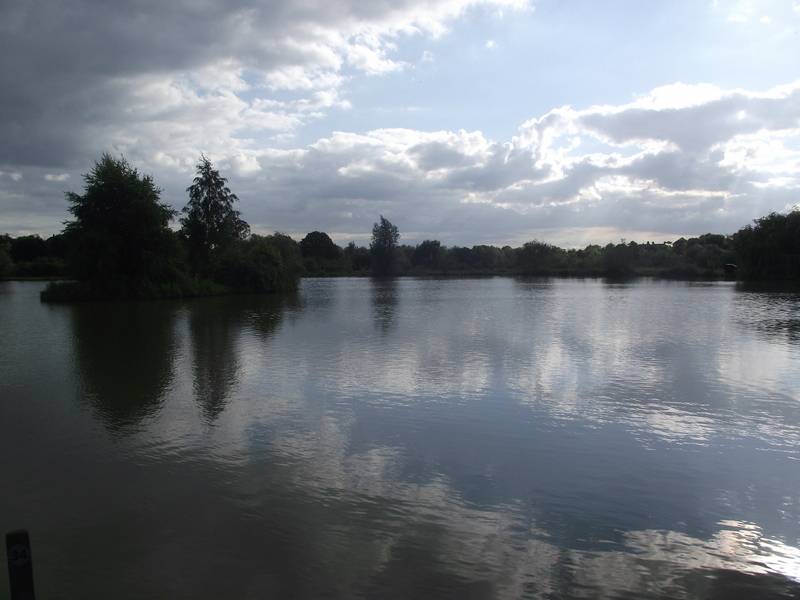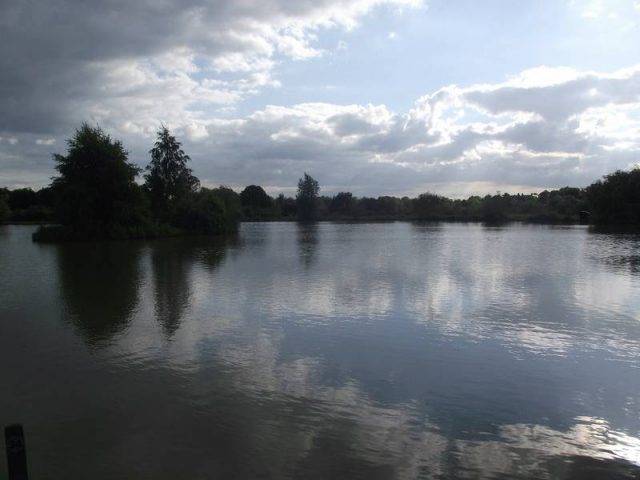 Tylers Common is one of those fishing spots that really offers a straightforward, old school, but enjoyable fishing experience. This 25 acre fishery consists of 4 fantastic lakes, all situated in a wonderful natural ambience. The waters are well known for the great fishing – both coarse and specimen – and have been featured in a variety of premier fishing magazines. Their carp is plenty and averages at around 30 lbs and up.
You're guaranteed parking and toilets on site, as well as refreshments during the weekends. As we mentioned, Tylers Common is all about the angling – and in a down to earth way. Just relax, cast your rods, and do what you love. No wisdom about it!
Uxbridge Rovers Golf Course Lakes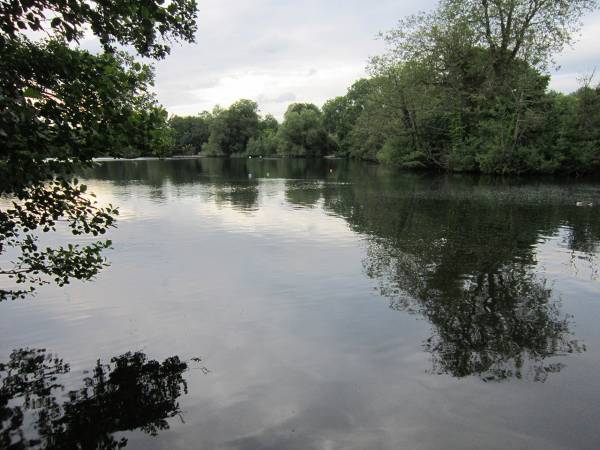 Located in Uxbridge, in West London, these lakes are really not so far from the busy metropolis centre, and are a great option to visit in your spare time. You'd be surprised to see such wonderful nature and beautiful scenery on the edge of London. Three lakes surrounded by wonderful greenery, and stocked with a lot of rudd, perch, eels, tench, carp, and pike. Moreover, the waters are filled with many features, such as snags, lilies, islands, and roots, making great variety and option for different tactics in angling.
This location, although sparse with facilities, still offers a wonderful angling experience, that caters to both beginners, but also the experienced fishermen. And best of all, it's really close to the heart of London.
Blackwall Basin

Located almost at the heart of London, in the Isle of Dogs, the Blackwall Basin is probably the closest angling location you can visit without leaving the capital. Across from Greenwhich, and just adjacent to Millwall, it is easily accessible from all over the town. Once the entrance way to the docks, it now serves as a fishing location that really offers a different experience of the urban surroundings. You can enjoy the wonders of angling even in the busy city.
The water is stocked with carp, bream, perch, pike, and roach, offering a good variety for coarse fishing enthusiasts.
For anyone looking for a quick cast, or simply something out of the ordinary, the Blackwall Basin is the perfect  choice. It's the most urban location you'll ever see.
Lizard Fisheries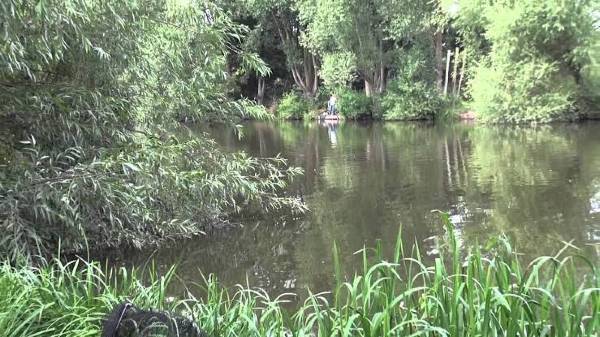 Located in West Drayton in Greater London, the Lizard Fishery is a perfect little getaway from the heat and the chaos of the metropolis. It offers the perfect old school angling experience without much fuss. Two wonderful large lakes, a lot of woodlands and greenery, and of course plenty of great catches. No facilities, but that just makes things more fun and back to the roots. Carp, bream, tench, rudd, roach, and perch are all available, and catches can be quite decent.
Day tickets are available from the ticket machine, and they start at £10. Lizard Fisheries are really the finest getaway from the daily hustle and bustle – immerse yourself in the peace and quiet of the greenery, and enjoy some good casts. You know it makes sense!
Final Thoughts
The prospect of fishing in London area can be quite off putting for many anglers. But we hope that our guide can help you realize that it really isn't all that impossible to enjoy some quality angling in the urban surroundings.
And where there's waters, there's bound to be some quality angling. And Greater London is no exception – expertly tucked out of sight and out of the concrete jungle, these fisheries have all that you need for a quality day! If fishing isn't your thing then you could go sight seeing in London while your other half fishes!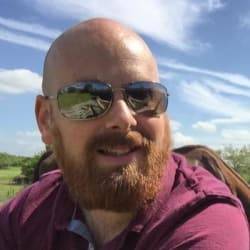 Mike has over 30 years of fishing experience in carp fishing and general coarse fishing. He is always looking for the latest fishing kit to try out and talk about and needs a bigger shed due to all the fishing tackle he owns. You can read more about him here.