If you're looking for a venue that offers night fishing, Cambridgeshire is home to some of the most idyllic carp fishing lakes allowing anglers to fish throughout the later hours.
A stunning East of England county, Cambridgeshire is perhaps well known as home to the hugely famous Cambridge University and picturesque surrounding towns.
Yet, alongside its wonderful historical places of interest, it also plays host to several dedicated fishing venues which welcome both locals and those visitors to the area.
Here we consider four excellent carp fisheries that offer night fishing in the Cambridgeshire area, with all venues set in the most peaceful of regions, for an undisturbed night of angling.
Carp Night Fishing Cambridgeshire Lakes Well Worth a Visit 
The Woolpack Fishery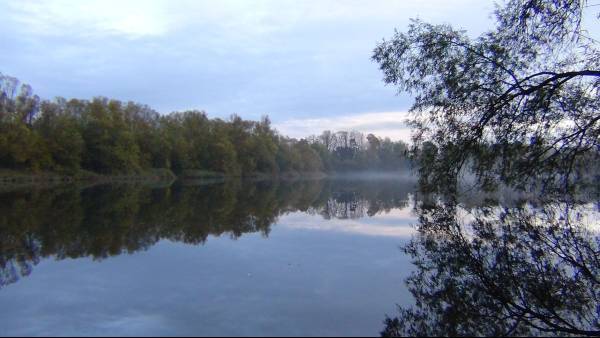 Laying claim to one of the finest of mature syndicate carp fishing venues in the UK, The Woolpack has been active for over four decades.
Vetting all syndicate members applications that they receive, The Woolpack prides itself on providing the highest of quality angling retreats in the most natural-looking, but thoroughly managed environment. Best of all, this is a classic carp venue.
With a good proportion of carp here over the forty-year-old mark, there are several different lakes that anglers can take advantage of.
Intending to limit numbers to preserve the quality of both the fish and site, the emphasis here is on accessing a higher quality of angling retreat but one in a more natural environment.
At present, entry to the syndicate is via a waiting list, with renewal processes beginning each November. Once registered, members can access three different types of tickets. These all have different costs attached but give access to specific lake types to fish in.
New members are most likely recommended by existing members and a short interview, where the syndicate get to know you, may be held afterwards.
As a private property, the fishery is kept locked at all times; therefore, car parking is safe and secure.
Onsite, members all benefit from a portable toilet and a nearby supermarket and garage. Also, the syndicate is ideally placed for ordered takeaways, which can be dropped off at the fisheries gate!
With a rod limit of three per angler maximum, fishing sessions here can be up to a maximum of 72 continuous hours in duration.
Willowcroft Fish Farm & Fisheries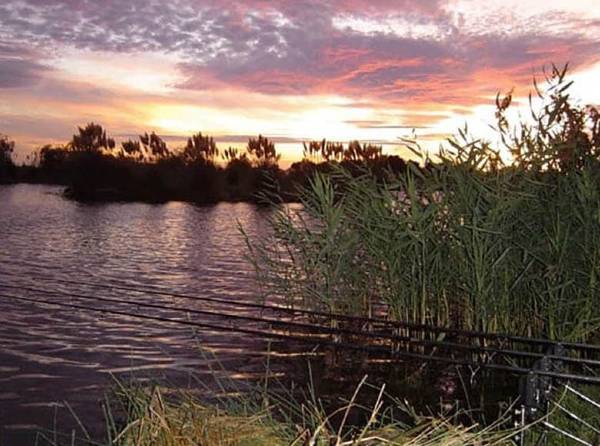 Located in the Wisbech area of Cambridgeshire, Willowcroft Fish Farm & Fisheries is a fantastic rural fishing destination.
A beautiful and thoroughly picturesque area, fishing here throughout the night certainly offers the most relaxing of activities possible! Best of all, the catches are immense.
On the Six Islands water, there are over 370 fish in total. Catfish here are up to 86 Ibs plus, with carp a staggering 48 Ibs. With depths here offering 10 to 12 feet alongside eight acres of water, this has some beautiful island features. A neatly presented section, all swims are easily accessible here and pegged out.
For those looking for other coarse fish, Seadyke Lake offers both a variety plus carp of up to 20 Ibs. This is claimed to provide an excellent fishing session every time and an enjoyable angling experience for all levels.
Finally, there's Café Lake which is both a day and night lake for all anglers to access. Here you'll find catfish up 78 Ibs alongside carp of up to 42 Ibs.
Both Six Island and Café Lake allow up to three rods.
As this is a village leisure park, facilities here are readily available including toilets, showers, and freshwater for all anglers, as well as secure parking.
Furthermore, if you want to extend your night fishing sessions, you can also look at staying over on the site itself. 
Holme Fen Fishery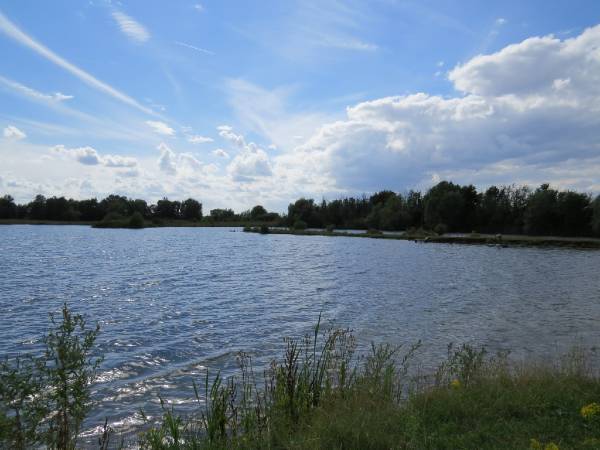 Based in the pleasant village of Colne, Holme Fen Fishery nestles just at the edge of the Cambridgeshire fen.
With two fantastically sized lakes to choose from, this former gravel extraction site now offers a unique backdrop and is undoubtedly a pleasant and comfortable place for night fishing.
With three rods maximum, anglers can select from The Meadows or Poachers Pool.
The Meadows is around 26 acres and has an average depth of 12 feet, with 40 foot at its deepest point.
Estimations suggest there are 80 plus carp here with many of them 40 Ibs and some over 50 Ibs – with one lake record of 68 Ibs!
Cars can be driven to the swims for unloading purposes here and then parked in the designed areas on the complex.
15 swims are purposely built and evenly spaced here with three double swims available.
Poacher Lake boasts of a large carp population with both original and stocked carp of up to 38 Ibs. Claiming to hold around 90 fish, this has three purposely built swims on each side of the lake. This is the more sociable of lakes and is often booked for small group gatherings.
Parking is once again nearby for unloading and cars can be left securely in nearby designated parking spots. 
Float Fish Farm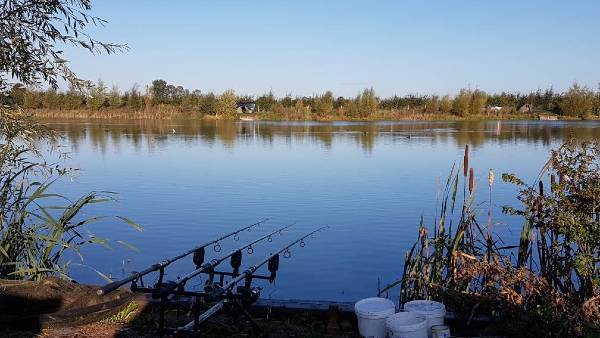 Found nestled in the Peterborough area of Cambridgeshire, Float Fish Farm is an impressive fishery that boasts a vast amount of lakes for day fishing, night fishing, and matches.
With three designated carp lakes, night fishing is hugely popular here with many anglers for its variety of waters, swims, and indeed its vast stocks of carp.
Lapwing Lake is a six swim carp filled lake allowing three rods. Stocked with around 200 carp, weights range from 15 Ibs to 40 Ibs plus here.
Sand Lake is a five swim lake that allows two rods. Carp here includes mirrors, commons, and ghost to weights of 32 Ibs plus. Catfish of 68 Ibs are also in this lake.
Home Lake offers 14 swims with two rods permitted. This is the more popular of lakes for night fishing with just six anglers allowed at one time. Here you'll find more variety of fish including mirrors, leathers, commons, bream, tench, grass carp, golden tench, ghosties, rudd, roach, perch, and koi!
Booking is via the farms well-designed and informative website and is one of the simplest of processes.
Also available on-site is a small bait and tackle shop which is open to the general public.
East Delph Lakes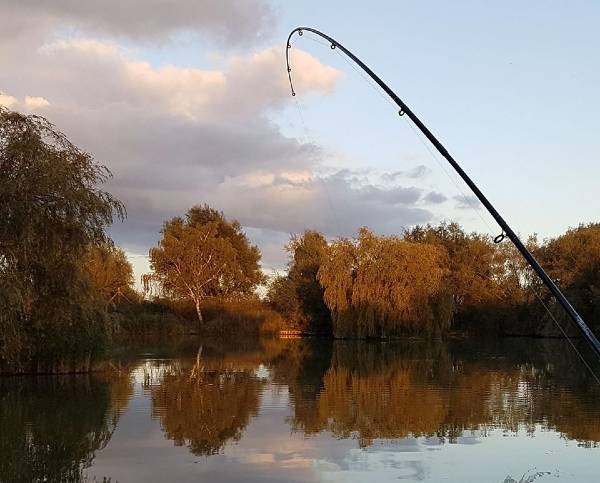 Based approximately half a mile north of Whittlesey, East Delph Lakes is a smaller and private fishing venue but one that is a joy for peaceful night-time fishing.
Set in the most idyllic of surroundings this is claimed to be carp heaven! This is primarily due to the appearance of some of the most mature, stunning, and healthy-looking of carp available.
Surrounded by a mass of trees and an abundance of wildlife, there are two lakes to select from here, with both allowing two rods.
Back Lake boasts a large stock of carp, claiming at least 180 currently in resident! With a lake record of 34 Ibs, here you'll find chunky commons, koi, ghosties, and dark heavily scaled mirrors.
Front Lake continues with the venue's tradition of stocking that most beautiful looking of carp and is the most private of lakes to fish on. Just under two acres, thirty original carp reside here with top weights of 28 Ibs. Six anglers are allowed on the lake at any one time here.
The third lake is Long Lake and where, although not used for fishing, anglers can spot the carp that are used to replenish both Back Lake and Front Lake.
Best of all, East Delph Lakes have a secure and smooth online booking system, making it all the easier to book a place on either of the lakes.
Secure car parking is available onsite as well as access to a compost toilet. 
Final Words on Carp Night Fishing Lakes in the Cambridgeshire Area
These are undoubtedly four of the most peaceful and indeed attractive of carp fishing venues, making them excellent choices for night-time fishing sessions.
With most available to book on the website, night-time fishing in the Cambridgeshire area has never been easier.
Be sure to check with the venue's website for all further information regarding times, prices, and fishery rules to maximise your night fishing experience before heading out.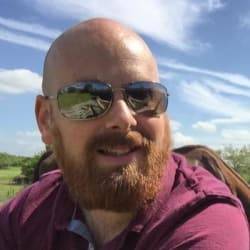 Mike has over 30 years of fishing experience in carp fishing and general coarse fishing. He is always looking for the latest fishing kit to try out and talk about and needs a bigger shed due to all the fishing tackle he owns. You can read more about him here.