The town and the ceremonial county of Swindon is one of England's important, historic towns, with a long history behind it. Just 114 kilometers away from London, it is the home to some very important historic monuments, some wonderful nature, and even one of the oldest and largest libraries in Europe. It is located in Wiltshire and prides itself on the wonderful rural landscapes that stretch all around it. Many villages dot the countryside around Swindon, and quite a few rivers and canals. That's why today we will lead you on an exploration of Swindon's finest waters, where anglers can enjoy fishing in the heart of Wiltshire and England. Whether you're out for carp, catfish or general coarse fishing, we have your bait, and so does Swindon. Join us and find your own favourite place to fish in Swindon.
Fishing Lakes in Swindon
Ivy House Lakes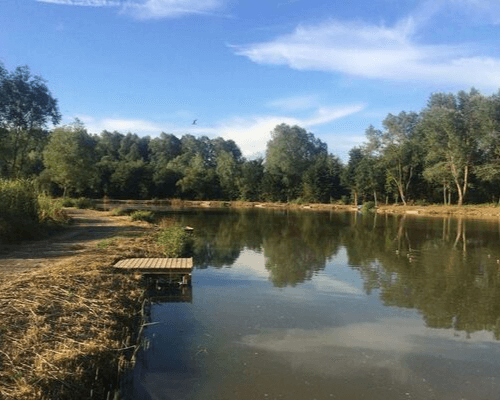 Located outside Grittenham village, and just 9 miles from Swindon proper, the Ivy House lakes stands as one of the premier Wiltshire fisheries. This idyllic location is a fantastic spot for all anglers, regardless of their pursuit – it has options for both coarse and specimen fishing. Six spacious lakes are more than enough to offer a decent choice of fish, and they contain rudd, tench, bream, perch, roach, and carp – all of which are very decently sized. There is also one specimen lake with the finest carp catches in the area, as well as a small lake with the smaller specimens of the above-mentioned fish – this one is designed specifically for juniors and beginners. Do not hesitate to bring your kid along and enjoy some time together.
Ivy House Lakes prides itself on its very own tackle and bait shop, and they are perfectly stocked with a good choice of leading equipment brands, fresh bait, and specimen carp baits. On-site there is also a café, offering full breakfasts, snacks, sandwiches, desserts, and refreshments –all of it in pleasant surroundings. Of course, the basic toilet facilities are also included.
Moreover, the Ivy Lakes are surrounded by wonderful Wiltshire landscapes, and they make the entire experience all the more rewarding. Day tickets are priced at £10 per 8 hours for two rods. And when you consider the experience, the service, and the wonderful angling on offer, you'll quickly realize why Ivy House Lakes is an unavoidable fishing spot in Wiltshire. Don't miss it!
Lake Pochard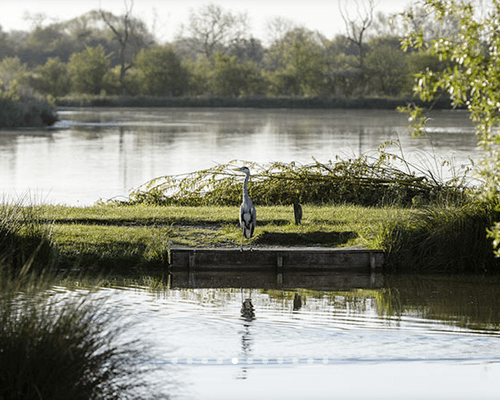 Close to Cirencester, in the picturesque Cotswolds, lies Lake Pochard and its holiday lodges. It consists of two super lakes, each one especially designed and stocked with the finest selection of fish. Their smaller is 4.5 acres and designed with matches in mind. It has 73 pegs, and a good selection of bream, tench, rudd, roach and of course, good sized carp. The other lake is 11.5-acre specimen water, perfectly stocked with superbly sized carp. Anglers can also enjoy the option of renting holiday lodges. These are beautiful, waterside homes, fully furnished for a perfect and relaxing stay and decked out with all the amenities you might need. This makes Lake Pochard an excellent location for a small holiday with the family, with some good angling added besides.
On-site there is also the waterside café – a first-class service that offers a range of meals and refreshments. Basic facilities are included as well. On top of that, Lake Pochard resort is set into the beautiful Cotswold surroundings and its landscapes are truly breathtaking. One of the premier locations in the UK, it is meticulously maintained and presents a proper wildlife resort. Besides the excellent angling, users are guaranteed a relaxing and quaint time in the green nature around them.
By all means, do not miss Lake Pochard. The quality of the experience is well worth the stay. And if it's holidays you're after – then you've found your place!
Orchid Lakes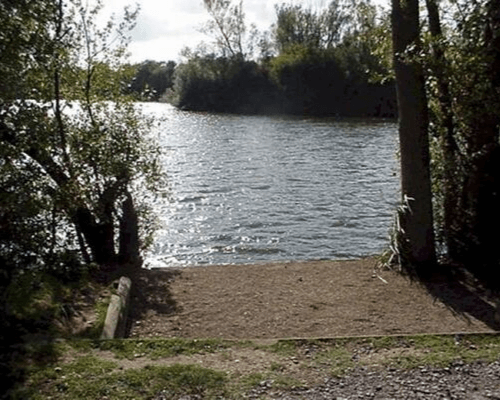 Visit website
In the valley of the Thames River, and situated roughly between Oxford and Swindon, lies the so-called "home of the thirties". This picturesque, jaw-dropping location is called the Orchid Lakes and has a long reputation built upon success. It consists of two lakes, all mature and stocked with a superb selection of fish. Their titular lake, Orchid, is 17.6 acres and surrounded by a lovely, old woodland. It is filled with abundant examples of carp that go well into 30+ lbs.
Their second lake is smaller, just 2 acres in size, but perfect for some fantastic coarse fishing. It contains several very large catfish, but also tench, bream, rudd, and roach. You have an option to book the entire lake for yourself. Perfect when you're with mates.
Anglers are provided with a top-notch fishing lodge with offers first-class toilet and shower facilities for both ladies and gents, and the disabled anglers. A small café on-site offers basic hot & cold refreshments and invaluable good advice, and an option of takeaway delivery directly to your location. Prices at this fishery are more than fair, with £25 per day for the larger lake, and £10 for the small lake. There is also the option of night fishing at £15, and a discount for juniors and seniors as well.
When all is said and done, we can safely say that Orchid Lakes is one of the finest locations in Wiltshire, and even in central England. Set in wonderful and old oak and willow growth, this fishery provides more than enough enjoyment for every enthusiastic angler. Do yourself a favour and visit Orchid lakes – you will not regret it!
Swindon is in the very heart of historic England, and a town that has so much to offer. And when you take to the roads and explore its surroundings, heading deeper into the picturesque countryside, you will find out that there is a good choice of fisheries around. Small lakes tucked into the Cotswold woodlands are the perfect retreat for all anglers that enjoy the peace and quiet and first-class angling. Visit Swindon and see for yourself!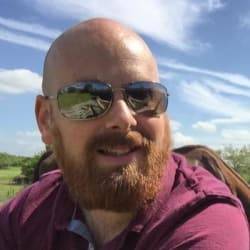 Mike has over 30 years of fishing experience in carp fishing and general coarse fishing. He is always looking for the latest fishing kit to try out and talk about and needs a bigger shed due to all the fishing tackle he owns. You can read more about him here.