All you need to know about carp fishing in weed – right here!
Carp Fishing In Weed Tips
Weed beds are excellent areas for carp to hold up in because it's a natural food source.
It provides a great source of oxygen for carp and because many anglers just don't cast their rigs into weed – it's a perfect safe zone for carp (not as much at night because oxygen levels tend to be lower in weed).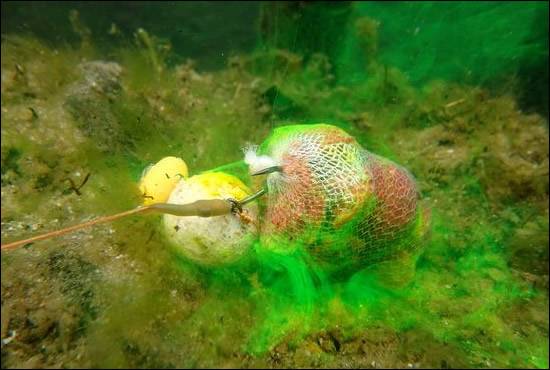 Carp generally feel less wary when feeding off bait amongst weed, and it's often a place where big carp can be targeted.
There may be a clearing in a weed bed for you to cast your rig to, but this can be hard to perfect because your line tends to 'sit up' through the surrounding weed – that's very noticeable to carp in the area and will probably spook them.
Fishing in weed carries greater risk, but the rewards can really pay off!
Preparing a rig to chance a catch in weed is the key here.
Many angler's stick with a trusted rig thinking they can overcome weed by placing foam on the hook to avoid it getting caught up.
That just isn't going to work 9 times out of 10.
---
How to prepare tackle for weedy situations

Casting a rig that contains just a lead (heavier the better) and hook into the weed bed, and try to bring some back to the bank.
You can then determine the length & thickness of the weed giving you an idea of how you can present your hook bait effectively.
Your aiming to create a rig that when cast into the weedy area, you ideally want the lead sitting at the bottom with the hook bait just popping out the top of the weed.
If the weed you pulled out earlier is 6 inches, make your hook length 7 inches.
This ensures your hook will sit up and out of the weed every time.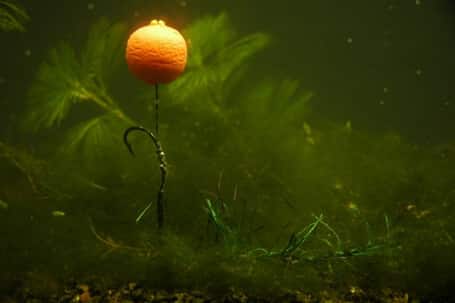 "An ideal weed setup – pop-ups are fantastic if used correctly"
---
Lead & Bait Selection

When carp fshing in weed, you should test to see how hard it is to pull the lead through the weed.
If it's fairly easy, that's a good thing – if not, make sure your lead drops off every time, – this is to free up and minimise your chances of a break or hook pull.
There's every chance you'll lose more fish than not if you don't drop the lead.
The Drop Off Lead System
Onto bait selection, and we suggest a bright pop-up because this will stand out much more. If you add liquid attractant it can really draw attention to your rig.
Using rig foam can help massively when fishing into weed (it's very cheap too!).

Used right, foam can aid how fast your hook bait sinks on the cast – you're looking for it to sink as slow as possible so it trickles down through the water and sits nicely just above the weed.
It's no use ploughing your rig into the weed without thinking about presentation.
---
Rig Presentation
So, you've now made a rig that is presented in the best possible way.
A good technique when fishing these weedy spots is to attach a PVA bag or stringer of particle bait such as pellets or hemp which can help attract passing fish
When it comes to the materials used in a rig designed for weed we recommend a nice supple braid.
This helps your rig sit nicely on top of the weed instead of a stiffer material that can look unnatural.
You need to experiment with the hook length and hook size until you achieve some success.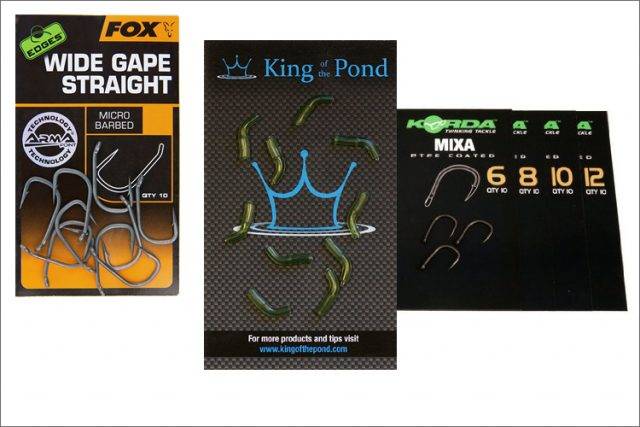 Good luck with our guide to carp fishing in weed – we hope you'll consider fishing in those weedy areas you've always avoided!
Well worth it if you land a whopper!
---
Interested in some more juicy carp articles?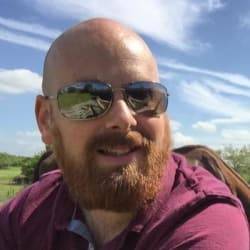 Mike has over 30 years of fishing experience in carp fishing and general coarse fishing. He is always looking for the latest fishing kit to try out and talk about and needs a bigger shed due to all the fishing tackle he owns. You can read more about him here.